Joel Kane thought he put his eggs in several different baskets.
Until a few weeks ago, Kane, of Moravia, made his living as a musician. But he didn't make that living from one instrument or genre. He entertained nursing home residents in Ithaca with classical guitar. He played bass in central New York rock stalwarts Mark Doyle and the Maniacs. He went country with Cortland's Doc Weismore. And then there was his own act, Uptown, where Kane, who grew up a "metal kid," pursued his love of blues.
Now, however, Kane has no gigs on his schedule. The coronavirus pandemic has resulted in the closure of the bars, restaurants and other venues where he would perform, basically silencing the local live music scene.
All of Kane's baskets were turned over at once.
"It's been hard," he said in a phone interview Wednesday. "This is what I do, and I'm not gonna do anything else. I only play music for money."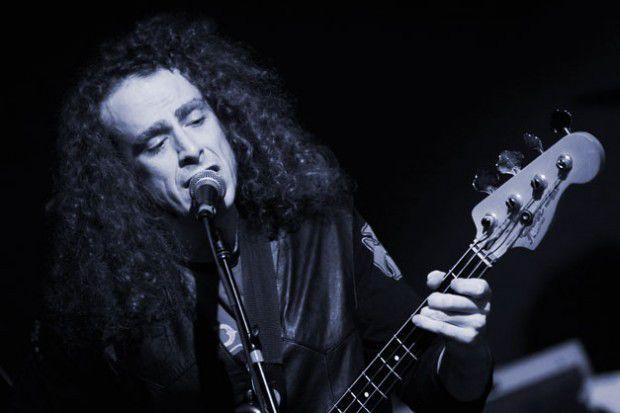 Kane is one of the few musicians in the Cayuga County area who makes a living off the art, he said. He named Colin Aberdeen, of Los Blancos, and longtime teacher and guitarist Bob Piorun as others. No matter how music factors into the lives of those who perform it locally, though, they all see its loss as a multifaceted one for both themselves and the community.
In Kane's case, the sudden cancellation of all his gigs — he plays a dozen to 20 a month — has also cancelled his income. He hopes the government provides him some relief given how many people and businesses, including the bars and restaurants he plays, are being affected by the pandemic. But in the meantime, being away from the stage has also taken a mental toll on Kane. Though he lives "like a monk" in Moravia, he could count on going to venues like Moondog's Lounge in Auburn and seeing friends there, he said. He could also count on the reaction of audiences as a rush of satisfaction.
"I've realized my whole life is wrapped up in (music). My whole social life," he said. "It's like a support network that disappeared."
In Auburn, Moondog's was the center of that network, said Terry Quill, Kane's bandmate in Mark Doyle in the Maniacs. Quill also helps the downtown venue's owner, Lynn Stillman, with its operation.
Moondog's could have remained open for food and beverage takeout and delivery, Stillman told The Citizen in March, but she closed it completely because live music is what drives business there. She doesn't expect it will be able to survive being closed for more than a month. 
Because of the venue's importance to the local music scene, however, Stillman and Quill have received help keeping the doors of Moondog's open. A GoFundMe for the venue, located at gofundme.com/f/keep-moondogs-shining-bright, was launched March 20 by Robert Auchman and other Moondog's supporters. The fundraising campaign has a goal of $10,000, and collected more than $6,100 from 82 donors as of Wednesday afternoon.
Quill said he and Stillman have been heartened by the campaign.
"The way Auburn has embraced Moondog's has made (Stillman) feel like she's doing something good, something right," Quill said. "Without sounding like bragging, I think it's become the cornerstone of live music in Auburn."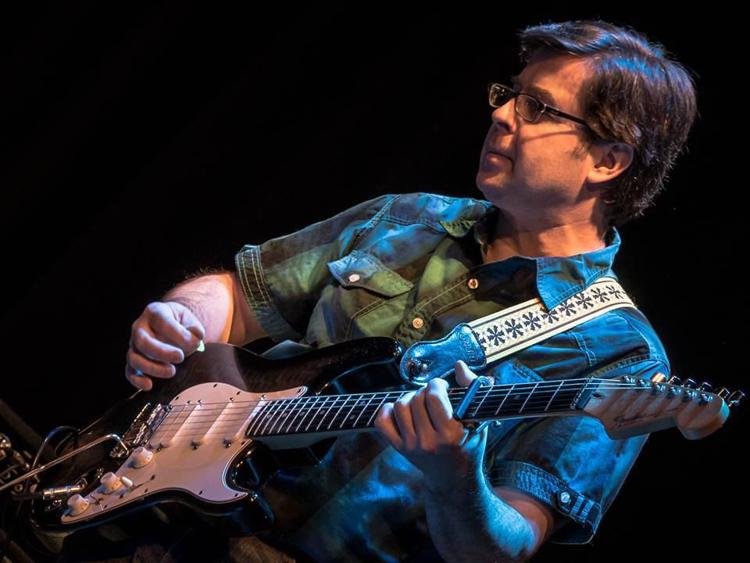 In addition to Mark Doyle and the Maniacs, Quill also performs with local acts Joe Whiting, A Cast of Thousands, Honky Tonk Hindooz and Magical Mystery Tour. He has a day job at Cayuga Community College, so the loss of his gigs hasn't hurt him financially. But, like Kane, it has hurt Quill in other ways.
"It's a big bummer. I'm used to playing almost every weekend," he said. "I miss playing with my friends. Everyone I play with I love dearly." 
In the absence of physical spaces to perform, Quill, like many musicians, has taken his talents online. He's recorded one video of himself performing on Facebook, and is considering more. Quill has yet to livestream, though — unlike local musicians like Sam Pruyn, of The Oddz, who will perform a Facebook Live concert for Auburn Public Theater this Saturday.
Other musicians are finding ways to perform live, in person, but also in keeping with social distancing. Jim Van Arsdale, organizer of local music education program Perform 4 Purpose and a fixture of Moondog's himself, began a series of weekly porch concerts Saturday at his house.

Van Arsdale said the idea came to him when he heard about the Owasco Fire Department's parade through the area that morning. Feeling it'd be fun to play "The Star-Spangled Banner" for the department in appreciation, Van Arsdale recruited two students from Perform 4 Purpose who live near him, Mariala and Enrique Hernandez, and set up his sound system on his porch. 
"It was very surreal, very emotional," he said.
Neighbors slowly assembled near Van Arsdale's yard, maintaining 6 feet of distance from each other just as he did with his students. In addition to the national anthem, they played Perform 4 Purpose fixtures "Don't Stop Believin'" by Journey and "Stand By Me" by Ben E. King. The program has been on hold while school is suspended, Van Arsdale said, but he's been keeping in touch with his 60 or so students online. Many are learning new songs for their next concert. For Van Arsdale, who's been playing music for 30 years, that can't come soon enough.
"Musicians by nature are social beings. It's a great joy to make music, and see the joy you bring to people through music. It's hard to all of a sudden lose that," he said. "But I think we'll all appreciate everything a little bit better when this is all over."
Concerned about COVID-19?
Sign up now to get the most recent coronavirus headlines and other important local and national news sent to your email inbox daily.