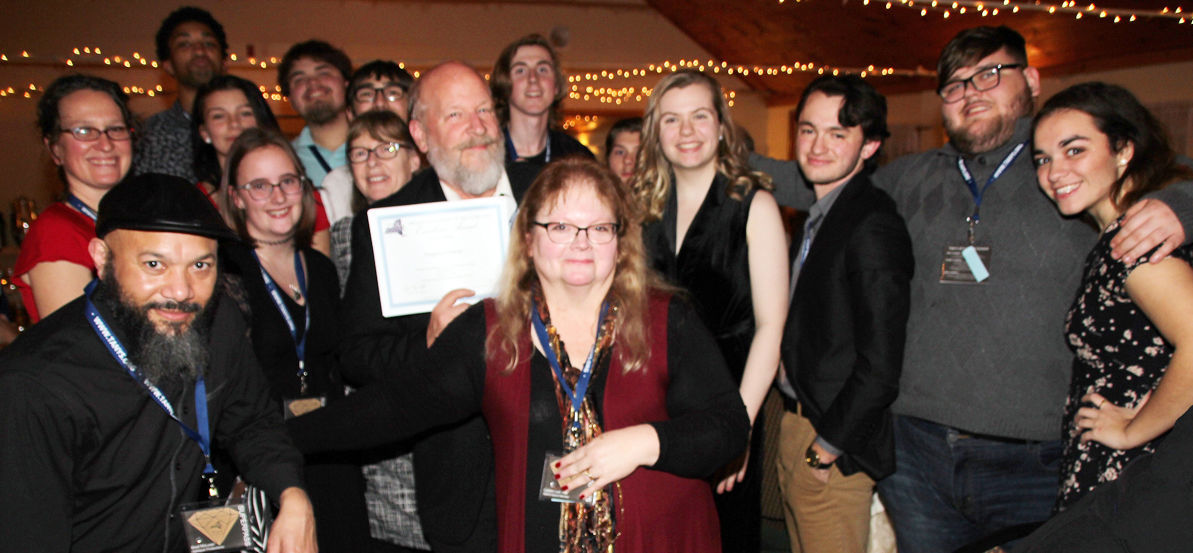 Cayuga Community College's Harlequin Productions student theater group earned several awards at the recent Theatre Association of New York State Festival in Rome in November.
The group finished as the runner-up in the Best Short Production category after finishing four selections from its fall production, "All Around the Table," on the second day of the festival. The students also earned a discretionary award for Excellence in Ensemble Acting, and Harlequin director earned a discretionary award of his own for Excellence in Direction. They were two of five discretionary awards issued at the festival. Additionally, Cayuga student Thomas Norris received a People's Choice Award for Outstanding Performance.
Overall, it was one of the more successful TANYS Festivals in recent history for Harlequin, the college said in a news release.
"The shows ran smoothly, and the audience was really enjoying the plays," Frame said in the release. "Our students rose to the occasion. It was our best performance of the semester."
Eight original 10-minute shows will set the table for the fall show by Cayuga Community Coll…
Norris credited Frame, the cast and the crew for his People's Choice Award.
"Bob is the reason why I got that award. Instead of telling me I couldn't improve as an actor, he pushed me to be better. It wasn't always fun, but Bob trained me and helped me get to where I am today," Norris said in the release.
Before the festival, Harlequin was announced as the recipient of several other awards from TANYS for "All Around the Table": The cast received Meritorious Achievement in Ensemble Acting, first-year student Jennifer O'Neil (a Southern Cayuga graduate) received Meritorious Achievement in Acting, Frame received Meritorious Achievement in Direction and Virginia Fennessy received Excellence in Scene Design.