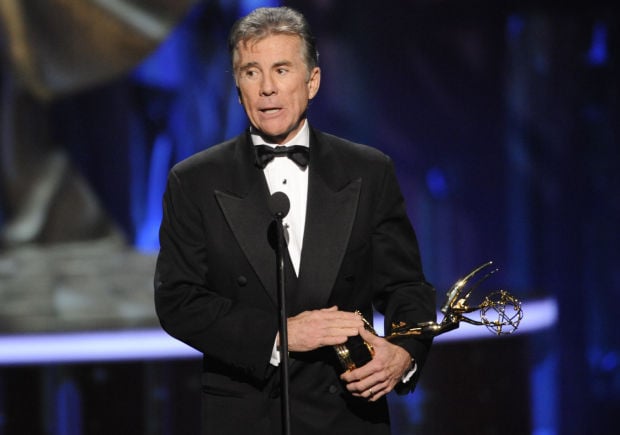 Auburn native John Walsh returns to TV Sunday as host of "The Hunt with John Walsh," which finds him both focusing and stylizing the search for fugitives he began more than 30 years ago after the abduction and murder of his 6-year-old son, Adam.
The show, produced by Emmy-winning Zero Point Zero Productions ("Anthony Bourdain Parts Unknown"), begins an initial run of eight episodes on CNN July 13. The premiere comes a little more than a year after the March 2013 conclusion of "America's Most Wanted," where every week, over the course of 25 years, Walsh profiled wanted fugitives — and facilitated the capture of 1,231, he said over the phone Friday.
"What I'm most proud of is that we got 61 children back alive," he said.
That work resumes on "The Hunt."
"I think the mission is the same, but you're going to see a very different show," Walsh said. "The critics have said it's very lush, beautifully shot — 'a different John.'"
Along with the new look are some new tools: In "The Hunt," Walsh and his team will make heavy use of social media alongside the returning phone hot line.
Not only is the host confident he'll find help though Facebook, Twitter and other digital avenues, but Walsh believes the services' younger users will be enthusiastic to lend a hand. Many young adult CNN staffers have told him they were avid "America's Most Wanted" watchers as children, he said.
As he did with his long-running Fox show, Walsh will also keep any tips he receives for "The Hunt" anonymous, he said.
"The cops never touch my phone or my Web tips," he said. "So over the years, I think, I've had this bond of trust."
It was partly through social media that Walsh, who took about a year off after finishing "America's Most Wanted," was encouraged to saddle back up. Perhaps the most prolific of those voices was longtime friend and CNN Worldwide President Jeff Zucker, who reached out to Walsh about hosting a show on the network.
You have free articles remaining.
Walsh found more support for his TV return in his wife, Reve, with whom he founded the Adam Walsh Child Resource Center after their son's murder. The center would merge with the National Center for Missing and Exploited Children, where he currently serves on the board of directors.
"All that time away she said, 'You're just a pain in the neck (laughs). You're good at manhunting,'" Walsh said. "She was always the one who focuses in. She'd say Adam was the real victim, and we were the left-behind, broken-hearted parents. She wanted us to try to make sure Adam didn't die in vain."
The smaller scale of "The Hunt" was another factor that lured Walsh back to TV, he said. Unlike "AMW," each episode is dedicated to one case. First: Shane Miller, who's accused of shooting to death his wife, Sandy, and daughters Shelby, 8, and Shasta, 5, in May 2013 in Humboldt County, California.
"It's a small town, just like Auburn, and we interviewed the editor of the local paper, just like The Citizen," Walsh said. "We saw how terrified they all are that Shane will come back and exact his revenge, because once you cross that line and kill your own kids, you're nothing but a narcissistic psychopath."
The Miller case raises another issue weighing on Walsh's mind these days: gun control. Police discovered a bunker where Miller, a convicted felon, had stockpiled more than 50 assault weapons, Walsh said — which is the kind of situation U.S. law should prevent.
"I've talked to the president and the vice president about reasonable background checks — that's all I'm talking about," he said. "The only people who wouldn't want to go through background checks are fugitives, terrorists and bad guys."
The reason such legislation doesn't come to pass, Walsh said, is the NRA's stranglehold on Congress.
"The NRA is not a lobby. They're a gun manufacturers' representative," he said. "I've suggested to the NRA that if they continue to terrorize Congress and they want everyone to have an AR-15 or an AK-47, that in the stock of that gun you should implant a GPS chip. It has nothing to do with civil liberties — just put in them what I have in my cellphone and what you and everyone has."
Walsh also defends passionately the parents of shooting victims who've taken a similar stand on gun control and withstood criticism for doing so. Like Walsh has done since losing Adam, they're looking for meaning in their tragedy, he said.
"It's pathetic and sad ... to turn it around on them like they're the devil incarnate. We're America, and what a lot of those parents are saying is the truth," he said. "They're just trying to not die of a broken heart and make sense of why some nutcase came into their child's school with extended rounds or cop-killer bullets."
"The Hunt," however, will not be about gun control so much as the same thing Walsh has been about for more than 30 years: catching the bad guys.
"I hope it works," he said. "If it doesn't work, maybe I'll ride into the sunset. I've had a phenomenal run."
Lake Life Editor David Wilcox can be reached at (315) 282-2245 or david.wilcox@lee.net. Follow him on Twitter @drwilcox.
Stay up-to-date on what's happening
Receive the latest in local entertainment news in your inbox weekly!