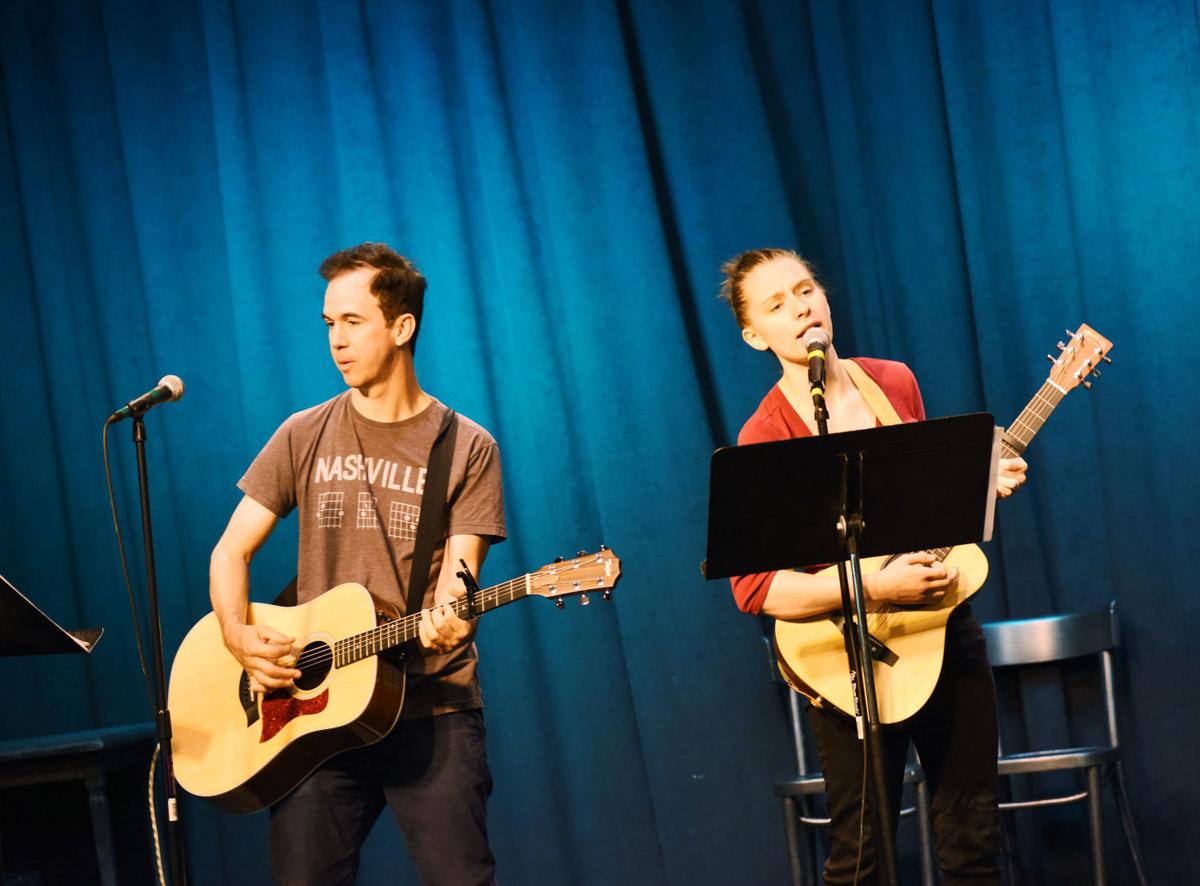 The Finger Lakes Musical Theatre Festival's new works series, The Pitch, will return for its eighth season July 17 in Auburn.
The series sees creative teams present musicals in progress for about an hour, then field questions and feedback from the audience. This season will begin July 17-19 with the series' 65th new musical, "Far From Canterbury," which is inspired by the Chaucer tale and won Outstanding Overall Musical at the New York International Fringe Festival. Next is "Keaton and the Whale," the story of a whale made lonely by its ability to sing at a frequency no other whale can hear. It runs July 24-26.
You have free articles remaining.
The third week of The Pitch will see Noel Carey and Scott Weinstein ("Murder for Two," "Million Dollar Quartet") return to present "That's All Folks." The new musical, about the creator of a famous cartoon character who's haunted by an animated animal, runs July 31-Aug. 2. Returning the fourth week of the series will be Matt Vinson and Matte O'Brien, who took "Anne of Green Gables" from The Pitch in 2017 to the stage of the Merry-Go-Round Playhouse in 2018. They will present "Peter & I," a show about Michael Llewelyn Davies, who partly inspired J.M. Barrie to create the character of Peter Pan, Aug. 7-9.
Finally, the 2019 season of The Pitch will conclude with "Medusa," a fresh look at the Greek myth with music by Rachel Dean and book and lyrics by Wes Braver. It runs Aug. 14-16.
The Pitch performances take place at 7:30 p.m. Wednesdays and Thursdays and 8 p.m. Fridays at the Cayuga Museum Carriage House Theater, 203 Genesee St., Auburn. Tickets are $20 and season passes are $50.