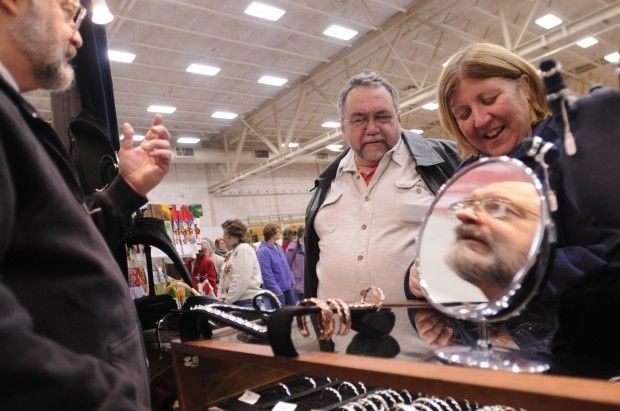 Searching for unique presents to put under the Christmas tree?
If tradition holds true, the annual Holiday Festival Craft Show is the perfect place to shop.
Hosted annually at Cayuga Community College, the show features a slew of hand-knitted hats, freshly baked breads, holiday decorations and ornaments, and more.
As shoppers peruse vendors' wares, musicians often stop by the college to serenade guests. There will also be an array of food vendors with samples representing many cultures and tastes.
A spokesman from CCC was not immediately available for comment.
The event is sponsored by the Cayuga Community College Student Activities Board.
Considering the 150 vendors present at last year's show, the 39th edition of the show is bound be full of enough paintings, crafts, desserts and photographs to satisfy any craft lover's shopping list.