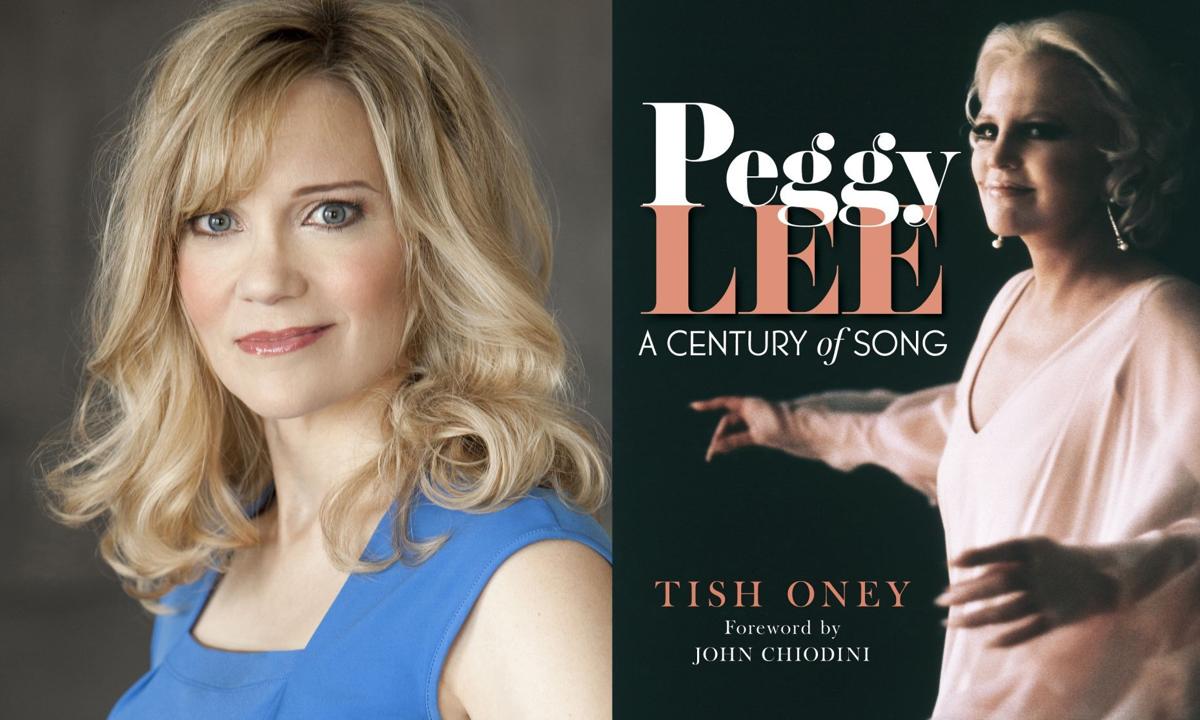 Tish Oney was about 12 years old when, one day, she was called into the living room of her Jordan home by her mother, Beth. On television was a PBS concert special featuring Beth's favorite singer, Peggy Lee. And as she watched Lee perform on that Atlantic City stage, Tish became a fan as well. But little did she know just how much Lee would truly shape her life.
Since that day, Oney has graduated from Jordan-Elbridge High School and pursued a musical education that culminated in a Doctorate of Jazz Studies at the University of Southern California. A musicologist, she's taught at Syracuse University, Hobart and William Smith Colleges and other universities, and appeared on several international media outlets. She's also performed at jazz festivals and with symphonies, and recorded five critically acclaimed albums. The most recent of them, 2019's "The Best Part," showcases contemporary jazz composers from central New York.
Oney's latest credit, however, looks back at Lee. Releasing Aug. 20 from publisher Rowman & Littlefield is "Peggy Lee: A Century of Song," a biography that traces the prolific singer's music career and legacy in jazz, blues and other genres. The book refers to Lee's centennial year, and comes as the Peggy Lee 100 global campaign celebrates her and her 50 years of work.
In a phone interview Monday from her home in South Carolina, Oney told The Citizen that she had already fallen in love with jazz — and singers like Ella Fitzgerald and Nat King Cole — when she first saw Lee. But Oney was still struck by the vocalist, particularly the way she commanded the stage while standing in front of a big band of about 20 male musicians, calling the shots.
"She was a very capable, strong woman, a very musical singer in control of the musical moments being created. She was a really great first band leader role model for me," Oney said. "I really appreciate the things she was able to do at a time when it wasn't easy for a woman to do those things. She didn't have the support of other women, or the example of others before her."
Lee also had a light voice, like Oney, making her a vocal inspiration, too. So Oney took note of Lee's expressiveness, her mastery of techniques like rubato (singing out of time) and her expertise across genres. "A Century of Song" maintains a similar musical focus, Oney said. It skips gossip that readers can get elsewhere in favor of comprehensively tracing Lee's growth as an artist. 
"The main character is her musical development and legacy. I really focus on her day-to-day work in the studio — song after song, film after film, show after show — to paint a picture of the working artist all through her life," Oney said. "I like to think of it as a guide to her musical career that people can go and find these songs and listen and say, 'Yeah, I hear that.'"
Oney began researching Lee in 2004. Though she was never able to meet Lee, who passed away in 2002, Oney did meet her daughter. And Lee collaborator John Chiodini wrote the book's forward.
As she learned more about Lee, Oney couldn't help seeing parallels between herself and her fellow singer. Both started in their teens — Lee with The Benny Goodman Orchestra, Oney with a professional band in the Syracuse and Ithaca region. They also share a love of songwriting, Lee having more than 250 credits. And both singers have ventured into radio, TV and film, Oney said.
But it's Lee's boundless ambition toward all those pursuits, more than any single one of them, that Oney admires about her.
"She gave me a justification for all my different interests. She wasn't afraid to try anything," she said. "I've been fortunate to have the opportunity to do all those things."
Oney also believes Lee's artistic example can extend to the current moment. As the COVID-19 pandemic keeps singers like her away from the stage — and even book signings — she recalls Lee's perseverance. In the late '80s and early '90s, Lee overcame her changed voice and declining health to earn two final Grammy Award nominations before being honored with the Lifetime Achievement Award in 1995. Oney believes the nominations speak to Lee's ability to adapt and stay relevant — an ability all musicians will need as their livelihood is tested perhaps more than ever.
"Great artists find a way," Oney said. "Art's going to find a way and art's going to get us through."