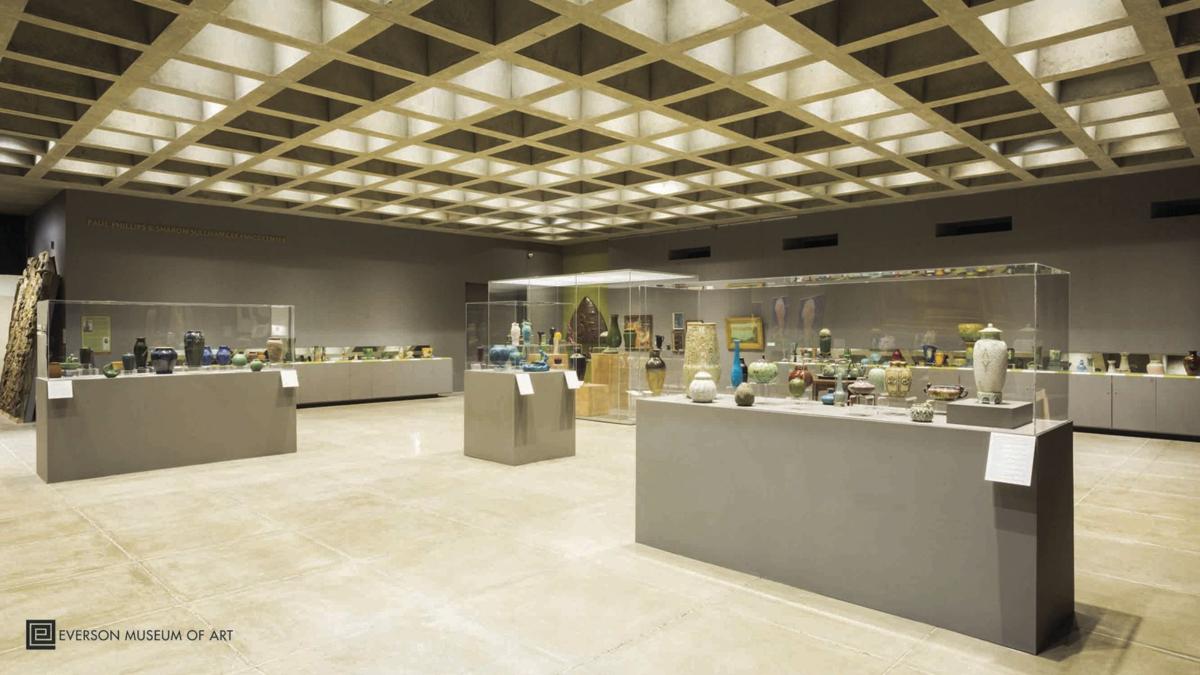 Seven new works by contemporary artists will join the collection of 21st century art at the Everson Museum of Art in Syracuse, it announced in a news release last week.
The acquisitions reflect the museum's commitment to diversifying its collection with works by artists of color, women and other under-represented emerging and mid-career artists, the museum said.
"The Everson's collection has been steadily evolving in recent years and this new group of purchases — the first of many more to come — signals an institutional commitment to building a collection that not only reflects the rich diversity of our community, but embodies the potential for exploring new and multiple narratives within the trajectory of art past, present, and future," Everson director and CEO Elizabeth Dunbar said.
Three of the works come from two Syracuse artists: Sharif Bey's "Rptest Shield," a ceramic work that mixes Black power iconography with traditional African motifs, and Ellen Blalock's quilts "Mary," a paean to her great-great-grandmother, and "Bang Bang, You Dead!" a glimpse of the real-life dangers of childhood games. The other works are sculpture "Bale Variant No. 0021 (Christmas) by Shinique Smith, ceramic work "Breach #2" by Courtney Leonard, painting and graphite piece "Black Gloves Gods Eyes" by Ellen Lesperance and cloth painting "Waiting for Medgar" by Dawn Boyd Williams.
The acquisitions will be featured in the upcoming group exhibit "Who What When Where," opening in March at the museum, 401 Harrison St., Syracuse.