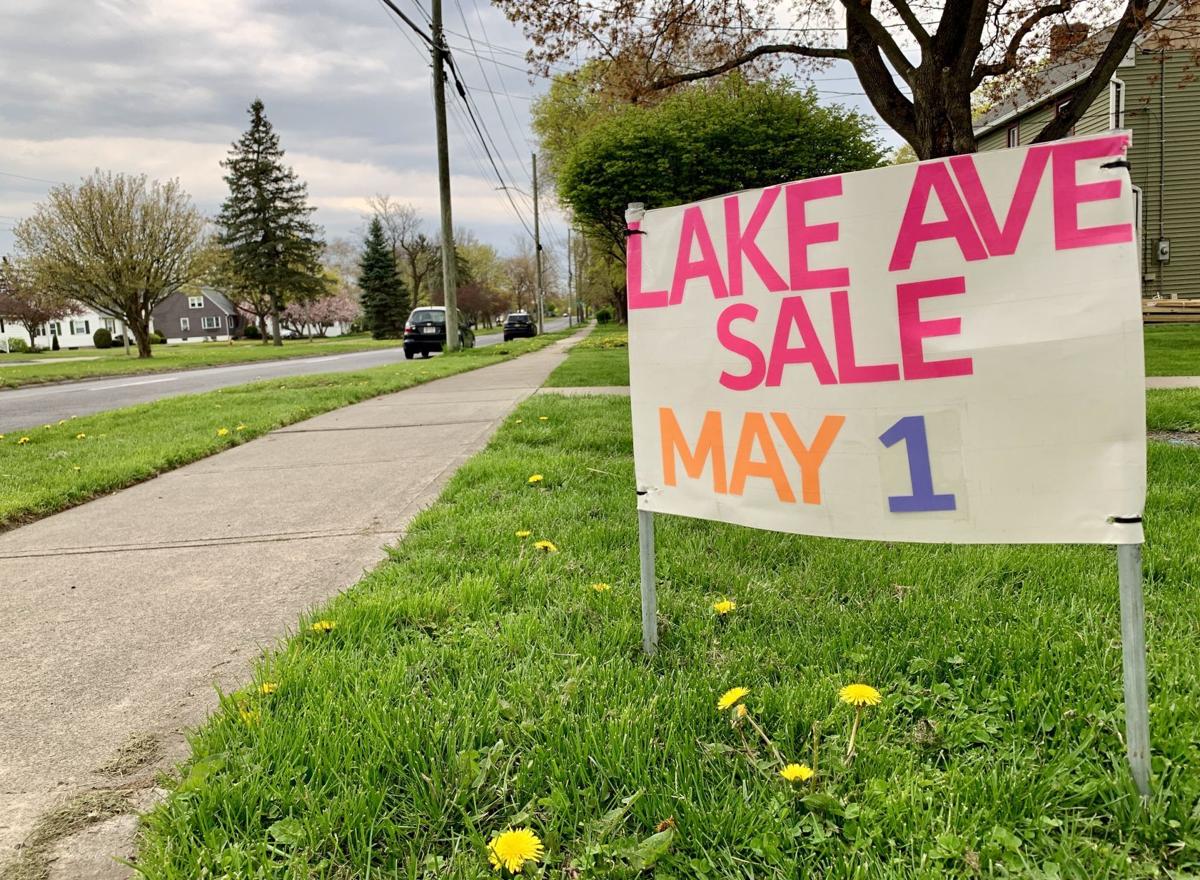 "Is it happening this year?" "Is it still the first Saturday in May?" "Is it still on Lake Avenue?"
The fact the sale didn't take place last year — due to the COVID-19 pandemic — has led to even more questions about it this year.
But the sale will indeed take place this weekend, its traditional first Saturday in May. Located along Lake Avenue from the Owasco River Bridge to Auburn High School, the 17th annual sale will last from 9 a.m. to 2 p.m. May 1. As any previous shoppers of the sale know, however, both those hours and those directions are elastic, and could extend as much as any homeowner desires.
Depending on the volatile spring weather — which currently calls for rain Friday but sun Saturday — the sale has seen yards and garages being populated with wares as early as Friday evening. And many streets in the vicinity of Lake Avenue get in on the action, with homeowners setting up sales to capitalize on the heavy traffic of shoppers headed their way.
One organizer of the Lake Avenue garage sale, who asked not to be identified by The Citizen, expects the traffic this year to be even heavier than the usual 500 or so shoppers. She expects the amount of items for sale to be heavier as well. That's because of the COVID-19 pandemic, whose cancellation of last year's sale left many homeowners hanging onto items they would have tried to sell.
Many sellers don't actually live on Lake Avenue, either — they just rent space from homeowners so they can sell their items along the road. They know the sale is regarded throughout central New York as a boardwalk of bargains, whose prices on children's clothing, furniture and other items are so low that human services providers in the area often recommend it, the organizer said.
Among those prepared for the Lake Avenue garage sale to draw a crowd is the city of Auburn. City Manager Jeff Dygert told The Citizen that parking will be restricted to one side of the road on Saturday.
Despite construction on South Street that routes a detour along Lake Avenue, Dygert does not expect traffic to be significantly worse than usual due to the Saturday morning timing, he said.