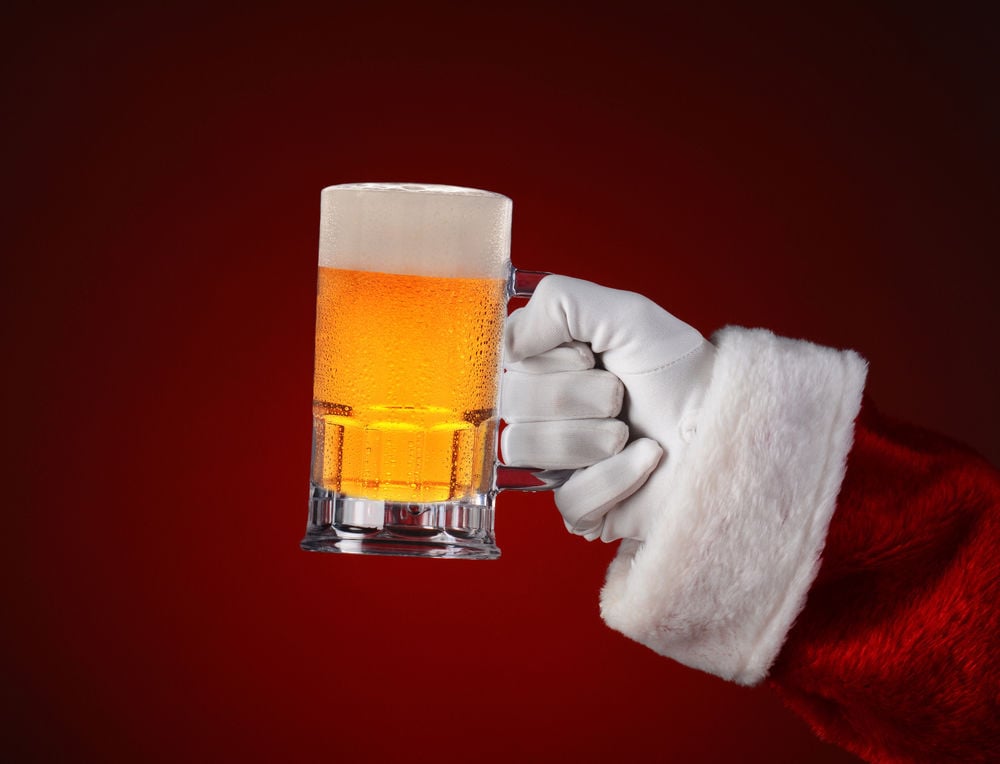 Usually, a Santa Con means a lot of people dressed as Santa Claus in one place. Saturday, Auburn's Santa Con will mean a lot of people dressed as Santa Claus in many places.
Hosted by A.T. Walley & Co., the inaugural Santa Con invites people to wear St. Nick costumes to the cocktail bar Saturday afternoon. If they can't get their hands on a Santa suit, another Christmas costume — such as a reindeer or elf — will also work, said A.T. Walley co-owner Nick Musso. Failing those options, he continued, wearing red or an ugly Christmas sweater will suffice.
Those who come to A.T. Walley Saturday evening decked out in their Christmas best will receive a "holiday treat," Musso playfully said. After collecting a $10 donation for the Cayuga/Seneca Community Action Agency, the bar's owners will lead the Santa squad on a "pub crawl" to Auburn Public Theater, the Hilton Garden Inn, the Knights of Columbus and Swaby's.
You have free articles remaining.
Each stop will serve a complimentary appetizer, Musso said, for the Santas to enjoy during their 20 or 30 minutes there. To keep the sleigh moving, A.T. Walley suggests the bar crawlers bring cash. The event is expected to end by about 8 p.m. back at A.T. Walley, Musso said, where there will be a live DJ.
Musso said he and co-owners Bernie Simmons and Jeff Campagnola have wanted to host the Santa Con for a few years as part of their mission to bring people to downtown Auburn. Musso has friends in New York City who've done similar events, he said.
"It's a gathering of people to do something different for the holidays," he said.
The bar's ownership is hoping that about 100 people attend the crawl, Musso said, and that at least 20 of them come in Santa suits. He was recently encouraged when he brought his own suit to Muldoon Dry Cleaners and was told the Auburn business has recently handled between 20 and 30 of them.
"Hopefully they're all coming to Santa Con," he said.