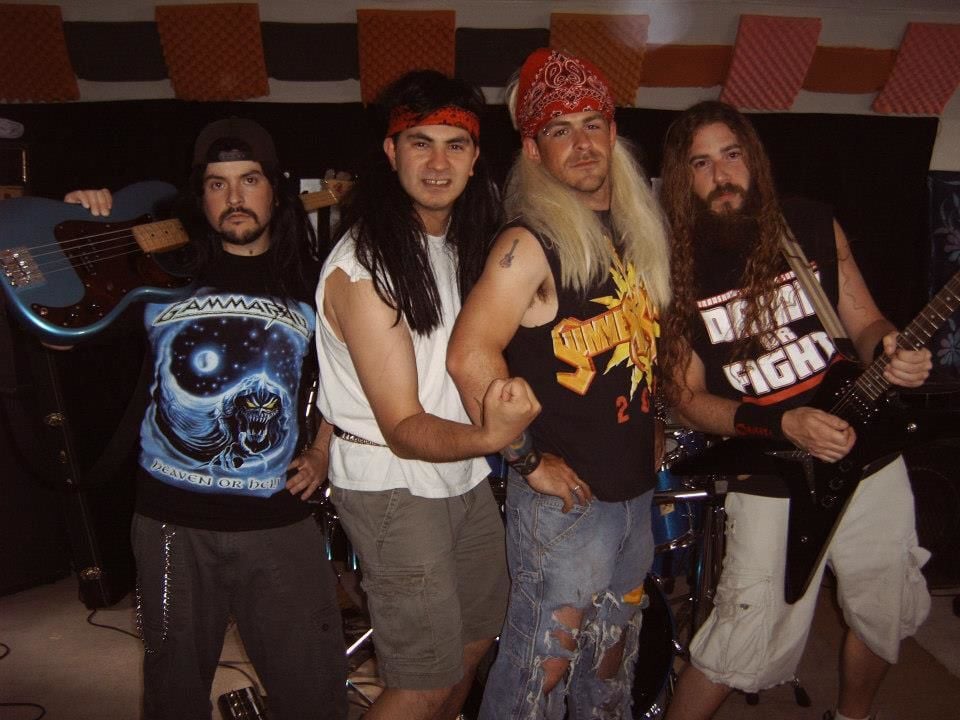 Tongue-in-cheek '80s cover band Motley Crouton will return for its first concert in almost two years Friday, Aug. 6, at the Lavish Lounge in Auburn.
The band formed more than 15 years ago at an open mic night at Spirits Tavern in Auburn, member Eric Marullo told The Citizen before a show in 2017. Its members, who were longtime friends but performed in different bands, dressed up in '80s clothing to cover music by Motley Crue and other hair metal acts prominent at that time. 
"Honestly, it started as a joke," Marullo said. "At practice, half the time I can't even sing because I'm laughing."
The band will take the stage at 9 p.m. at the Lavish Lounge, 288 Genesee St., Auburn. There is a $5 cover charge.
The bar and restaurant, which opened in 2019, has also begun several new weekly events as it emerges from the COVID-19 pandemic. It will host DJ Trivia Night at 7 p.m. Tuesdays, karaoke with Dr. Feelgood from 9 p.m. to 2 a.m. Wednesdays and open mic night with host Josiah Waterman at 9 p.m. Thursdays beginning Aug. 5.
Future concerts include a Friday the 13th party with Zungafied at 8 p.m. Friday, Aug. 13; Kimberly Erin from 7 to 10 p.m. Friday, Aug. 20; and Sussana LaMarti from 7 to 10 p.m. Friday, Aug. 27.