Check out 30+ photos from the 56th Academy of Country Music Awards held Sunday at the Grand Ole Opry in Nashville, Tennessee.
What album would rank at the top?
After apologizing in February for a racial slur controversy, country star Morgan Wallen says he will not play any concerts or festivals this summer.
The company that sold Lil Nas X's "Satan" shoe made from Nike Air Max 97s will buy it back from customers for a full refund after a settlement…
Here's a look at the best country albums of all time, according to Billboard's Greatest of All Time Country Albums list.
The Weeknd, Megan Thee Stallion and Roddy Ricch are among the top nominees for next month's iHeartRadio Music Awards.
Nike sues over Satan shoes that Lil Nas X made famous. CNN's Jeanne Moos reports
Lil Nas X has collaborated with streetwear brand MSCHF on a pair of custom Nike Air Max 97s they are calling "Satan Shoes". The controversial …
Rapper Lil Nas X launched a controversial pair of "Satan Shoes" featuring a drop of real human blood, and they sold out almost immediately.
This week's new releases include Zack Snyder's version of "Justice League" and a Netflix documentary with reenactments about the college admis…
Trailer for 'Zack Snyder's Justice League' starring Jared Leto, Jesse Eisenberg, Kiersey Clemons, Samantha Win, Peter Guinness
Beyoncé earned her 28th Grammy, surpassing Alison Krauss to become the most decorated female act in Grammy history.
A Grammy is widely regarded as music's highest honor and hundreds of recording artists have taken home the gramophone statue in the award's ne…
Who wore it best? Here's a look at the red carpet from last year's Grammys.
The Recording Academy announced Sunday that Harry Styles, Bad Bunny, Post Malone, Megan Thee Stallion and Dua Lipa will also hit the stage at …
With the 2021 Grammy Awards fast approaching, the Recording Academy has released a list of the stars who will be gracing the event with a perf…
Bunny Wailer, a reggae luminary who was the last surviving member of the legendary group The Wailers, died Tuesday in his native Jamaica. He was 73.
The exclusion of The Weeknd's "Blinding Lights" at the 2021 Grammy Awards shocked many, but he's in good company. Here's a look at every Billb…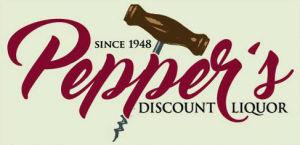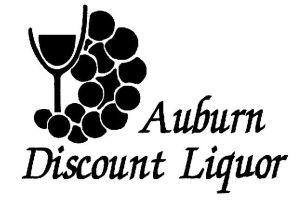 Auburn Discount Liquor & Wine
Award-winning singer Stevie Wonder told Oprah Winfrey in an interview he is moving to Ghana, citing the political turmoil in the United States.
Legendary singer Stevie Wonder has said in an interview with Oprah Winfrey that he is moving to Ghana. The 'I Just Called to Say I Love You' s…
The legendary electronic music duo Daft Punk have confirmed their break-up after a 28-year career. The duo announced the news in an 8-minute v…
French electronic music duo Daft Punk, known for such hits as "One More Time" and "Get Lucky," announced they're breaking up after 28 years.
Stacker takes a look at Black artists music wouldn't be the same without, from Sister Rosetta Tharpe to Tupac Shakur.
A look back at pop star Britney Spears' career, in photos.