These were the most-streamed artists, songs and albums on Spotify in 2017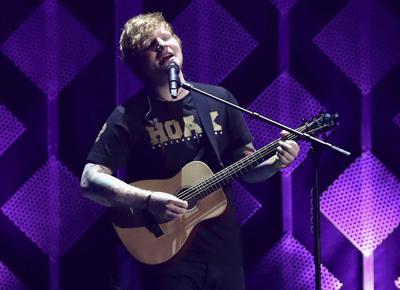 NEW YORK (AP) — The Grammys may have dissed Ed Sheeran, but Spotify says he is the most streamed artist of the year.
The streaming service announced Tuesday that Sheeran tops its 2017 list with 6.3 billion streams. He also has Spotify's biggest album of the year with "Divide," streamed 3.1 billion times, and the top song with "Shape of You," logging 1.4 billion streams.
Sheeran received two Grammy nominations last week, but was shut out of the major categories, including album, song and record of the year.
No female acts were in the Top 5 most streamed acts of the year. Rihanna is the most streamed female performer of the year, followed by Taylor Swift and Selena Gomez.
Luis Fonsi and Daddy Yankee's "Despacito" remix, co-starring Justin Bieber, was the second-most streamed song of the year. The original version of the song was ranked third.
Drake's "More Life," which he didn't submit for consideration at the upcoming Grammy Awards, is the second-most streamed album of the year.
Spotify says hip-hop increased by 74 percent in the last year, while Latin music jumped 110 percent.
Here's the breakdown by category from Spotify:
Ed Sheeran was Spotify's most streamed artist with over 6.3 billion streams in 2017. Drake was on top in 2015 and 2016.
Ed Sheeran
Drake
The Weeknd
Kendrick Lamar
The Chainsmokers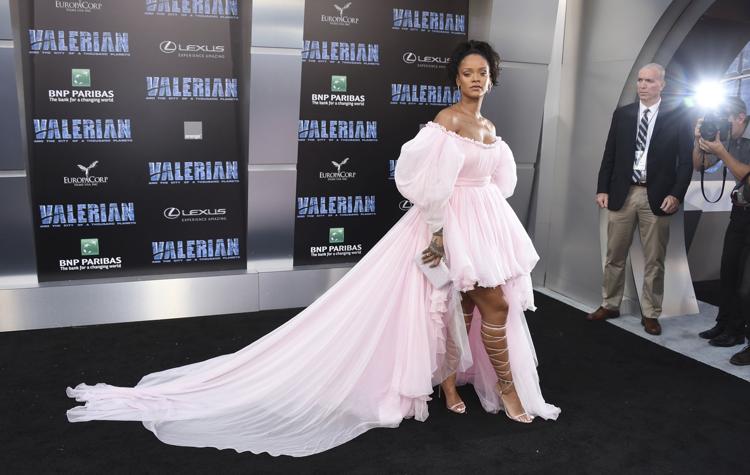 Most Streamed Female Artists
Rihanna was the most streamed female artist on Spotify for the third year in the row.
Rihanna
Taylor Swift
Selena Gomez
Ariana Grande
Sia
Most Streamed Male Artists
Ed Sheeran
Drake
The Weeknd
Kendrick Lamar
Daddy Yankee
Top Five Breakout Artists
Camila Cabello
Harry Styles
Liam Payne
Lil Pump
Trippie Redd
Coldplay
Imagine Dragons
Maroon 5
Linkin Park
Migos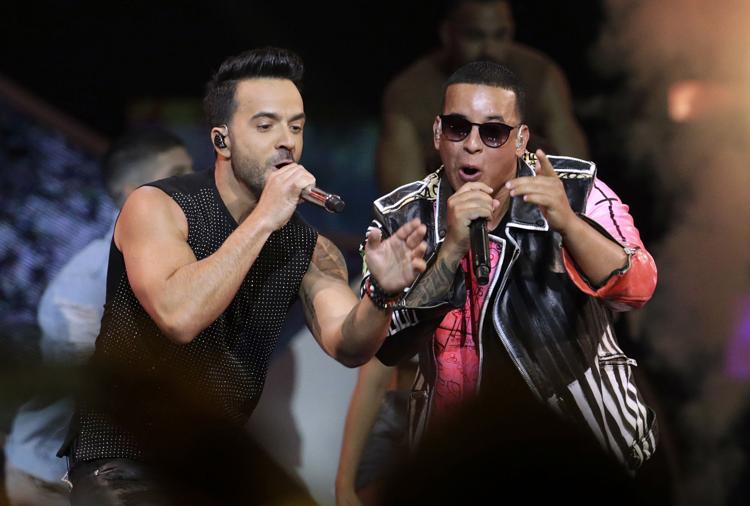 Ed Sheeran's "Shape of You" also became the most streamed song ever on Spotify, with 1.4 billion streams. The previous No. 1 was Drake's "One Dance."
Shape of You – Ed Sheeran
Despacito – Remix – Luis Fonsi, Daddy Yankee feat. Justin Bieber
Despacito – Luis Fonsi feat. Daddy Yankee
Something Just Like This – The Chainsmokers & Coldplay
I'm the One – DJ Khaled feat. Justin Bieber, Quavo, Chance the Rapper, Lil Wayne
Divide – Ed Sheeran
More Life – Drake
DAMN. – Kendrick Lamar
Starboy – The Weeknd
Stoney – Post Malone