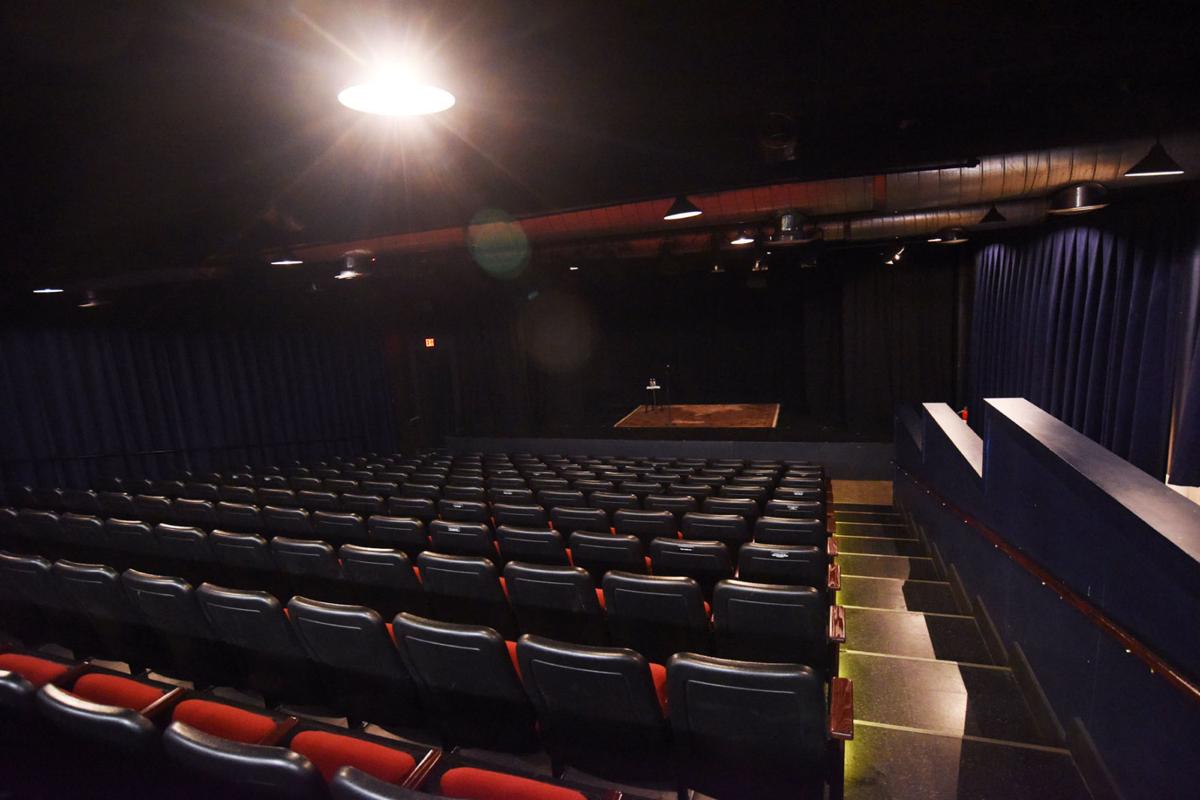 Franz Kafka's "Metamorphosis" might not seem like a natural choice for a musical, but Auburn Public Theater has never been afraid of change.
Adapted to the stage by Matt Chiorini and Travis Newton, "Metamorphosis: The Musical" will open at 8 p.m. Friday, July 26, at the theater, 8 Exchange St., Auburn. Subsequent performances will take place at 8 p.m. Saturday, July 27, 8 p.m. Thursday, Aug. 1, and 2 and 8 p.m. Friday, Aug. 2.
The show tells the story of Gregor Samsa, a man who wakes up one morning to find he's become a cockroach, using low-tech theater conventions like puppetry, shadow play and black lights. Chiorini combined the 1915 novella with excerpts from Kafka's "Dearest Father" letter, and conceived the show at Le Moyne College, where he is a professor. A beta version of the show premiered at the Montreal Fringe Festival in 2018, where it was nominated for Best English Production.
Chiorini performs as Father while playing guitar on stage; other members of the local cast include Meghan Lees as Mother, Jack Rento as Gregor Samsa and Franz Kafka himself, and Morgan Smith as Grete. All performances at Auburn Public Theater will be followed by a Q&A with the show's cast and creators.
Tickets to the show are $35 for general admission, $32 at group rates and $10 for student rush (with ID). CDs of the cast recording will be on sale and available to be signed after performances, as well, and the theater is hosting a raffle at all performances to benefit the theater. Prizes include two tickets to "Hamilton" on Broadway. The winner will be drawn Oct. 19 at the theater.
Stay up-to-date on what's happening
Receive the latest in local entertainment news in your inbox weekly!