PARK CITY, Utah (AP) — Without Oprah or Apple, the Russell Simmons documentary "On the Record" went ahead with its premiere Saturday at the Su…
PARK CITY, Utah (AP) — "Boys" trumped "Gentlemen" in movie theaters over the weekend as Will Smith and Martin Lawrence's "Bad Boys for Life" e…
PARK CITY, Utah (AP) — In documentaries, anonymous sources have often been reduced to a shadowy, voice-distorted figure — or worse, a pixelate…
MADRID (AP) — Pedro Almodóvar's "Pain and Glory" swept the top prizes at the Spanish Film Academy's Goya Awards, including best picture, best …
PARK CITY, Utah (AP) — A searing documentary about the killing of Washington Post columnist Jamal Khashoggi made its anticipated debut at the …
INDIANAPOLIS (AP) — Indiana is giving gamblers a chance to put down wagers on who'll be winners in next month's Academy Awards.
PARK CITY, Utah (AP) — Without Oprah or Apple, the Russell Simmons documentary "On the Record" went ahead with its premiere Saturday at the Su…
Columnists predict the winners of the night's most important awards ... and wonderr if Taylor Swift and Post Malone will go home empty-handed.
LOS ANGELES (AP) — Lizzo, Billie Eilish and Lil Nas X are walking into what should be one of the most exciting days of their careers as they a…
BEVERLY HILLS, Calif. (AP) — Sean "Diddy" Combs called out the Grammy Awards for dissing rap and R&B stars in its major categories in a bl…
London-born rapper Stormzy has confessed he feels "proud" of his beef with Wiley.
British pop star Louis Tomlinson has confessed he used to feel under pressure to match the success of his One Direction bandmates.
Carl Barat has opened up about the unbreakable bond he shares with his bandmate Pete Doherty.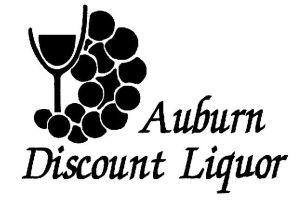 Auburn Discount Liquor & Wine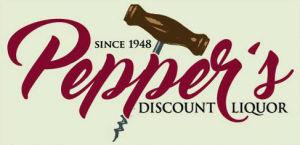 By category, here's how the 2020 Grammys should shake down, according to entertainment critic Bruce Miller.
Actress Mary Tyler Moore died at age 80 on Jan. 25, 2017. She was best known for her roles on "The Dick Van Dyke Show" and "The Mary Tyler Moo…
Jim Lehrer, the legendary debate moderator and former anchor of the "NewsHour" television program, died Thursday. He was 85.
Aidy Bryant returns as Annie in this irreverent comedy.
The two reflect ahead of a big episode for Randall and Beth and shout out costar Justin Hartley for his first episode as director.
Awkwafina's brash, screeching shamelessness fits well with Comedy Central's irreverence in a sitcom based on the Golden Globe winner's life.
Ted Danson, Tiffany Haddish, Drew Brees and more A-listers appear as participants. Plus, find out what else is in store!