Plus, 'The Goldbergs' spoof 'Airplane!' in their Season 8 premiere.
Instead of airing on broadcast TV, "It's the Great Pumpkin, Charlie Brown" and other "Peanuts" classics will be streaming on Apple TV+, reports say.
After a fun night, Kaley Cuoco's Cassie wakes up finds a passenger dead in the bed.
And don't miss 'Transplant' on NBC.
Get a full rundown of all of the series returning for new seasons this year.
If gruesome gore isn't your thing, these movies will still provide some Halloween fun!.
Director Ben Wheatley changed things up for his take on the Daphne du Maurier thriller, starring Lily James and Armie Hammer.
Stars Sonequa Martin-Green and Doug Jones share their excitement about returning to the set on November 2.
And don't miss 'Grand Army' on Netflix.
And don't miss 'Supernatural' on The CW.
A group focused changing on the conversations about immigrant characters and storylines on television in Hollywood's writers' rooms hopes to p…
And don't miss 'Nova' on PBS.
Plus, catch 'Tell Me a Story' on The CW.
Broadway's closed, but you can still feel the thrill of being inside a packed house in "David Byrne's American Utopia." Here's what else is ne…
The 'Emily in Paris' standout starred in Broadway's 'Mean Girls' in 2018.
The CBS All Access limited series based on Stephen King's novel explores a world decimated by plague. 
And don't miss the series finale of 'Room 104' on HBO.
'There are a lot of ghosts for people to find. But they have meaning, which becomes apparent by the end,' says executive producer Trevor Macy …
The animated series follows the son of the most powerful superhero on the planet as he develops powers.
See the cast back in character in the trailer for the theatrical presentation of the Season 3 episode, 'Hartsfield's Landing.'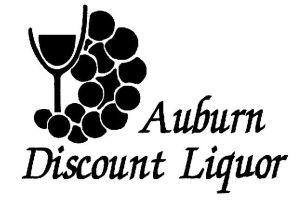 Auburn Discount Liquor & Wine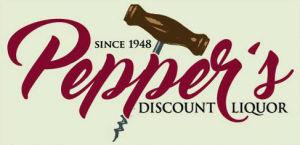 Get to know Ian Alexander's Gray, Blu del Barrio's Adira, and David Ajala's Book.
"Saturday Night Live" returned this fall with Jim Carrey as Joe Biden. Here are 10 top impersonations of politicians in the show's 45-year history.
Plus, see new cast member David Ajala in action as Cleveland "Book" Booker in this sneak peek.
Plus, catch a special episode of 'Good Eats' with Alton Brown.
Turn off the lights, curl up under a blanket, grab some popcorn (or perhaps a pumpkin-spiced treat) and check out these TV series suggestions …
Vanessa Hudgens is back in another 'Princess Switch,' there's plenty of baking, and much, much more.
And don't miss the Vice Presidential Debate.