Plus, catch a new episode of 'The Last O.G.'
There's more to love than the brooding, flawed hero, and frequently shirtless Ross Poldark.
Executive producer Sheryl J. Anderson teases what to expect from the women's romances in the Netflix series.
And don't miss 'Lovebirds' with Issa Rae and Kumail Nanjiani on Netflix.
CBS leads networks with 57 nominations.
June's arrivals include originals like "13 Reasons Why" and "The Politician" as well as beloved series like "Hannibal" and the final run of "H…
Is a pandemic the best time to launch a new streamer with over 10,000 hours of programming? HBO Max exec Kevin Reilly says YES!
Ken Osmond, who played teen scoundrel Eddie Haskell on TV's "Leave It to Beaver," died Monday at 76, his family said. Here are photos of Osmon…
And don't miss 'She-Ra and the Princesses of Power' on Netflix.
A roundup of all of the shows that are coming to an end this year.
Plus, 'The Misery Index' returns to TBS.
Sports competitions have ceased in nearly every corner of the globe. But you're still paying for them through your television cable bill.
And don't miss 'The Masked Singer' on Fox.
And don't miss 'The Flash' season finale episode on The CW.
Plus, reader recommendations and more.
Here's a curated collection of what's arriving on TV, streaming services and music platforms this week.
Find out which episodes will air the first week.
Plus, find out which shows are returning and premiering in the midseason.
And don't miss a new 'Celebrity IOU.'
Tina Fey teases the 'joyful distraction' on Netflix, which includes Daniel Radcliffe's new character who has a connection with Kimmy.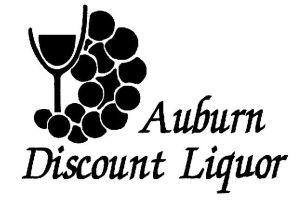 Auburn Discount Liquor & Wine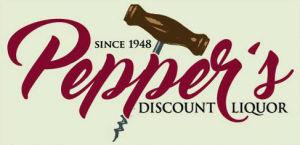 Meet the season's Top 7 and find out which music legends and 'Idol' fan favorite alums are returning to perform in the finale.
Here are a few mom-approved viewing options — from three events specifically debuting on Mother's Day this Sunday to a couple of binge-streami…
Everyone's favorite 98-year-old actress, Betty White, is slated to appear in an as-yet-untitled Christmas movie.
The people behind 'Today,' 'GMA,' and 'CBS This Morning' reveal how the shows come together from home.
And don't miss the 150th episode of 'The Blacklist.'
Olivia Pope is bringing her fixer skills to the streaming platform.
New episodes will be available weekly beginning May 8.