Between Majorpalooza and Memorial Day, the unofficial first weekend of summer is becoming a festive two-day tradition in Auburn.
Here's everything happening downtown this Sunday and Monday:
Sunday, May 26
• Majorpalooza, the community block party Chris Major started in his backyard in 1998, will begin with the Catch Me if You Can 5K run/walk at 8:30 a.m. at Memorial City Hall, 24 South St., Auburn. The course will lead through historic homes on South Street and Veterans Memorial Park before ending at City Hall. Packet pickup is available from 9 to 11 a.m. Saturday, May 25, at Silbert Optical and Historic Grounds Coffee on Genesee Street. Registration will also be available beginning at 7 a.m. the day of the race. It costs $30 for adults, and is free for students 18 and younger.
• Following the 5K will be the Stefanak Sprint at 9:45 a.m. Sunday, also at City Hall. The event, which is for ages 10 and younger, does not require registration and is free. The first 250 participants will receive prizes. The sprint honors Caitlyn Stefanak, a young Auburn native who passed away from cancer in 2011. As always, proceeds from Majorpalooza will support its mission of raising awareness and helping children in central New York who are underprivileged, disabled or afflicted by a life-threatening or terminal medical condition. Majorpalooza also assists youth programs in the community. "Chris Major and the Majorpalooza volunteer team are organized, hard-working and fun," Auburn Downtown Business Improvement District Assistant Director Jesse Kline said in a news release. "We are so grateful that they continue to make downtown a prime destination for festivals and special events, while offering both adult and family-friendly activities for the whole community to enjoy for free." For more information on Majorpalooza, email majorpalooza@hotmail.com or call the BID at (315) 252-7874.
• Following the races, on State Street, will be family entertainment beginning at 10 a.m. The Auburn Doubledays will offer activities until 3 p.m., and street performer Nate the Great will entertain at 10:30 a.m. and 1 p.m. From 11 a.m. to 2 p.m., Jamboree Arts will perform magic shows, balloon art and face painting. There will also be local art, craft and nonprofit vendors there all day. Meanwhile, the New York State Equal Rights Heritage Center at 25 South St. will be open for tours and public restroom access beginning at 7 a.m.
• The main Majorpalooza festivities will begin at 10 a.m. on Genesee Street, from the intersection of William/Dill streets and toward State Street. The new location was selected to accommodate businesses in that area, as Major decided to to partner with its breweries and eateries instead of outside vendors, the BID said. Those partners include A.T. Walley & Co., The Good Shepherds Brewing Co., Moondog's Lounge, Parker's Grille & Taphouse and Prison City Pub & Brewery. Also serving at a satellite station on Genesee Street will be fellow downtown businesses like Next Chapter Brewpub and Wild's Eats & Sweets, the BID said. And additional food will be served by mobile catering business Villano's, as well as the city's Cultural Italian American Organization. Purchases can be made in cash, and there is no ticketing system. Cab service home will be provided to anyone who needs it, the BID said.
• Live music on the Showmobile will begin with youth collective Perform 4 Purpose from 11 a.m. to 1:30 p.m. and continue with rockers Red Spider from 2 to 5:30 p.m. and Scars 'N' Stripes from 6 to 9 p.m. The stage will be on Genesee Street, facing A.T. Walley. There will also be music after Majorpalooza, including Magical Mystery Tour at Moondog's and Petty Thieves at Next Chapter. 
Monday, May 27
• Auburn's annual Memorial Day parade will begin at 11 a.m., marching from East Genesee Street to Veterans Memorial Park on the west side of downtown. The parade features more than 500 participants, as well as floats, classic cars and fire trucks. The wreath-laying ceremony at the park will take place at about noon, and will be accompanied by an Auburn Civic Band performance. For more information on the parade, contact Kim Bauso at (315) 255-4737 or email kbauso@auburnny.gov.
• After the ceremony, the Market Street Park area will be the site of the Auburn Kiwanis Club's 31st annual Duck Derby. Spectators are invited to line up along the Owasco River — including the new boardwalk area installed last year near Loop Road — to see the thousands of rubber ducks cross the finish line near the North Street bridge. Tickets for ducks are $5, and if your duck places in the top 10 or last, prizes will include cash ($3,000 for first place), local entertainment tickets and more. Winners will be announced immediately after the event. Derby tickets are available at Knights of Columbus, Silbert Optical, the UPS Store, the YMCA-WEIU, AmeriCu and more, all in Auburn. Proceeds support Cayuga County programs that help area youth, people with disabilities and the elderly. For more information on the Duck Derby, visit kiwanisclubofauburnny.org.
• As the Duck Derby takes place, music will be provided in the Market Street Park area by DJ Jane Stebbins of Goodtime Charlie's Mobile Entertainment. And across the river on Loop Road, between Genesee and North streets, the BID and the city of Auburn will host their annual Food Truck Rodeo from 11 a.m. to 2 p.m. Featured this year will be Potatoes & Molasses, Wolf's Patio Pizza, Tonzi's Catering Co. and Miss Alice's Mad Hatters Cotton Candy. Also taking place during the rodeo will be a drum performance by members of DownBeat Percussion, the official drumline of the Buffalo Bills.
Duck Derby 2018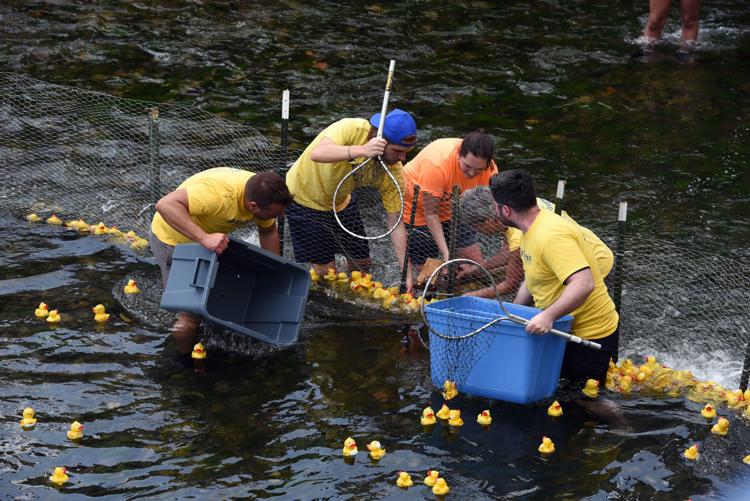 Duck Derby 2018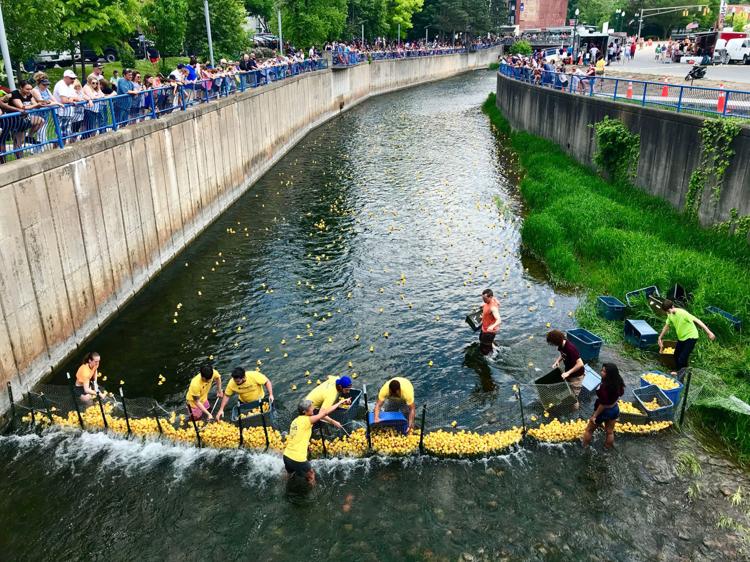 Duck Derby 2017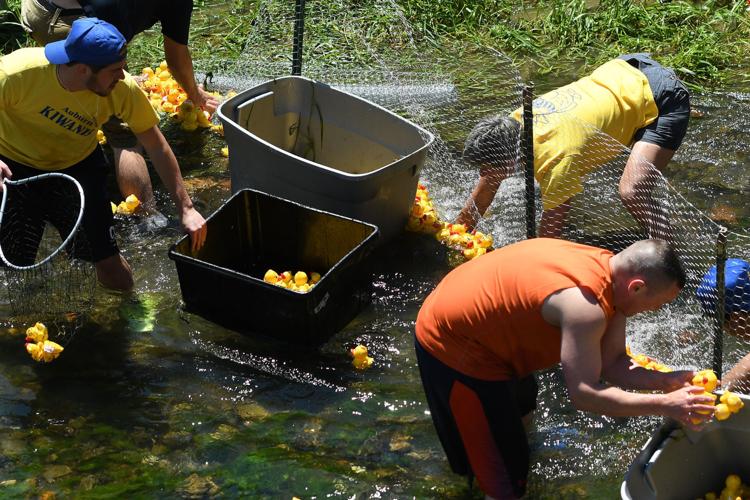 Duck Derby 2017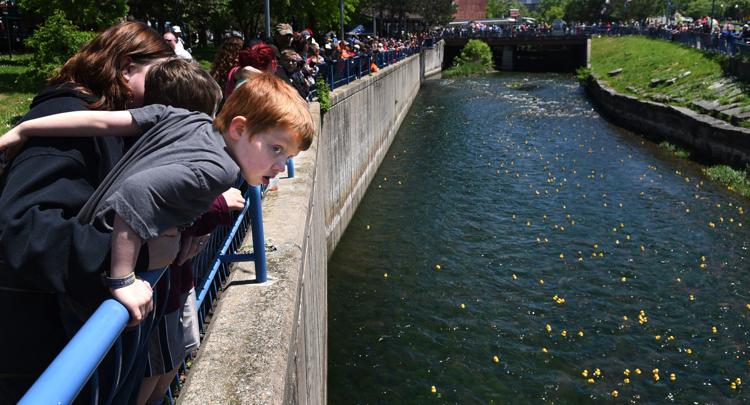 Duck Derby 2016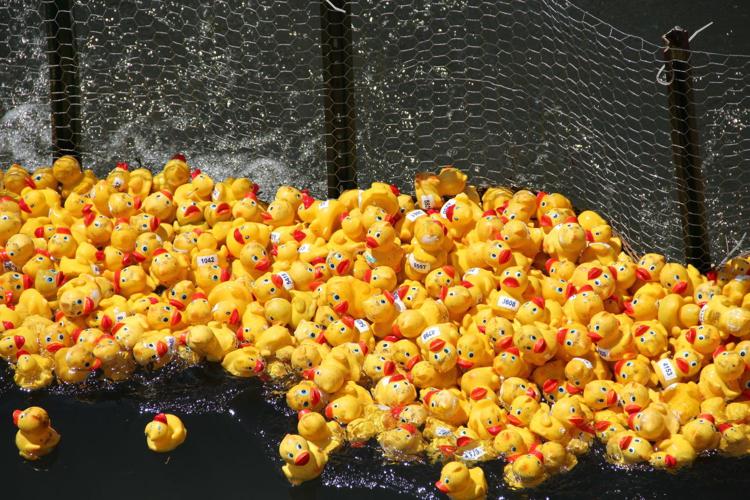 Duck Derby 2016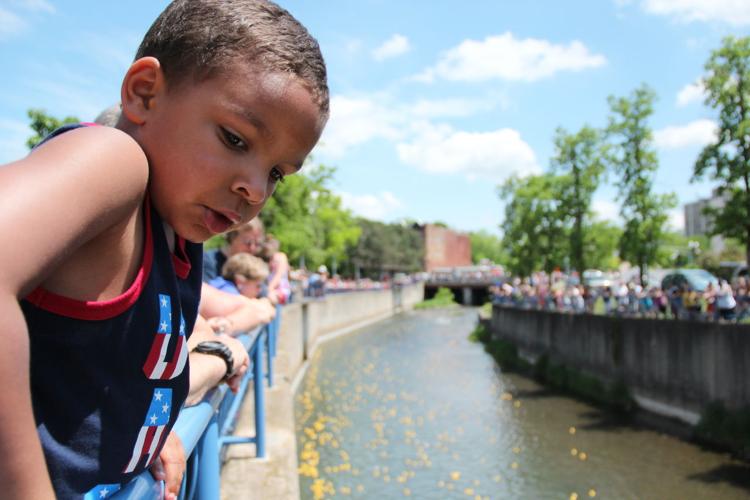 Duck Derby 2015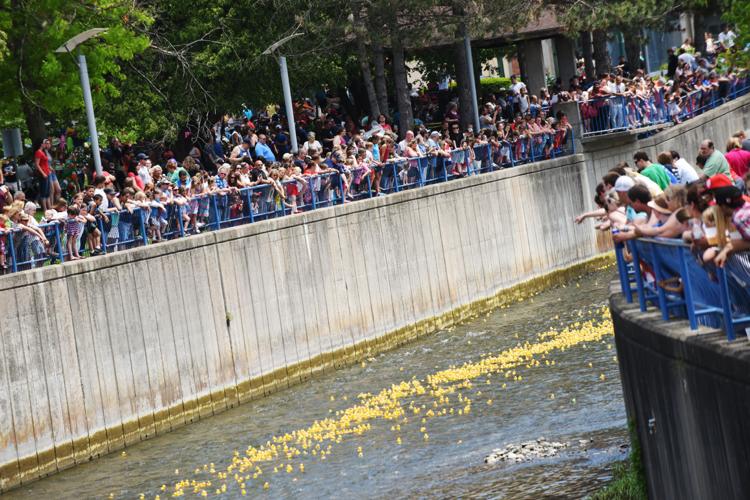 Duck Derby 2015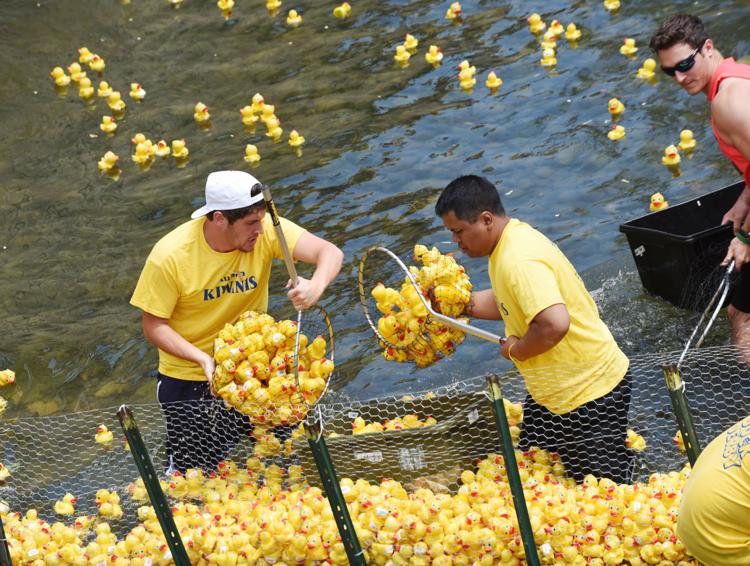 Duck Derby 2014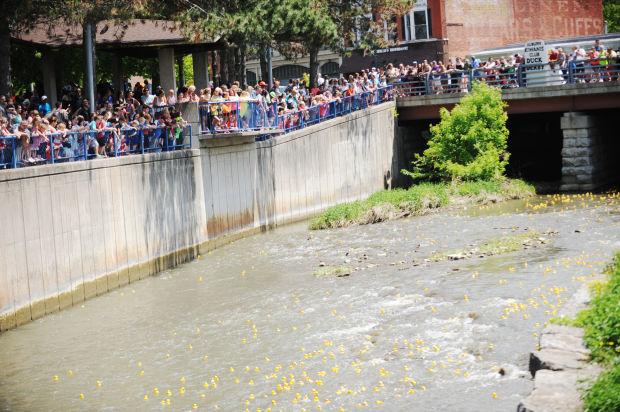 Duck Derby 2014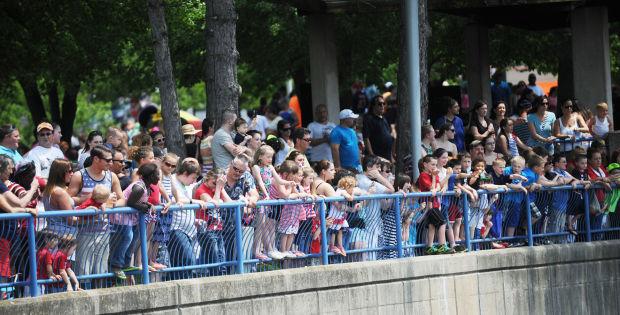 Duck Derby 2014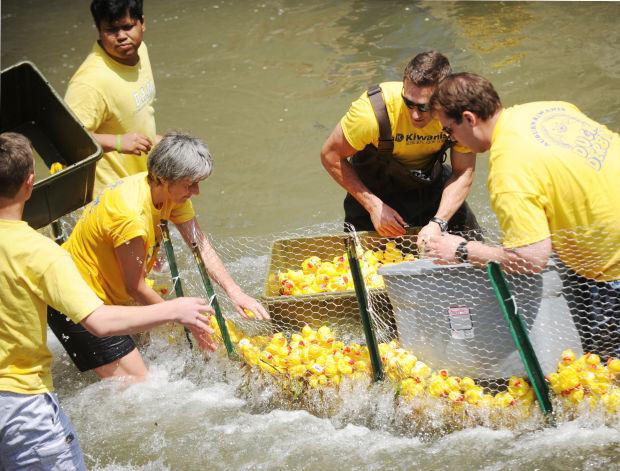 Duck Derby 2013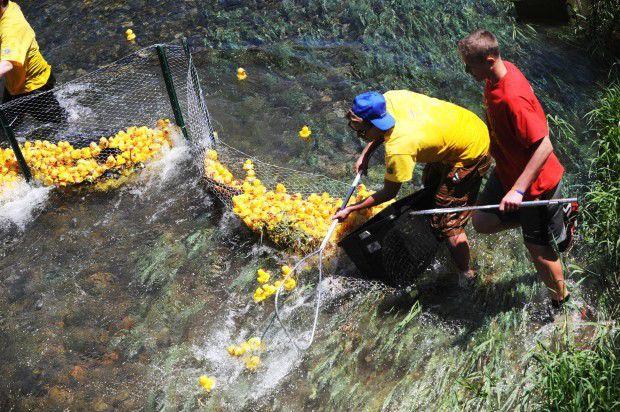 Duck Derby 2013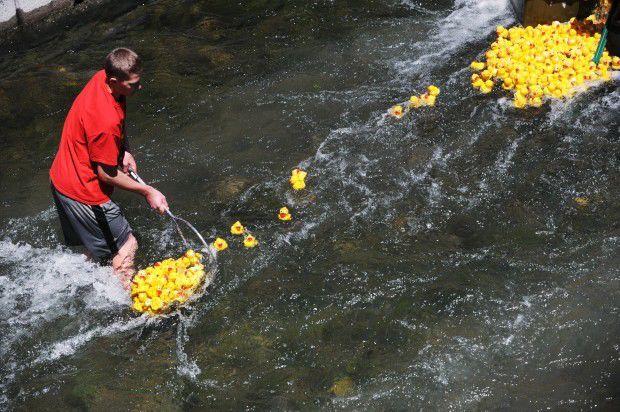 Duck Derby 2012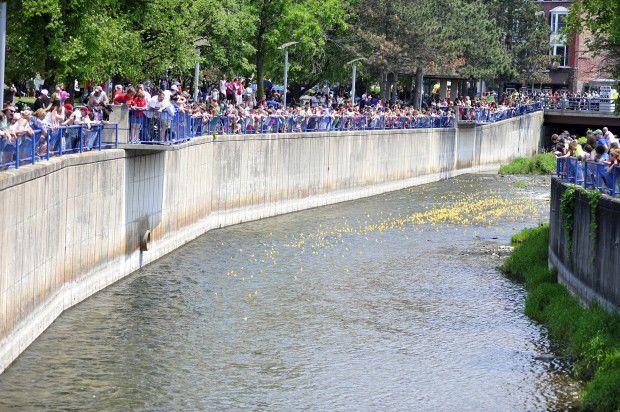 Duck Derby 2009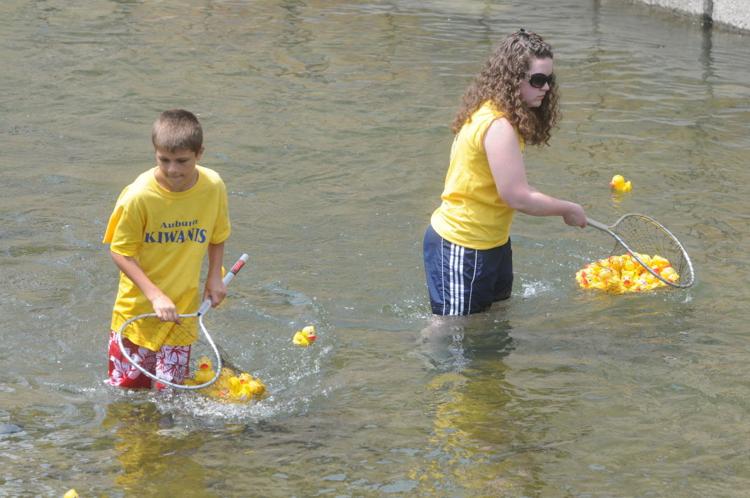 Duck Derby 2009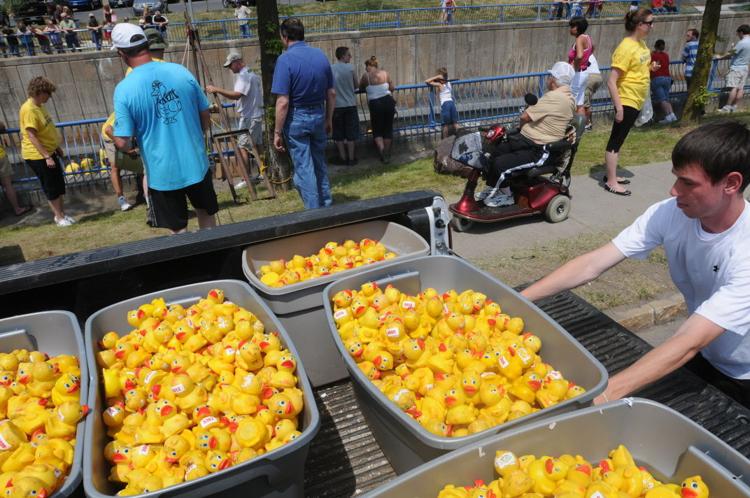 Duck Derby 2007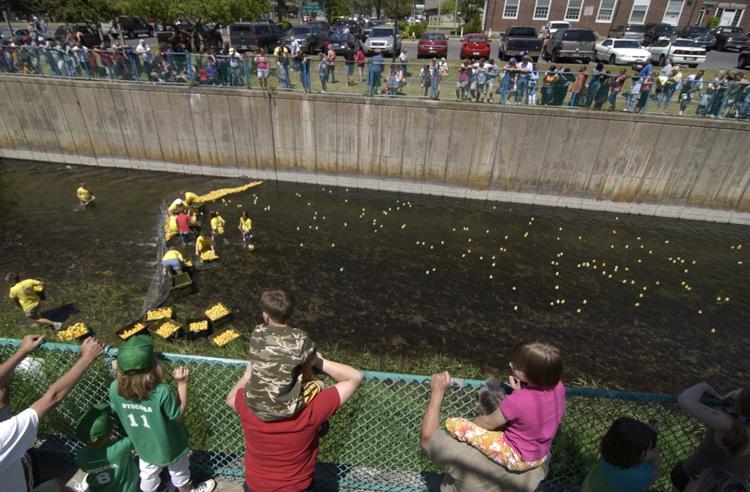 Duck Derby 2006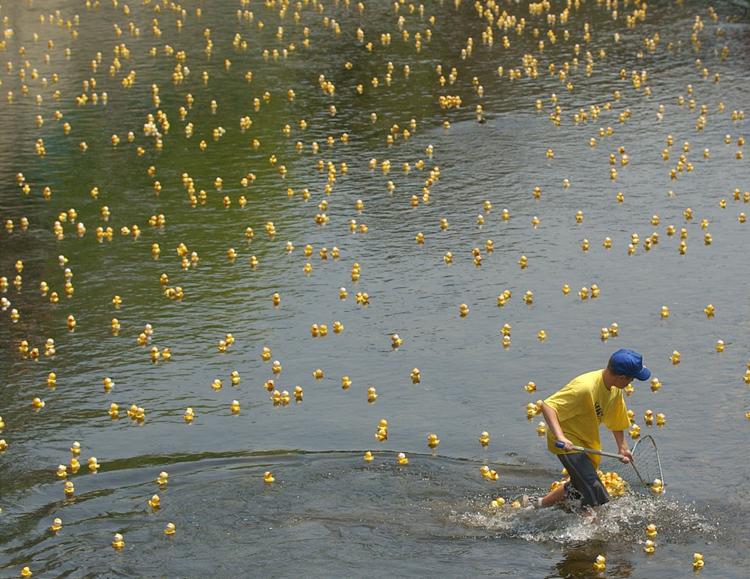 Duck Derby 2005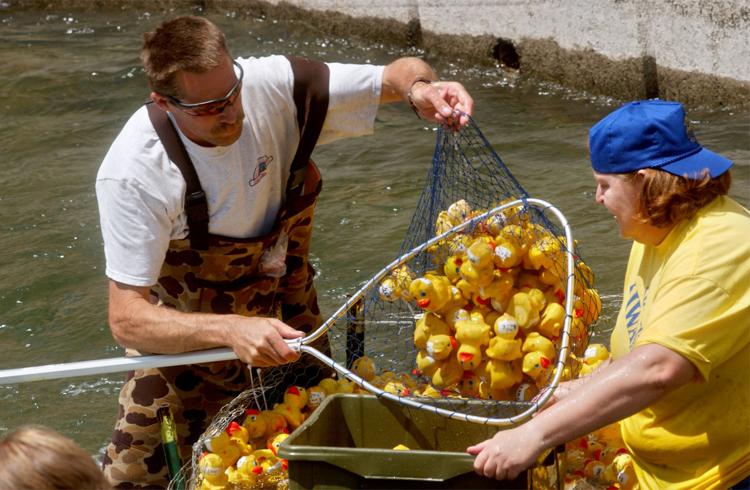 Duck Derby 2005