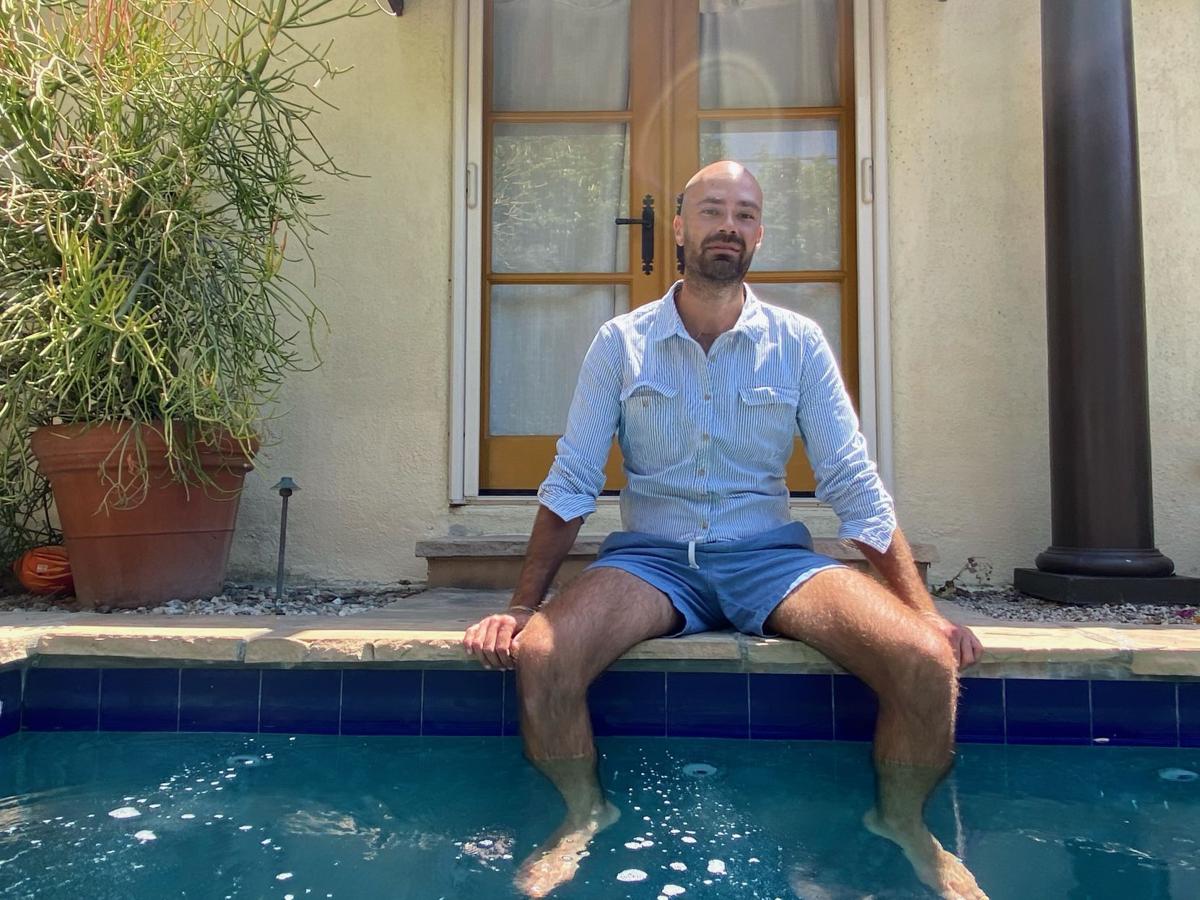 At this time six months ago, Zack Ford was writing campaign letters.
Now, the Skaneateles native is busier than ever writing screenplays. 
Ford, who ran for mayor of the village in March, moved to Beverly Hills about a month after losing the election to trustee Mary Sennett.
There, living in Hollywood for the first time in his life, Ford has focused on his screenwriting career — and it's never been busier. 
Among his projects is "Watcher," a horror movie about a woman who suspects she's being surveilled through the window of her new apartment in Bucharest by a serial killer called the Headhunter. The movie was filmed in Romania in the spring, and has been in postproduction for about six weeks, Ford told The Citizen during a phone interview July 9. It stars Maika Monroe ("It Follows"), Karl Glusman ("Nocturnal Animals") and Burn Gorman ("Enola Holmes"), is directed by Chloe Okuno and is co-produced by Image Nation Abu Dhabi and Spooky Pictures.
Ford detailed how he sold the spec (unsolicited) script for "Watcher" after years of effort in an essay in Script Magazine in February. 
"For several years I worked in a barbaric frenzy: writing new screenplays, calling, sending, waiting, fretting, failing to make a sale, and repeating it all over again," he wrote. "The occasional kind words I received from producers were crusts of bread and sips of water that kept me on my path. I was told to 'keep them coming.'"
Along with "Watcher," Ford has been hired to rewrite two horror screenplays for "major Hollywood producers," he said, declining further comment because there are details of the projects that have yet to be finalized. Ford also has an original screenplay about an insane chimpanzee that terrorizes a small town, "The Rage," that Gerardo Naranjo ("Miss Bala") is attached to direct.
A decade after graduating from New York University and selling his first screenplay shortly afterward, Skaneateles native Zack Ford said he fi…
The Skaneateles native believes he's taken his screenwriting career of 16 years to the next level in Hollywood, he told The Citizen, and indeed that's why he moved there. He flew out from central New York in April following his second COVID-19 vaccination shot, planning a few weeks of vacation while couch surfing at the homes of friends. Then, he ended up signing a lease. 
While the move wasn't planned, Ford said, he felt prepared for it. The son of filmmaker Lisa Ford, he credits one of his mother's screenplays with motivating him to follow her career path when he was 12 years old. After graduating from Skaneateles High School in 2001 he attended New York University, where he wrote and sold the screenplay for his first film, "Scar," in 2005. The pioneering 3D slasher film debuted at the Cannes Film Market and made the cover of horror magazine Fangoria. Ford's next feature, "Girls Night Out," was shot in Skaneateles on a budget of $25,000.
Ford continued working on the East Coast, veering into advertising and founding a production company, Barbaric Media. In hindsight, though, he had reached his artistic ceiling here.
"I grinded it out and got my chops in New York City for 16 years, and broke through there," he said. "And my decision to come to Los Angeles was predicated on that. It was the next step."
Screenplays aren't all that Ford is writing in Hollywood. He's also working on a memoir that will cover his mayoral campaign and activism in Skaneateles, such as his June 2020 effort to encourage the village to fly the LGBTQIA pride flag at its offices. Ford believes creative people can only benefit from becoming involved in their communities — but for him, there's more at stake than inspiration.
Citing "rampant corruption" in his hometown and overdevelopment "destroying" Skaneateles Lake, Ford said he plans on running for mayor of the village of Skaneateles again in 2025.
"Though I'm now living the life of a Hollywood screenwriter," he said, "I will never stop fighting for justice in my hometown of Skaneateles."