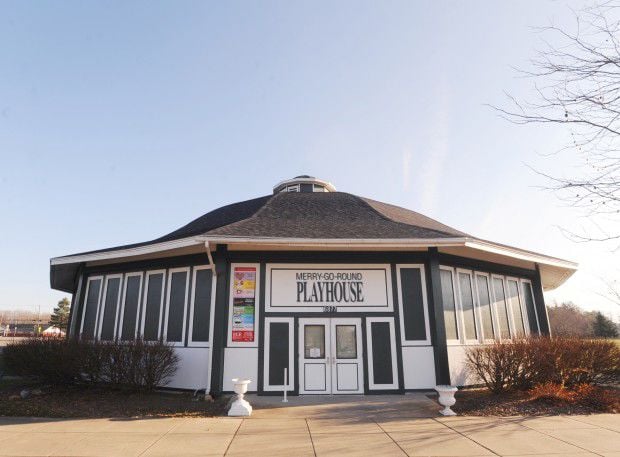 The Rev Theatre Co. is asking its audience to pick which shows are presented on the stage of the Merry-Go-Round Playhouse next season.
• "Footloose: The Musical"
The show will go on, somewhat, at the Merry-Go-Round Playhouse this summer.
• "Almost Heaven: John Denver's America"
• "Lerner & Loewe's Camelot"
• "Rodgers & Hammerstein's State Fair"
• "Barry Manilow's Copacabana: The Musical"
• "Catch Me If You Can: The Musical"
• "Joseph and the Amazing Technicolor Dreamcoat"
• "Little House on the Prairie: The Musical"
People can vote for 10 shows, as well as their first, second and third choices.
The winning four or five shows will be announced at "The Rev Concert: A Celebration of Art and Community."
The virtual event, which will also feature behind-the-scenes looks at the company and its Emerson Park playhouse, will take place later this summer.
"This season we have to be creative to make sure that we keep theater a part of your summer," said the company's producing artistic director, Brett Smock, in a video announcement of its 2020 plans. "Now more than ever, we need theater."
The concert will be followed by a virtual performance of the final show of The Rev's 2020 season, "Buddy: The Buddy Holly Story." The rest of the season was canceled due to the COVID-19 pandemic. But two of its shows, "Rocky" and "State Fair," are among the options for the 2021 season. Other options were collected from an audience survey last year.
Wilcox: My 10 favorite Merry-Go-Round Playhouse shows in 10 years
Last summer was my 10th reviewing musical theater at the Merry-Go-Round Playhouse. 
And after all those seasons of song and dance — and menopausal women, nearly nude men, very good dogs and creepy cats — I figured it'd be fun to look back on my favorite shows from the home of "Broadway in the Finger Lakes." So ahead of the 61st season at the Owasco playhouse, which opens June 5 with "Grease," here are the 10 best shows I've seen there in 10 years:
Stay up-to-date on what's happening
Receive the latest in local entertainment news in your inbox weekly!