Find Local Jobs. Get Hired.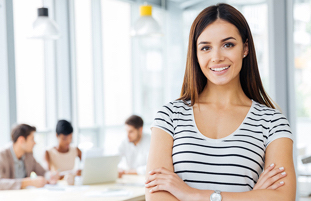 Find local jobs, receive personalized alerts and promote your profile.
Join our Talent Community
Construction workers in the No. 1 city make almost 45 percent more than the national average.
Just getting out of school and ready for your first job? Here's a look at the first-timer employment landscape.
While workers with associate's or bachelor's degrees do earn more on average, there are some relatively high-paying careers out there for people without a college degree.
Generally, the more education you have, the higher your pay will be down the road. But there are still high-paying jobs available to graduates who don't pursue grad school. 
These industries are growing at rates between two and thirteen times the national average.
Construction workers in the worst-paying location make almost half as much as the average.
Some jobs demand stress management as an integral skill. Others? Not so much. Based on data collected by O*NET, here's a look at the 30 least stressful occupations.
Looking for a new job? Browse through the newest job postings on http://auburnpub.com/jobs and find your next career.
Thinking of starting a business? Here's a look at which U.S. cities have the best conditions for a startup to succeed.