Find Local Jobs. Get Hired.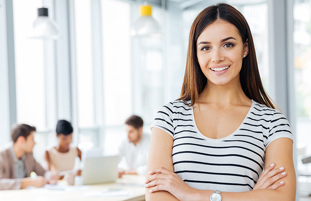 Find local jobs, receive personalized alerts and promote your profile.
Join our Talent Community
Say goodbye to those long nights trapped at your desk.
Looking for a new job? Browse through the newest job postings on http://auburnpub.com/jobs and find your next career.
For many people, finding a new or better job will be a top resolution for 2019
Military members perform vital missions while in the service. But some have had trouble finding work as they transition to civilian life. But companies in a variety of industries are reaching out to vets. Here are some major companies that have stepped up with veteran hiring programs.
For graduates at all levels, the personal-finance website WalletHub compiled a report on 2019's Best & Worst Entry-Level Jobs as well as accompanying videos.
Most people would give anything to do their jobs from home. But if you're not careful, that arrangement could take a serious toll on your mental and physical well-being.
If your stress level at work seems to be going nowhere but up, it's time to get ahead of the problem before it impacts not only your performance, but your personal life. Here are a few ways to start.
Americans outworking many of their foreign peers by hundreds of extra hours per year, the personal-finance website WalletHub today released its report on 2019's Hardest-Working Cities in America as well as accompanying videos.
You may not realize it, but certain behaviors on your part could drive your colleagues downright crazy. Here are a few ways you might be aggravating the daylights out of the poor souls who have no choice but to work alongside you.