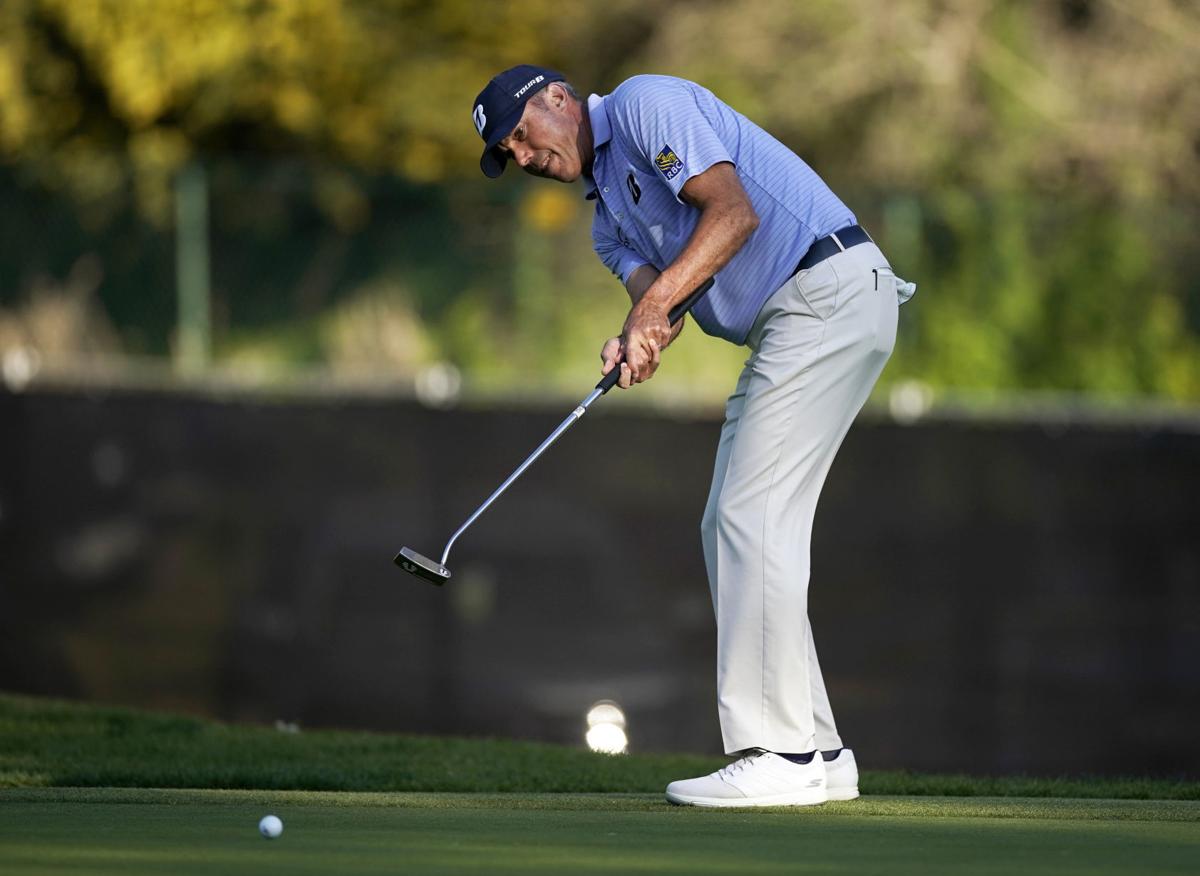 LOS ANGELES — Matt Kuchar made a mess of the easiest hole at Riviera. He couldn't find the fairway and felt he was on the defensive all afternoon Friday in the Genesis Invitational.
He was good enough with the short irons that Kuchar still managed a 2-under 69 and built a two-shot lead over Rory McIlroy and two others going into the weekend at Riviera.
"It definitely wasn't my best stuff today," Kuchar said. "Two under was an awfully good score for the way I drove it."
Tiger Woods happily would have taken a score like that. Instead, he made his bid for a first victory at Riviera and a record 83rd title on the PGA Tour a lot tougher. Two swings with a wedge wound up costing Woods three shots, and his 73 left him nine shots behind.
"I made some pretty bad mistakes out there," Woods said.
He can't afford any more, not with 44 players ahead of him, including past champions like Adam Scott and Dustin Johnson, and players who would desperately like to add their name to the list of winners at this historic club.
McIlroy, in his return to No. 1 in the world, handled the par 5s and kept mistakes to a minimum in his round of 67, which puts him in the final group Saturday with Kuchar and Harold Varner III, who had a 68 in the morning.
Kuchar was at 9-under 135. He began with a bogey on the par-5 opening hole, one of only two players in the 121-man field to not make par or better. Kuchar went long of the green, took two chips to get on the green and missed a 15-foot par putt.
"You feel like you've already given up two shots on the day. Never a fun way to start," Kuchar said. "But knowing there's 17 holes to go, there's still room to figure it out."
Wyndham Clark had a 68 and joined McIlroy and Varner in the group two shots behind.
Woods didn't have to search long to figure out his errors.
He started well enough with a smart choice to hit iron on the reachable par-4 10th because of the back right pin position, a wedge into about 12 feet and a birdie. And he was never in too much trouble. The 15th hole did not appear to present any problems, especially after Woods crushed a 335-yard drive to the middle of the fairway.
He hung his head immediately after a chunked pitching wedge that plugged into the bunker short of the green, leaving no shot to a front pin. He blasted that through the green, chipped back to 7 feet and missed putt for double bogey.
"I just hit it fat," he said. "Honestly, I was just trying to cut a little wedge in there and get it up in the air."
After two birdies on the par 5s around the turn — Nos. 17 and 1 — Woods gave away another shot with sand wedge from light rough into the front bunker on No. 3 for bogey. He bogeyed the par-3 fourth, and then he three-putted from about 50 feet up the slope on the par-3 sixth.
Be the first to know
Get local news delivered to your inbox!