Q: Tim, I read a previous column of yours in which you talked about repairing a shallow depression in a concrete surface using sand and Portla…
Q: My stepfather bought a house in Miami in 1999 and he included my mom on the title of the property at that time. It's not clear to me exactl…
Need a lot of room? See the biggest homes money can buy currently on the market.
The U.S. solar industry has grown significantly in the last decade as solar power has become more affordable, efficient, and accessible. Not s…
WESTPORT, Conn. (AP) — Christian Siriano, who turned his atelier into a mask-making machine, took to his Connecticut backyard Thursday for a c…
Spending time in nature is one of the best activities you can do with your pet, as it's something you'll both truly enjoy. Scenic, sincerely, …
Matthew House in Auburn has welcomed Terri Ryan Culver, of Union Springs, to its board of directors. She was inducted for a three-year term la…
Autumn is just around the corner. Here's a variety — think soup, stuffed squash and pumpkin lasagna — of fall favorites to try even if it's te…
Something fishy happened this summer. Instead of the typical perfectly grilled chicken or juicy grilled steaks, Americans were searching for s…
Vegan diets are still relatively rare but are becoming more common. They can absolutely be healthy. It's important to get educated before you begin.
Few meals are more versatile than brisket. It can be served as a weeknight dinner meal, on game days, holidays and more.
Starbucks is finally ditching straws and ushering in its long-awaited "sippy cup" lids for iced beverages.
Believe it or not, the crisp fall season is right around the corner and before its arrival you'll want to have plenty of recipes locked and loaded.
Q: Tim, I read a previous column of yours in which you talked about repairing a shallow depression in a concrete surface using sand and Portla…
Q: My stepfather bought a house in Miami in 1999 and he included my mom on the title of the property at that time. It's not clear to me exactl…
Need a lot of room? See the biggest homes money can buy currently on the market.
Reader comment: You recently answered a question about a home seller paying the commission to an agent for a "pocket listing." You bypass the …
Looking for a good deal? Check out these affordable, inexpensive homes to buy in the Auburn area.
The COVID-19 pandemic has touched all phases of the homebuying journey. Today's first-time home buyers find themselves flailing in cross-curre…
The COVID-19 pandemic has touched all phases of the homebuying journey. Today's first-time home buyers find themselves flailing in cross-curre…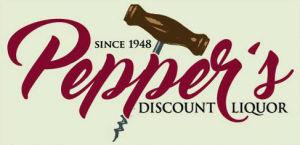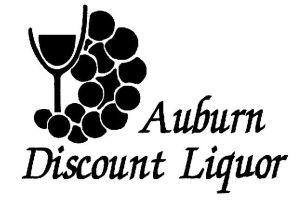 Auburn Discount Liquor & Wine