Every Friday, The Citizen features a pet available for adoption from the Finger Lakes SPCA of Central New York. This week, we spotlight Topanga.
Today's look back at local history as captured in the pages of The Citizen:
RENO, Nev. (AP) — While money may not be welcome in the economy of Black Rock City, money is necessary to create the city.
Need a lot of room? See the biggest homes money can buy currently on the market.
WENTZVILLE, Mo. (AP) — When her husband died in a car accident, Karen Krienke, 65, found herself unexpectedly alone. Her home in Wentzville — …
NEW YORK (AP) — Rep. Ayanna Pressley, whose hair twists have been an inspiration to young girls and part of her personal identity and politica…
Use our resources to help your student find their perfect college.
On Jan. 17, 1920, one hundred years ago, America officially went dry.
A fluffy baked potato is a glorious thing, but too often you slice into the potato and it is shiny and waxy, not light and creamy in texture.
Food manufacturers often use terms that make products sound healthier than they are. Don't be fooled.
Plenty of foods can help improve your cholesterol ratio and promote good heart health overall. Here's a look at what you definitely want to be…
Here are a few great gadgets, both low- and high-tech, that deserve a spot in your kitchen because they work hard and smart.
Girl Scout Cookie season is already starting in some parts of the country. Here's what's new this year.
Need a lot of room? See the biggest homes money can buy currently on the market.
Looking for a good deal? Check out these affordable, inexpensive homes to buy in the Auburn area.
With countless products now available labeled as "eco-friendly," "safe for the environment" or "organic," it's hard to know which ones are act…
Find the newest listings on the real estate market in the Auburn Area.
From modern mansions to extravagant cabins in the woods, these residences are currently the priciest on the market.
From simply asking for discounts to comparing prices on auto insurance to going to early birds, these 20 tightwad tricks will help you bank mo…
Expect to see a lot of native plants, dwarf hybrids and wildlife-friendly landscapes gardens this year.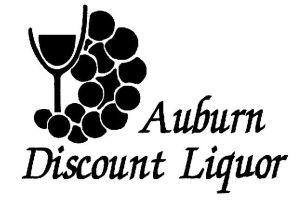 Auburn Discount Liquor & Wine