Broadry, National Lifestyle Desk In this week's Q&A, Brad Wilson from Brad's Deals answers questions about the weighted blanket trends and…
This is how a student loan deferral will affect your credit. Pennygem's Natasha Abellard has the story.
Previously I discussed how cover crops are grown for the protection and enrichment of the soil, and are one of several management practices th…
BOSTON (AP) — Distance running, traditionally one of the world's most genteel sports, has been roiled by an ugly mid-pandemic squabble over wh…
Auburn florist Carmen Cosentino's weekly column focuses on Flowers, Plants and Things.
By implementing these small changes, you might just find the strength to overcome your pandemic burnout. Buzz60's Chloe Hurst has the story!
While many people used the pandemic as an opportunity to rethink their jobs or careers, there are those who are choosing to stay in their curr…
The trick to a healthy late-night snack is to choose one that's filling enough to satisfy, but light enough to prevent a calorie surplus. Here…
Ever wanted food from your favorite restaurant without actually having to go there? This week's recipe roundup features five easy copycats of …
If you're among those followers who want to sacrifice meat on Fridays but don't particularly like seafood, consider these seven meat-free recipes.
While you can always head to your favorite cafe to partake in this particular soup, with this copycat Panera Bread recipe you can have bowls a…
Is a shot of tequila actually good for you? And what's the deal with the worm? To celebrate National Tequila Day, a food historian explores so…
This week's recipe roundup features the easy, quick and versatile sheet pan dinner. Here are five to check out — ranging from pizza to chicken…
The Big Day is sponsored by Greater Syracuse Association of Realtors Cayuga County Chapter in Auburn, New York.
Q: You co-authored an article a few years back about a homeowner that faced a seller that hid defects in their home. In the article it mention…
Looking for a good deal? Check out these affordable, inexpensive homes to buy in the Auburn area.
We're here to break down what household surfaces and items actually need cleaning every day and what can wait for another day. Buzz60's Chloe …
Shopping for their first home in New Jersey, Alyse Storzieri and her boyfriend Robert Engel faced a tough market. So when they found a house t…
Shopping for their first home in New Jersey, Alyse Storzieri and her boyfriend Robert Engel faced a tough market. So when they found a house t…
Check out which musician's massive 16,989-square-foot home is available for purchase and which actor's eight-bedroom Beverly Hills home is on …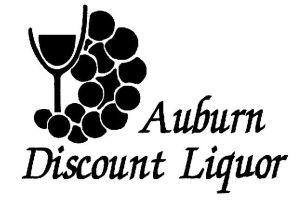 Auburn Discount Liquor & Wine