AUBURN — Sometime after Andrew Simkin bought the Phoenix Building in May 2012, he wandered into its bank vault. It hadn't been used in decades. The Auburn Savings Bank, which opened in the stately Second Empire-style building in 1871, had served its last customer by 1990. So Simkin didn't expect to see much in the dormant steel and concrete structure.
The vault had several compartments inside, Simkin said Thursday in his office on the building's fourth floor. One of the compartments was locked. But, using a large wrench, he was able to open it. As he did, his eyes were drawn to light gleaming off the surface of several small metallic discs. "Woah!" he thought. As Simkin stepped closer, however, he realized those discs were merely the lock mechanisms for the vault's other compartments. They were not, as he briefly hoped, the long forgotten gold he sometimes jokes about finding in the former bank.
But Simkin and his wife, Bess, didn't buy the Phoenix Building for treasure. On the contrary, they want it to remain one. So they've been investing in the downtown centerpiece — most recently by having the cornice on its north and west sides painted taupe and auburn, and its window frames painted the latter. The colors match those of its clock tower, which was renovated in 2017. 
Like all the work the Simkins have done on the building, the paint job is being funded by them. They originally sought $120,000 through Auburn's $10 million Downtown Revitalization Initiative grant, and made it to the city's final list of 19 qualifying projects, but withdrew their request after that list was submitted to the state for approval in March, Andrew said. That's because Paul Barron, a painter who's done work on the building's interior, offered to start the project this spring. And the Simkins preferred doing it now privately to waiting at least a year for the grant money.
The painting, which requires scaffolding over the South Street sidewalk and use of a hydraulic lift, is underway. The $120,000 would have covered both that and some caulking and sealing of the granite façade that was applied to the Phoenix Building's first floor sometime in the late '60s, Simkin said. Meanwhile, he continues doing much of the work inside himself.
The building has 35-40 rooms — the number is fluid because some can be divided or combined depending on a tenant's needs — and Simkin has been renovating them steadily. Common jobs include removing carpet and drop ceilings, exposing hardwood floors and high clearances. He's also uncovered some columns and skylights on the fourth floor, which was added in 1905. Simkin believes that historic character, including the wide, quiet hallways, make the building appealing to tenants. So does the way it welcomes natural light, a necessity when it was designed by architect Horatio Nelson White. And Simkin's efforts to preserve that character haven't gone unappreciated: In 2014, he won an Award for Building Rehabilitation from the city's Historic Resources Review Board. 
"The building does have kind of a good vibe," Simkin said. "People appreciate it. People who've spent time here, and Auburn residents, even if they've never set foot inside, tend to appreciate it."
Simkin grew up in Seattle. After 25 years as a consul general in the U.S. Foreign Service, including a combined 15 years spent working in Spain, Kuwait, India and elsewhere overseas, he and Bess looked to retire in the Cayuga County area. His grandfather lived in Poplar Ridge, so he still has plenty of family in the area, including a sister who teaches at Ithaca College. The family also has a residence on Cayuga Lake. And the Simkins simply love the area, Andrew said. His and Bess' children, meanwhile, live in Maine, Maryland and North Carolina.
Though he was retiring from the Foreign Service, Simkin began studying for the state bar exam upon moving to New York. That's when he learned about the Phoenix Building. Wanting to put their savings toward real property rather than the stock market or other volatile investments, the Simkins bought the building from previous owners Dean/Conroy LLC for $329,000, according to Cayuga County records. Beforehand, Andrew's property management and real estate experience was limited to some handiwork and maintenance. But it was just "a great building," he said.
Simkin practices a light caseload of real estate law from his office. He also volunteers with some area nonprofits, including the Howland Stone Store Museum as it restores Opendore, the Isabel Howland home in Sherwood. Otherwise, Simkin has kept busy working on his building. In addition to renovating rooms, he's redone bathrooms, replaced the roof above the Auburn Document Centre on the Genesee Street side of the ground floor, and opened the Havana Room, a rentable space for special occasions with room for about 100 people, on the South Street side.
The building was close to full when the Simkins bought it. Today, though, its list of tenants is even more diverse, spanning lawyers, accountants, counselors, a massage therapist, an acupuncturist, music and art studios, and more. Among its newest tenants is RAD Coworks, a modern work and networking space opened in April by Brian Redfield of Totum Design Co. and Sign Dept. Among its oldest is Connie Daloia, of United Marketing, who's had an office there since 2003. And under Simkin's ownership, Daloia said, the building has been noticeably different.
"There's more of a cohesiveness with the people now," he said. "Things are taken care of on the spot. And it's fun to see some of the old architecture restored."
Many tenants also feel a responsibility to the building, Daloia said. They're quick to alert Simkin about any issues they notice, and Daloia personally checks to make sure it's locked when he leaves at night. He also maintains an aquarium outside his office, which serves as an informal waiting area for patients and customers of neighboring tenants.
As the Simkins continue working on their building inside and out, stewarding one of Auburn's treasures, Andrew hopes that same feeling extends to the community as well.
"I just want it to continue to be well-used and appreciated," he said. "I enjoy coming here and spending my days here. And I expect to keep coming here as long as I can."
Gallery: Inside the Phoenix Building in Auburn
Phoenix Building 1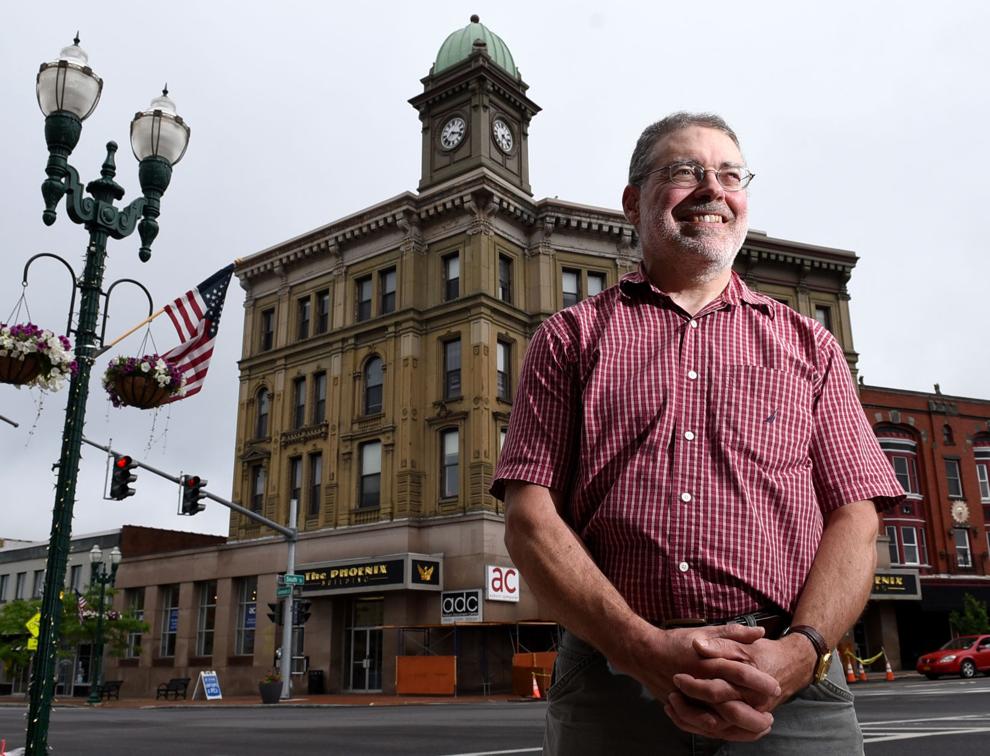 Phoenix Building 2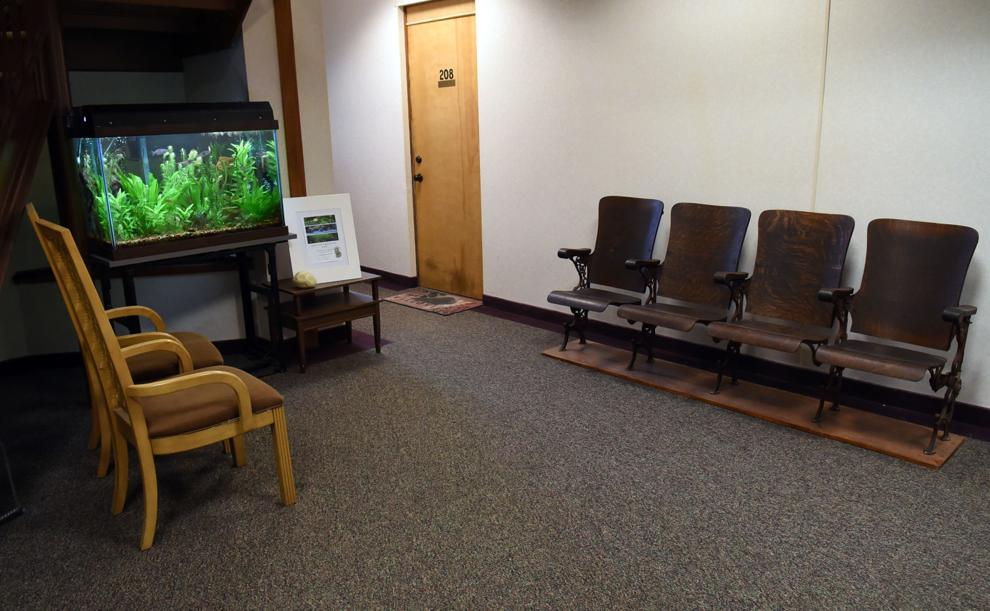 Phoenix Building 3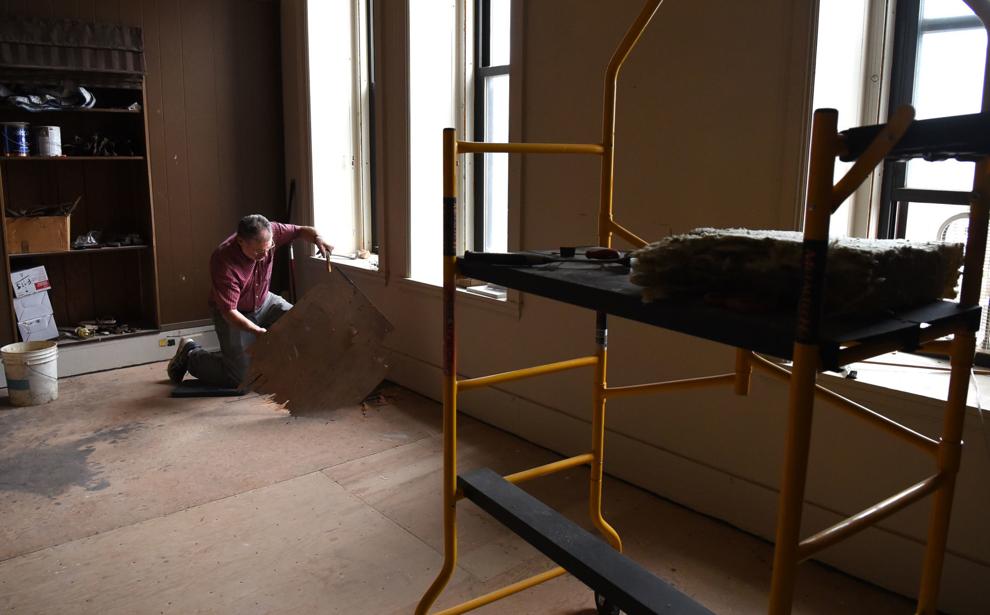 Phoenix Building 4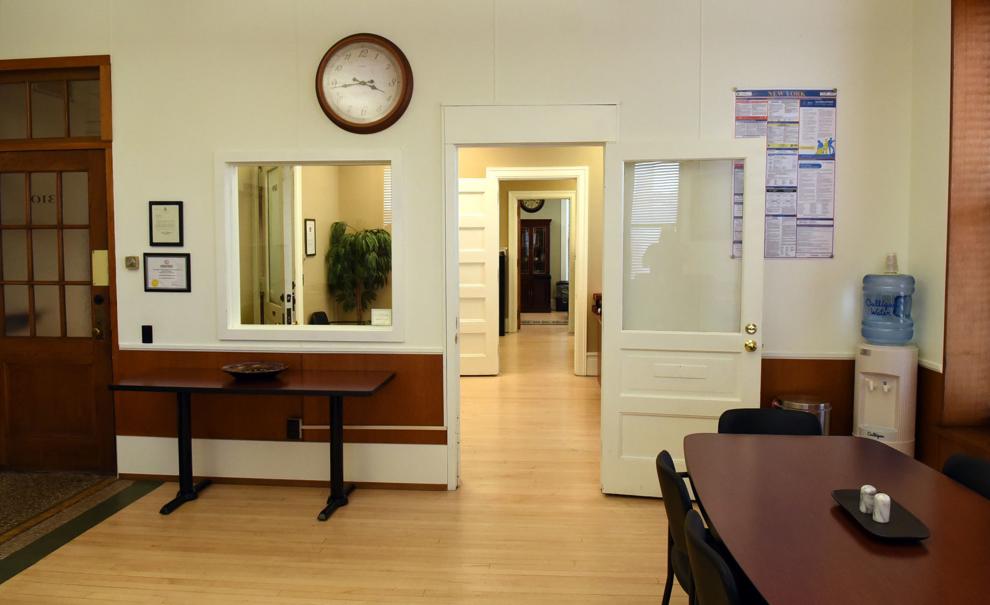 Phoenix Building 5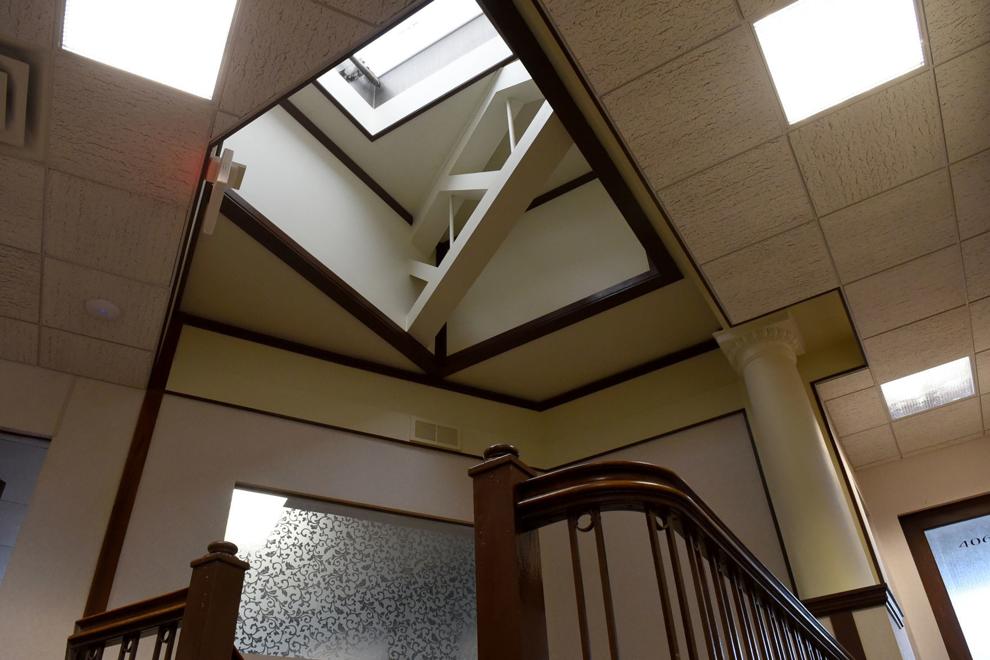 Phoenix Building 6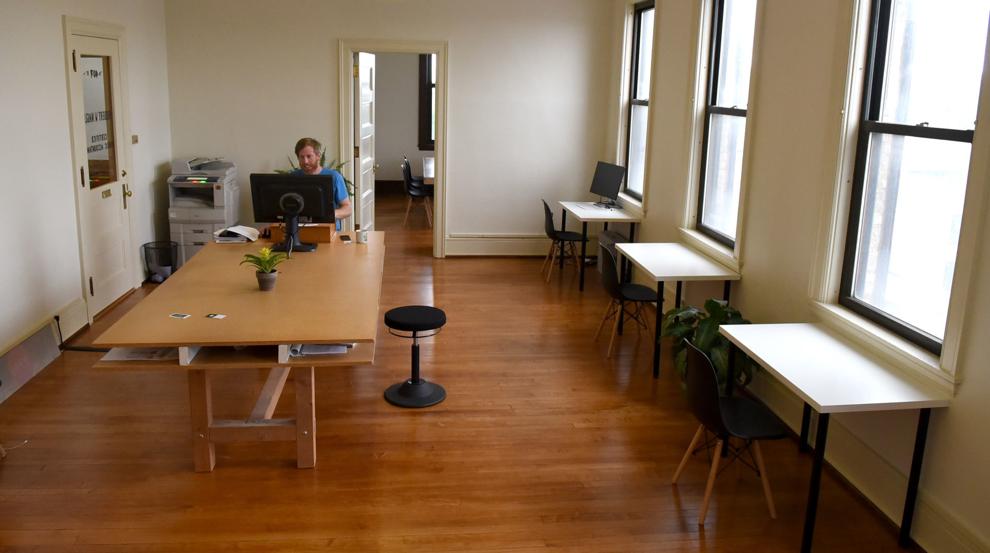 Phoenix Building 7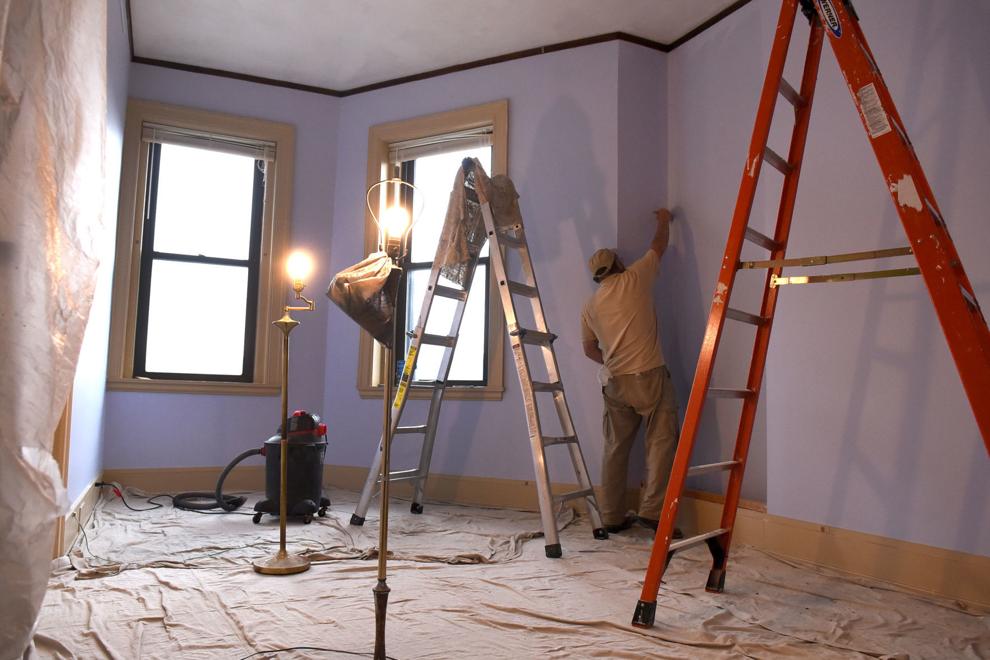 Phoenix Building 8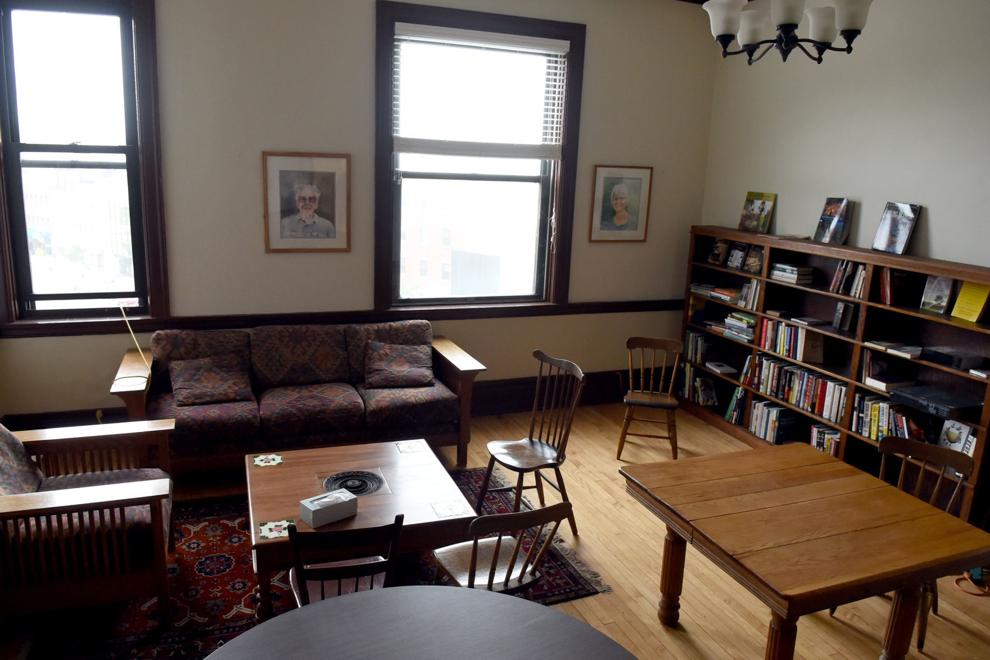 Phoenix Building 9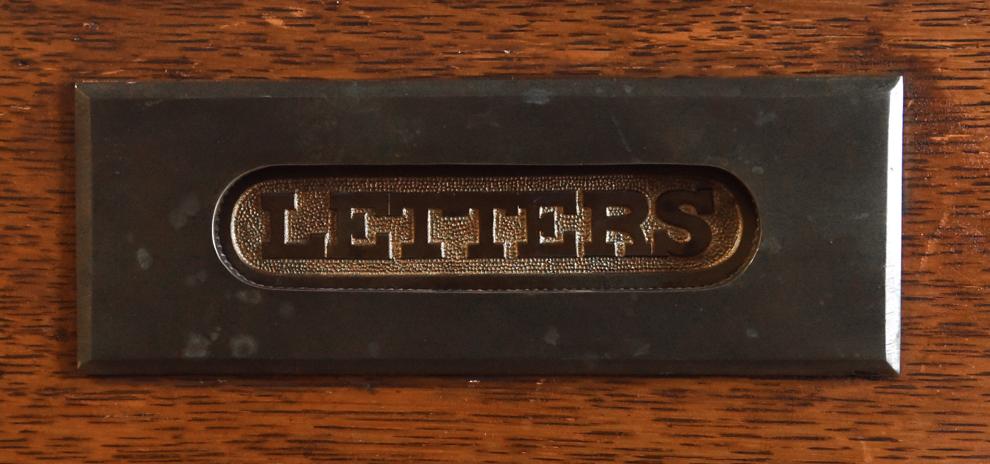 Phoenix Building 10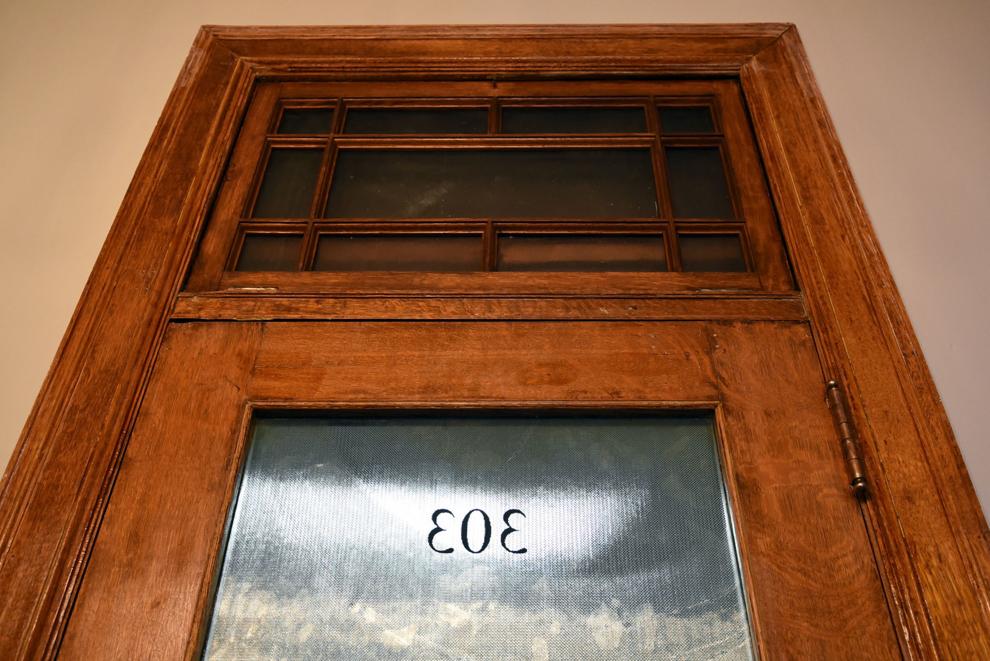 Phoenix Building 11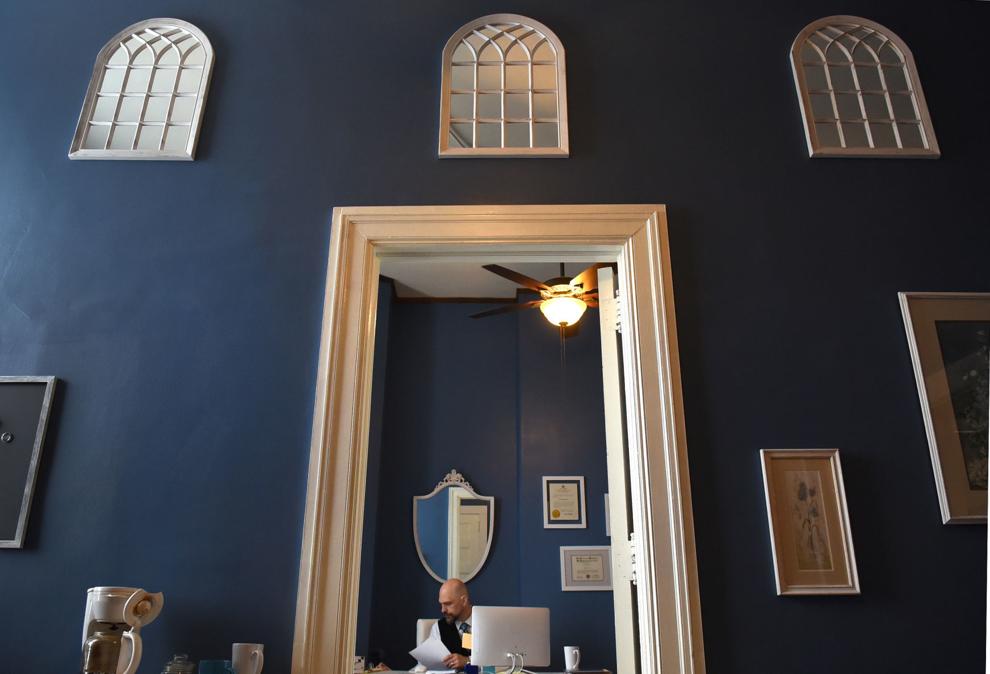 Phoenix Building 12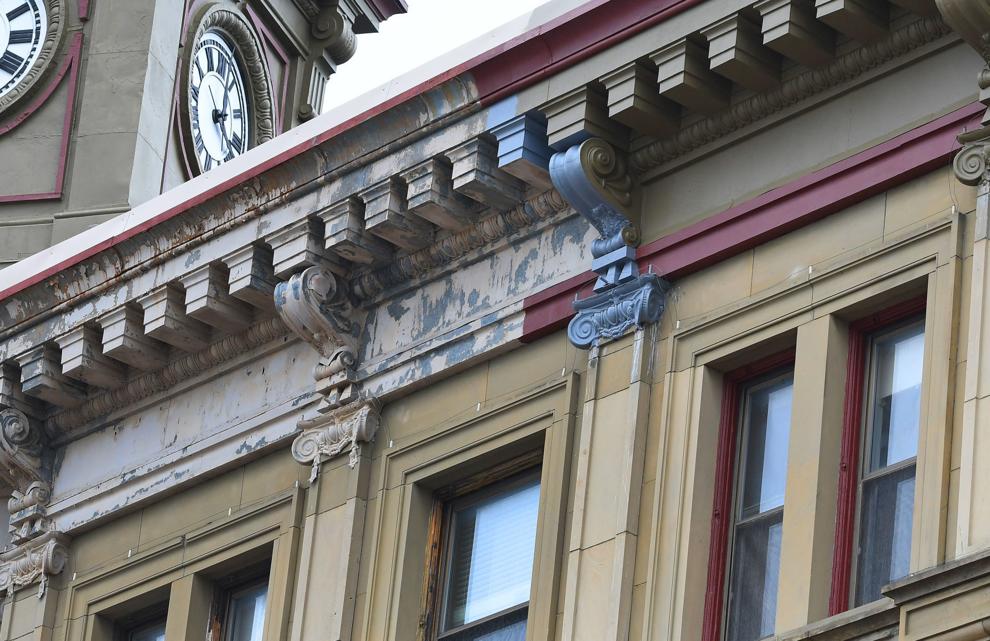 Phoenix Building 13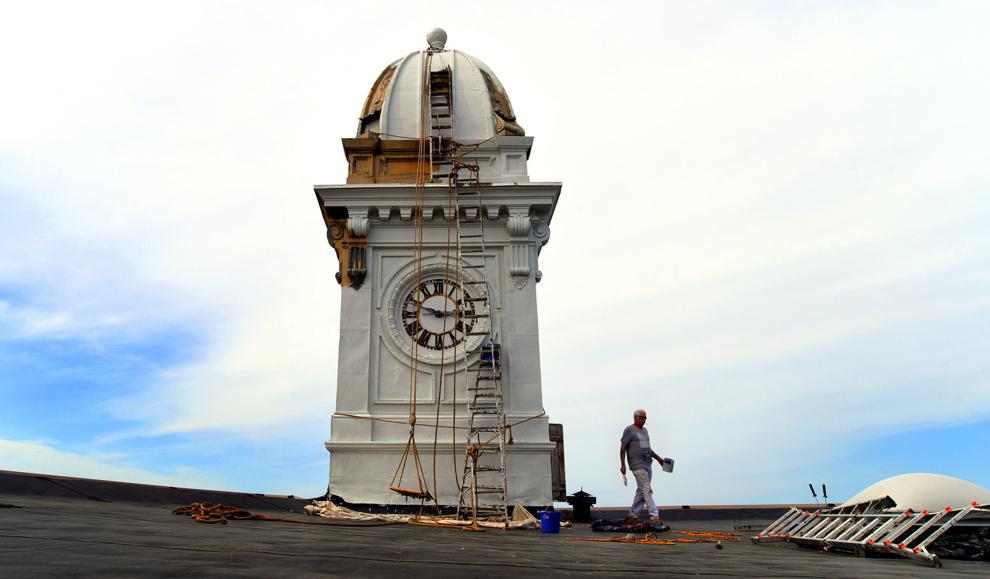 Phoenix Building 14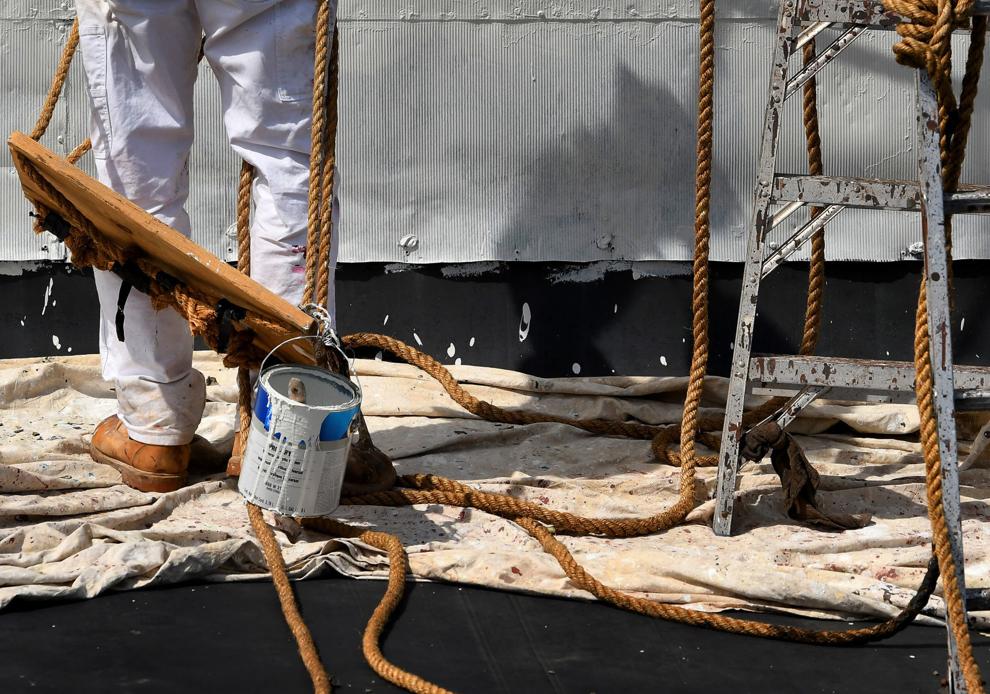 Phoenix Building 15