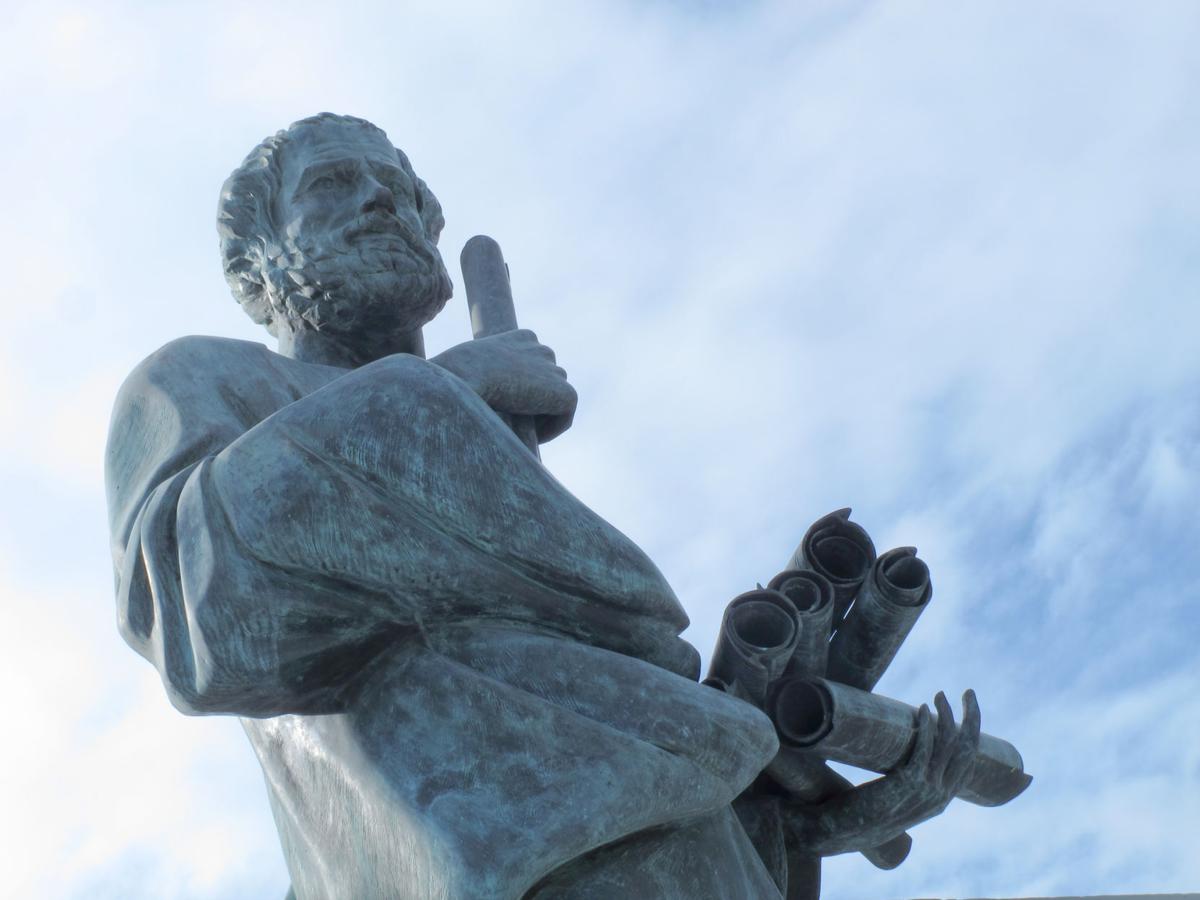 What if all children had the opportunity to be classically educated? It's difficult to appreciate the possibilities this type of education presents to a young mind unless you have an understanding of classical education and the liberal arts. For most people, old-fashioned or traditional come to mind, which of course begs the question: why? What is the relevance now? In the age of the internet, why would we want to root ourselves in the past? Isn't newer always better? What can young people possibly learn from old books?
There is an expression, "tried and found true." Classical education has a 2,500-year-old history in the West. It began in ancient Greece and was adopted by the Romans. After the fall of the Romans, it lost some traction, but slowly made its recovery during the Middle Ages, and was again brought to perfection in the Italian Renaissance. Along with so many, it made the voyage to America. Washington has often been compared to the Roman patriot Cincinnatus. Lincoln is one of our greatest witnesses of the value of classical education. Its importance in the history of the West cannot be understated. Steve Jobs repeatedly said that he sought to make Apple the intersection of liberal arts and technology.
Classical education separates itself from modern progressive education for four primary reasons:
Classical education values knowledge for its own sake as well as its concrete application. We are humans. Our interaction requires us to use what we know in the pursuit of life, liberty and happiness. K-12 education has so much more to offer than the limits of vocational training, training that is meant to follow this foundation. Classical education includes a strong emphasis on language, literacy, writing and mastery of the English language. The reading material is the great books in literature that have withstood the test of time and the primary documents throughout the history of our world and our great country. It sees mathematics as a central component of the arts and sciences. Numeracy and an early understanding of the language of mathematics are essential.
Classical education upholds the highest standards of correctness, logic and beauty. The greatest of minds, the complexity of human nature, the most remarkable human events are all brought to life in the classroom. We learn from the top shelf. Mediocre is not an option. It uses a content-rich, traditional curriculum, including the use of classical books and art. Study concentrates itself in the core academic disciplines of history, literature, mathematics and science, while still valuing and appreciating the visual and performing arts.
A group of central New York residents want to offer a public charter school that would serve as an alternative to public schools without the f…
Classical education demands moral virtue for its teachers and its students. Education is a moral enterprise. Students wear uniforms. All schools must maintain order and decorum for learning to take place. Socratic teaching is used by kind-hearted, virtuous teachers who are subject matter experts. Mastery of the core academic curriculums requires instructions from masters of their content areas. To ensure this, teachers need to be classically educated themselves, be seasoned from a classically teaching school, or be open and willing to put down what they have come to know through state curriculums and methods and learn an entirely different approach to education.
Classical education prepares human beings to assume their places as responsible citizens in the political order. Aristotle defined man as "by nature an animal intended to live in a polis." The knowledge this necessitates for our country can only be gained by a thorough study of American history and government. It is meant to pass on the best which has been thought and said throughout time.
At the center of classical education are standards of teaching excellence, curriculum and discipline. It takes stock in the "tried and true," rather than in the latest fads found in our current nation's schools. Classical education knows career and college readiness are merely byproducts of education and not the totality. The goal is virtuous young adults who do not live with historical or cultural amnesia, but instead are immersed in the legacy they inherited, and are therefore much more likely to value it. They are gifted with a sense of who they are in the context of human history. Classical education aims for students to know the story of our country, and to read and write with facility. It believes that young graduates who are able to use their knowledge of the past to make good decisions in the present and plan wisely for the future will be in high demand. These are the puzzle pieces to the building of a beautiful landscape and a flourishing country.
Maureen Angotti is a member of the board of Finger Lakes Classical Academy, a charter school organizers hope to open in the Cayuga County area in 2022. For more information, visit fingerlakesclassicalacademy.com.