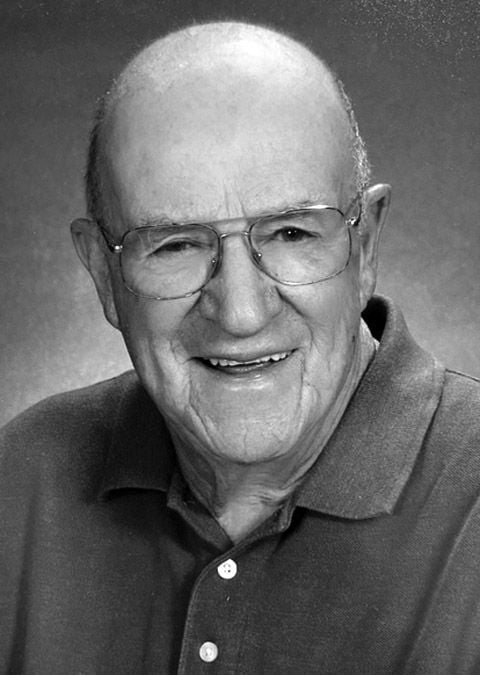 Oct. 1, 1927 - Jan. 8, 2021
AUBURN - David J. Hawelka, 93, the loving husband of Anna Tarala Hawelka of Schwartz Towers, Auburn, died Friday, January 8, 2021 in Auburn Community Hospital. Born October 1, 1927 in Auburn, the son of the late Frank and Elizabeth Nelian Hawelka, David retired following 35 years with Nolan's Sporting Goods. A communicant of St. Mary's Church, he enjoyed skiing, golf, traveling and spending winters in Florida. David was a life member of both the Utopia Club and the Knights of Columbus and loved the Monday night crew of friends at the Knights of Columbus.
Both he and his wife were avid Yankee and Notre Dame fans. David cherished the time spent with his wife, children, grandchildren and great grandchildren and often would tell the grandchildren "don't take any wooden nickels."
In addition to his wife, Anna, David is survived by his children Marianne Raymond (Varm), Thomas Hawelka, Suzanne Crowley, Teresa Chandler (Jeff), Beth Horbal (Greg), Margaret Sherman (Mitchell), Carol Hlywa (Dan) and David Tarala (Mali); grandchildren Keith Raymond, Hilary Crowley, Dan and Joe Cerro, Patrick and Christopher Chandler, Jason and Justin Horbal, Alex Sherman Stevens, Jacob and Lucas Sherman, Kyle and Kaitlin Hlywa and Andy and Carleigh Tarala; great grandchildren Evelyn and Marion Raymond, Anthony and Sophia Crowley, Dominick and Nicolas Cerro, Addison, Ava, Jaynie and Max Horbal, Grace Stevens and Lillian Tarala.
In addtion to his parents, David was predeceased by his first wife, Marjorie McGrain Hawelka; and two sons, David, Jr. and Kevin.
A memorial Mass in St. Mary's Church will be held at a later date to be announced. Burial will be in St. Joseph's Cemetery. Arrangements are with White Chapel Funeral Home, 197 South Street, Auburn.
Contributions may be made in memory of David to the Auburn Permanent Fireman's Benevolent Association, 23 Market St., Auburn, NY 13021.