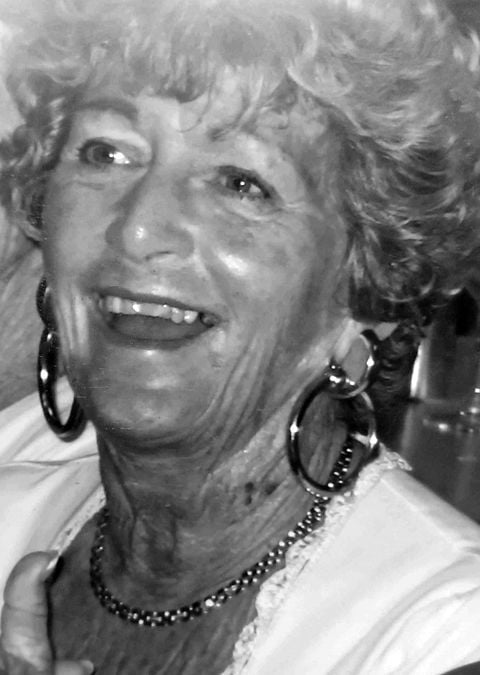 Francine (O'Connor) Bouley
AUBURN - Francine (O'Connor) Bouley passed away peacefully on April, 30, 2021 surrounded by the warmth of her loving family and the serenity of her lakeside home.
Born on the family farm on Bluefield Road to Paul and Dorothy O'Connor, Francine spent her entire life in the Auburn Area.
She married the love her life, C. Alan Bouley, and together they raised six children, Chris Anne Shutter-Moran, Mary Ellen Moochler (Barry), Charles A. Bouley, Jr. (Jessica), Cynthia Bouley-Dempsey, Timothy P. Bouley and Daniel D. Bouley. In addition, Fran adored her 18 grandchildren and 15 great-grandchildren. While her children and family were her priority, her times spent with her friends at Lake Ave., Fire Lane 4, Juno Beach, Martin Point, on the golf course, tennis court, or card table were priceless.
Her door was always open and her generosity endless. Fran's support of her family, friends and the community was unconditional. Whether it was leading boy and girl scout troops, giving ski and boating lessons, dancing in Palpitations or just offering a shoulder to lean on, Fran was there. She was blessed with a flair for entertaining and treasured every moment spent with all the special people in her life, and if you didn't know the words to any classic song, she was always there to remind you.
Francine is predeceased by her infant son William, her parents and in-laws, William and Zella Bouley, her brother, Paul O'Connor and his wife, Eileen, and her brothers-in-law William E. and Terrance J. Bouley.
The family would like to acknowledge and thank her caregivers Dianna Pratt, The Skaneateles Group and Hospice for their loving care and support. May her Christian Faith continue on.
A mass of Christian burial will be held at 12 p.m. on Tuesday, May 4, 2021 at St. Mary's Church on Clark St, in Auburn, NY. Family will receive friends form 10-11:45 a.m. at the church prior to the Mass. In lieu of flowers, contributions may be made to the Owasco Fire Department, The Mathew House, The Juvenile Diabetes Association or a Charity of your choice. Arrangements by Pettigrass Funeral Home.