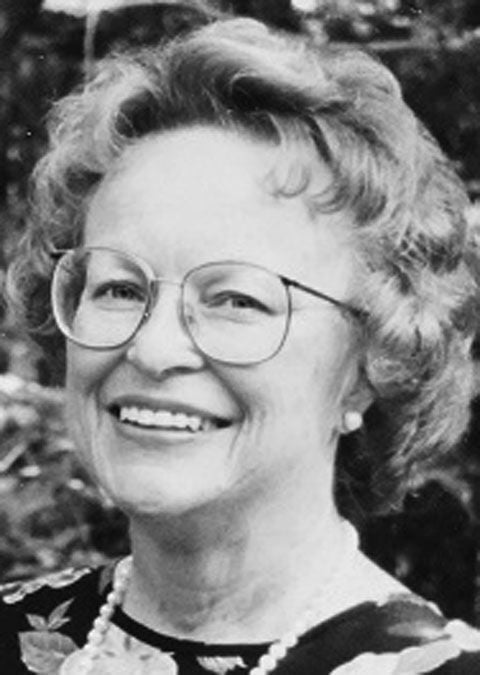 Sept. 12, 1937 - Feb. 17, 2021
NEWBURGH -— Janice "Jan" B. Sanders, 83, of Newburgh, NY, passed away peacefully Feb. 17, 2021, in the Memory Care unit at Braemar Living in Middletown, NY after many years of living with Alzheimer's Disease.
She was born in Auburn, the oldest of three daughters, to Coral "Jim" and Florence (Cottet) Bennett on Sept. 12, 1937.
She graduated from Union Springs High School in 1955 and SUNY Albany in 1959, with a BS in Teaching. She returned to SUNY Albany and earned her MS in Business Education in 1972.
She married Lowell D. Sanders on June 20, 1959 in Auburn. They had three children, Sherry, Donald, and Julie.
Janice taught for 25 years at Wallkill Senior High School and was the business department chair person for many years. She gained great satisfaction in teaching her students the skills they needed to be successful in a business environment.
Janice attended and sang in the choir of the Gardnertown United Methodist Church, New York for 25 years. The family would like to thank the choir director, Carolyn Topliff, for supporting Janice's continued involvement in the choir, even as Alzheimer's symptoms became more pronounced.
She enjoyed spending time with her family, especially her granddaughters. She also enjoyed travelling, birdwatching or "birding," gardening, sewing, completing intricate counted cross-stitch, and yearly camping trips to Rocky Neck State Park in Niantic, CT.
She is survived by her husband of more than 61 years, Lowell Sanders; her children: Sherry and husband Donald Singer, of Barre, VT; Donald Sanders and partner Joy Caver, of Longview, TX; Julie Sanders and fiance Robert Taylor, of Fishkill, NY; four granddaughters: Katelyn and Eric Saint-Lo, Gretchen Singer and fiance, Ian Thomas, Lauren Singer and partner, Michael Pope and Aubrey Rice; three great-grandchildren: Savannah, Maverick, and Lawton Saint-Lo; sister, Betsy and husband, David Gibbs, of Saratoga Springs, NY; sister-in-law, Anne Sanders, of Sarasota, FL; brother and sister-in-law, Harold and Janice Sanders, of Auburn, NY; as well as many nieces and nephews. In addition to her parents, she was predeceased by her sister and brother-in-law Arlene and Don Calhoun, and brother-in-law Calvin Sanders.
A memorial service will be held at Gardnertown Methodist Church in the summer at a time when family and friends can gather. A private family burial will take place at Throopsville Rural Cemetery, Throop, NY at a later date.
In lieu of flowers, contributions in her memory may be made to the Alzheimer's Association, alz.org, or to the National Audubon Society, audubon.org
The Sanders family would like to thank the many caregivers and staff who showed Janice kindness, especially Linda at the Promenade in New Windsor, NY. Special thanks go out to staff of Braemar Living at Wallkill, especially Harold, Cathy, Brenda, Felicita, Maria, and Urlinda for their compassionate care.
Arrangements are in the care of Todd Morrill of White, Venuto, Morrill Funeral FCS, 188 N. Plank Rd, Newburgh, NY.