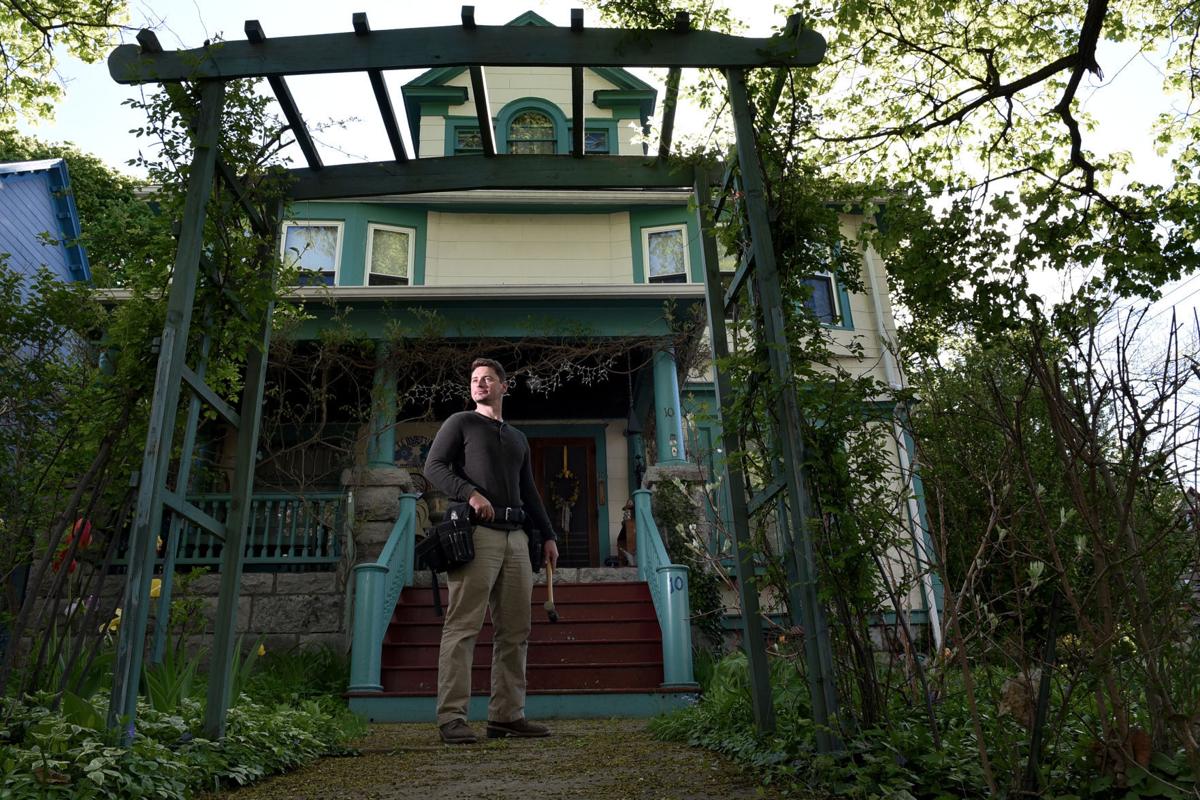 At 13 years old, Charlie Mills thought he'd predicted his future: He wouldn't have one. 
The child of parents with substance problems in Seneca Falls, Mills turned to drugs as a teen, starting with marijuana before escalating to harder drugs like heroin and cocaine. And while his peers played sports and joined clubs at school, Mills thought he'd end up part of a different club — the Forever 27 Club, a group of popular musicians, artists or actors who died at age 27, often as a result of substance abuse.
"When I started using, I thought I'd end up part of that club with people like Jimi Hendrix, Jim Morrison and Kurt Cobain," Mills said. "They all died at the age of 27."
For a while, it seemed Mills' childhood prediction would come true. By 17, Mills said he'd become a "full-blown live-to-use, use-to-live kind of addict," and by 26, after two failed attempts at rehab, he was homeless. 
Then, in September 2012 — two months before his 27th birthday — something happened. Mills got clean. 
"It was either I die or I do something about this," he said. "So I completely surrendered." 
Mills ended up at Unity House of Cayuga County and moved into its GRACE House facility in Auburn, where he began participating in a 12-step program. Part of that program, he said, was completing volunteer work at a nonprofit in the community. Mills chose Auburn Public Theater. 
Inspired by his father, who worked as a carpenter in Seneca County, Mills said he picked APT because of a hankering for handiwork. He began by painting the theater's studio in 2012, and within a year he'd remodeled the entire space. 
That's when APT Artistic Director Angela Daddabbo offered Mills a job, first as a facility manager at the theater and then as a handyman at her home, where he painted a stairwell and discovered a new dream: opening his own business. 
"Starting my own business was a pipe dream of mine for a long time, but I couldn't even manage my own life so there was no way I was going to be able to manage a business," he said. "But soon the idea started to seem more and more feasible." 
Daddabbo added, "Charlie had his own background in handiwork ... and he thought he could make it into a business. His work at GRACE House and APT helped him plant that seed, and it just grew from there." 
While shopping at Home Depot in 2014, Mills met Maureen Riester, a business development specialist at the Cayuga Economic Development Agency. In January 2015, the recovering addict opened his business: Handy Skills by Mr. Mills.
Through the business, Mills specializes in all forms of handiwork, from remodeling and repair to interior and exterior painting, roofing and electrical work. In the summer, Mills said, he and his manager — 33-year-old Matthew Carberry — typically hire a few extra hands for large-scale projects, and in the winter, Mills hooks a plow to the front of his truck and clears driveways and private lots of snow. 
It's busy work, he said, but he feels blessed to do it. 
"I'm grateful to be able to do what I love," he said. "But I didn't do all this by myself. Auburn Public Theater, CEDA, Unity House ... I wouldn't be here without them. Auburn saved my life."
Now 32, the recovering addict has focused his time on building — building his business in Cayuga County, building a relationship with his 10-year-old son in Seneca Falls and building a foundation of hope for others. 
"This disease of addiction doesn't discriminate," he said. "It doesn't matter where you come from or what you look like. It's out there. And I'm hoping that (my story) does bring some hope and awareness to people."
Staff writer Megan Blarr can be reached at (315) 282-2282 or megan.blarr@lee.net. Follow her on Twitter @CitizenBlarr.