Research shows that millennials don't drive as much as previous generations, largely because of their beliefs.
When lockdown orders went into effect across the country, car traffic declined significantly.  But researchs hows that even though there were …
Ford Motor Co. commissioned an online Great American Truck Survey of 2,000 owners to find out just how much people love their trucks.
If you have found yourself furloughed or facing a reduced paycheck but need some wheels, here are the 10 least expensive new vehicles you can buy.
Building cars during the COVID-19 pandemic requires more than keeping workers in auto plants safe. Hundreds of supplier plants must stay safe too.
The uncertainty precipitated by COVID-19 has affected every sector of the economy, including the automotive industry. Certain cities have expe…
For Mitsubishi, it's small world, at least when it comes to the Mirage. It's a mere 148.8 inches long — has a turning radius of just 15.1 feet…
Not only Chevrolet's least-expensive car, it's the least-expensive new car you can buy. Diminutive in size, the Spark is more than four feet s…
Now offered solely as a sedan, the 2020 Versa is better than the car it replaces, looking more like a real car thanks to a new wardrobe that t…
It may look like a Toyota, but the Yaris is actually a Mazda wearing a Toyota mask. This means it's not only frugal, it's also fun to drive an…
More than its identical cousin the Kia Rio, the Hyundai Accent isn't very exciting to drive, but proves to be an acceptable value. Its wardrob…
The Sonic punches above its weight, delivering a quiet comfortable ride with responsive handling. A turbocharged four is mated to a standard s…
The Fit has never been a glamour queen; it's a pocket-sized, athletic workhorse with astonishing space efficiency. The Fit's exceptional pract…
Kia's most-popular vehicle worldwide, the Rio sedan is no speed demon. There's enough power to give the car a punchy feel if asked to play, bu…
While it is the most expensive sedan here, the Kia Forte's cabin sports a sophisticated minimalism that lends it a spacious feel. There's lots…
The only crossover on the list, the Kia Soul offers boatloads of style and a tall boxy shape that provides generous space for its size and a h…
In a vehicle's lifespan, there is usually a refresh or what's called a "midcycle update." Here are five refreshed 2020 vehicles for savvy shoppers.
The nation's rental car companies are in deep trouble. And that's another blow for the already struggling auto industry.
If you've ever sold an old smartphone or laptop, you probably thought to wipe the hard drive first to protect your privacy. When we sell a car…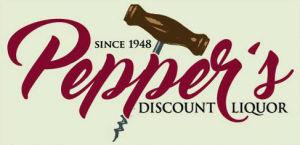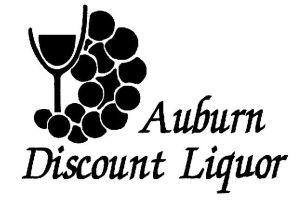 Auburn Discount Liquor & Wine
Social distancing means staying off the road, too. Here are tips about heading off car trouble for those who might park their vehicles for wee…
Distracted driving puts not only drivers at risk but also passengers, cyclists and pedestrians. In 2018, it led to the deaths of 2,841 people,…
Buying a car is likely a low priority on people's minds. But if you've decided now is the right time for you, here's what to know before you h…
The price of gasoline today isn't exceptional, but that doesn't mean you should stop trying to save even more.
There are a number of reasons why someone would want a "low-tech" car. Here are five ways to find a vehicle with less or easier-to-use technology.
SUVs are among the most popular vehicles on the road today, and their sales growth has come at the expense of the traditional four-door sedan.