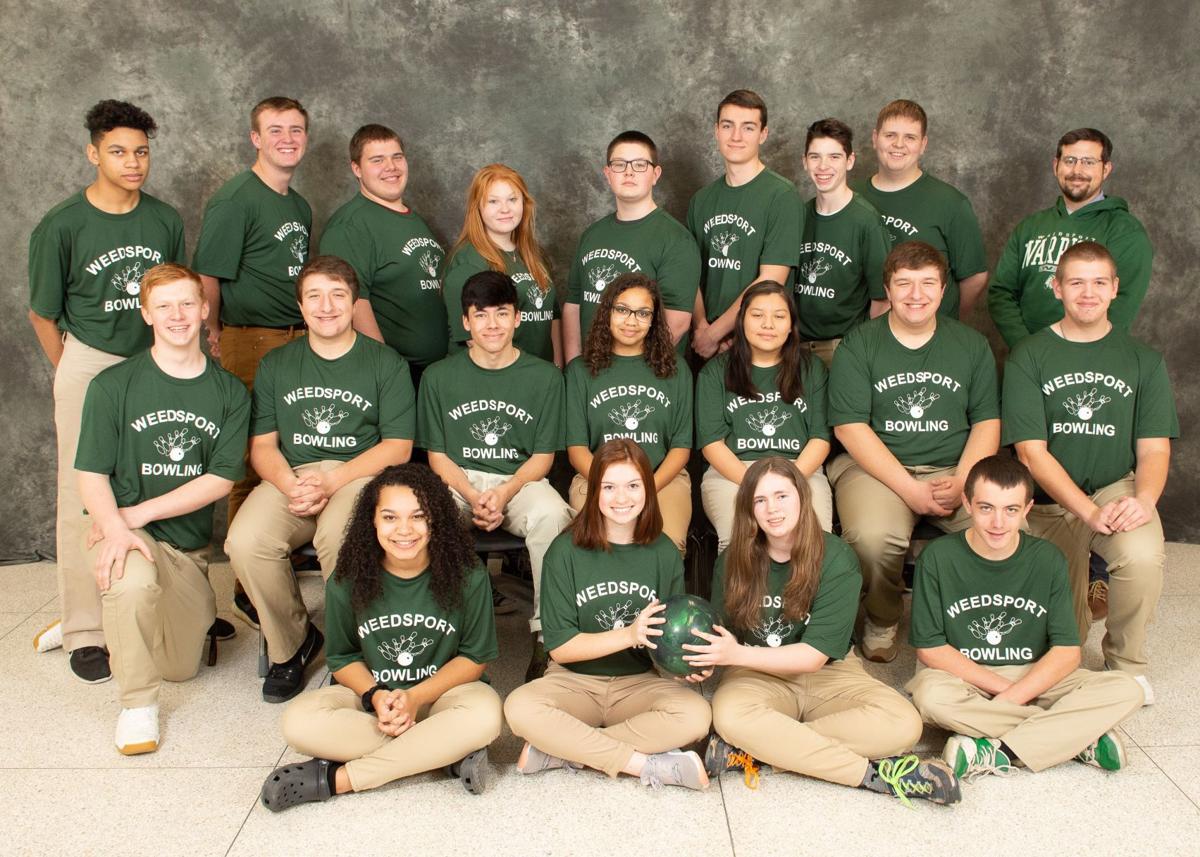 I don't know of many places where a music teacher also coaches bowling — but in places like Weedsport, that doesn't surprise me, Superintendent Shaun O'Connor wrote in a blog Nov. 22. He continued by stating, "High school music teacher Alex Veiga recently agreed to take on a totally new venture where there is no blueprint and coach our new varsity bowling team."
As a result of this willingness, our school district has a bowling team for the first time in nearly 40 years.
When I asked O'Connor about how the idea of a bowling team resurfaced again, after so many years, he said: "The Weedsport leadership team is consistently searching for opportunities to engage students in extracurricular and co-curricular activities, and we viewed this as a viable option without taking students away from what they may currently participate in relative to other sports programs."
He also stated, "The initiation of the bowling program at Weedsport has allowed for enhanced student engagement, a successful school-community business partnership, and raises our district's profile. The program implementation has surpassed our expectations of success."
Twenty-two students in grades seven, nine, 10, 11 and 12 make up the team, and they "come from all different groups of friends," Veiga told me. While on lunch duty, he continued, the coach connects with his team members, visiting five to six different tables to do so. The team has "brought together a population at this school and created a single entity out of them," Veiga said.
The team members by grade level are as follows:
Grade nine: Jacob Blaylock, Gwen Charette, Aidan Kolb and Tyler Mickle
Grade 10: Alanna Golden, Tandon Moffitt, Gracie Stevens, and Diego Ventura
You have free articles remaining.
Grade 11: Kameron Agee, Thomas Cordway, Jamison Daly, Alexandra Lajo-Leonardi, Logan Tomaszewski and Zacery Tratt
Grade 12: Mariyah Agee, Bridget Hickey, Alexander Nemec, Zachary Nemec, Kyle Rathbun, Logan Rodgers and Michael Tracy
Unlike most other sports in our district, the bowling team practices offsite and has much to thank Ron and Kay Rizzo and the staff of Rainbow Lanes for!
Veiga said, "They have been fantastic to the team, school and me personally. Without their excellence, the team would not be the success that it is!"
District Athletic Director Zach Young told me, "Our student athletes seem to be enjoying themselves and improving steadily throughout the year. I am appreciative of Coach Veiga and the Rizzos for helping get this program up and running. We have worked out some kinks early in the year and everything is going smoothly."
Young also stated that some of the bowlers had never participated on a team before, and this has given them a chance to be part of one now, as they "have suited up in green and white!"
Young told me that a parent spoke to him about the fact that the team has positively impacted his son's lifestyle, as going bowling is now something his child chooses to do socially on the weekend.
A great alternative to other choices that may be a bit more populated by students of that age group, bowling definitely gives the children and community members of most ages another option that can still be found almost anywhere!
For someone whose late father, Ted Cheche, was acknowledged by the American Bowling Congress as the youngest ABC Tournament bowler they had record of, and who at age 5 bowled a 508, it brings me much joy in knowing that our district is affording our students this opportunity once again. The happy memories and stories I recall him sharing were not so much of his ability, but his focus on the powerful moments he spent with his father and mother while practicing, competing and traveling. To him, that made it all worthwhile.
So to the team members, their families and the community: Enjoy this opportunity for many reasons, and my best to all as you do!
Lynn Cheche Baker is currently a third grade teacher within the Weedsport Central School District and is the owner and instructor of the Successful Steps Tutoring Service in Auburn. She can be reached at (315) 253-0750.
Be the first to know
Get local news delivered to your inbox!