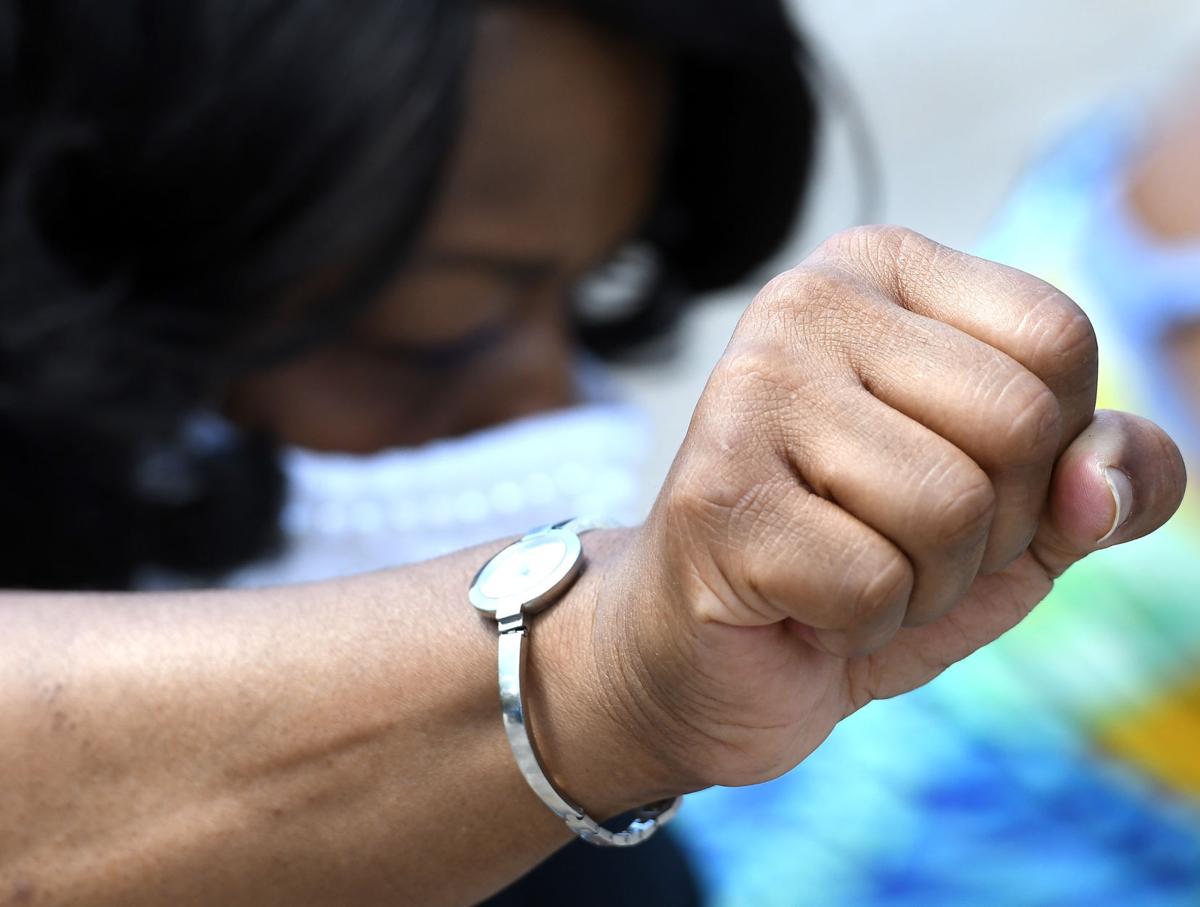 "Tell Me That I'm Dreaming," an overwhelmingly popular 1985 dance hit by the pop rock group Was (Not Was), may best reflect the morning thoughts of many Americans on any given day. National events of the previous day or overnight developments cause far too many citizens to wonder what is happening to their country while getting that first cup of coffee; preparing breakfast; rushing to essential jobs or settling down to another isolated day of working remotely. These are strange and difficult times. Our days are emboldened by repetitive news reports of newly discovered variations of COVID-19, problems with getting a vaccine (unless you are wealthy and influential), more examples of societal inequities usually driven by race, and bold, if not controversial, executive actions by a new presidential administration to shift the country's priorities and frame the corridors of power to reflect the diversity of America in all aspects of national leadership and federal policies.
In 2021, eradication of inequities continues to challenge the status quo. This dilemma positions Americans toward more uncomfortable stances as citizens grapple with perceived and artificial "normalcy." Unfortunately, what may be normal is often undercut by systemic, and often unrecognized racially influenced behaviors. There is ongoing debate whether or not America is built on generational racial superiority entrenched in law and secured by biased policing that protects white privilege. However, it must be recognized that America is fractured, divided in its sociopolitical and cultural thinking and adrift in terms of how to create and empower a fair playing field in terms of societal status and economic equality.
This country cannot solve its racial issues if it continues to overlook that needed conversations are being coerced and coopted by the violent actions and provocations by alt-right white supremacists who want to create another civil war fueled by race where whites will be victorious. And then, to hell with the blacks, browns and others who represent a different persuasion. As a response, social justice must be the clarion call for Americans of goodwill who understand that America is owned by a multiplicity of different people and not by one homogeneous racial group. People who are not afraid to have difficult dialogues and are prone to listen and hear what is being said without prejudging the speaker's perspectives.
Social justice is not a recent idea. Contemporary thought entrenches this philosophical concept in deconstructing barriers for social mobility; challenging racial hatred and cultural injustices; implementing proactive stances to basic access to economic parity; and implementing a framework to build wealth for all accompanied by fairness in employment and banishing racial barriers to involvement in the capitalistic system. (Recognize there are well-meaning progressive activists who would replace the present constructs of socioeconomic platforms with grassroots alternatives that build a more universal sharing of resources and power.) Social justice confronts inequities inherent in public health, distribution of wealth, ecological and environmental well-being; challenge Eurocentric-based education at all levels, in all disciplines; and demands fair compensation for anyone's labor to meet the rising costs to maintain families, especially single mother-driven households who need a more effective and vigorous legal system to enact appropriate financial support from delinquent dads and ease of access to child care. And there must be unyielding opposition to racial injustice at any level of infringement and custom; redress to legal obstructions; dismantling biased policing and removing from office politicians who would rather decrease voting access than strengthen the provisions of constitutional amendments in those districts where people of color are the majority. Social justice is also steeped in history, classical intellectual thought, and action.
Socrates, Plato, Aristotle, Thomas Aquinas, as well as classical Asian and African philosophers laid fertile ground for subsequent cross-cultural western social justice reformers who then bequeathed activist platforms to people like Louis Brandeis, Marcus Garvey and a plethora of Black intellectuals and activists of color who vigorously spoke to the relevance and humanistic importance of equality, the central essence of social justice. But social justice was not just an intellectual enterprise; it was imbued with citizenry-led activism.
It is easy to perceive as social justice actions the Boston Tea Party and slave rebellions, especially the 1521 Wolof and Taino enslaved people's rebellion in Santo Domingo, the first in the Americas, or the 1663 enslaved peoples' rebellion in Gloucester, Virginia, where white indentured servants and Black slaves joined together to seek freedom from oppression, a first in the U.S. The 1739 Stono Rebellion in South Carolina was the bloodiest slave "insurrection," and by 1865 there were 250 such rebellions. Years later, social justice activism was framed by post-Civil War equity struggles during Reconstruction, the evolution and rise of the KKK, unchecked lynchings of Blacks throughout the South, and condoned policing practices that subjugated people of African descent while not protecting them. Black lives did not matter.
The Garveyites' repatriation efforts to motivate African descendants in America to emigrate to the African continent; emergence of the early women's movement; impact of the Black church in civil rights propelled by Freedom Riders, integration-motivated demonstrators at transportation hubs, lunch counters, public facilities and those legendary marches that provoked vitriolic racist mobs and violent police actions toward freedom fighters. Social justice actions continued to evolve. The cathartic Black Power movement (underpinned by the armed Black Panther Party and the re-emergence of the Student Non-Violent Coordinating Committee, the Young Lords Party, the Gray Panthers and the Fuerzas Armadas de Liberación Nacional [i.e. Armed Forces of National Liberation, FALN]) was complemented by the growing emergence of the Nation of Islam and its paramilitary Fruit of Islam that gave safety assurance to many Black neighborhoods, along with the urban-based subway Guardian Angels. Eventually, activists of the gay rights movement, women's liberation and the '80s Green Party emerged. Social justice in all its iterations remains a complex, myriad landscape of global and country-specific intellectual perspectives and purposeful activism at the ground level. So, what is the bottom line? We look back at where we started.
William Berry Jr., of Auburn, is a retired senior-level university administrator with over 33 years of service at various institutions. He currently serves as a consultant on issues centering on equity, inclusion, diversity and retention-oriented customer service while continuing his stance as an activist scholar commenting on a variety of social justice issues. He publishes aaduna, a global, online multicultural literary and visual arts journal, and is current chair of the Auburn-based Harriet Tubman Center for Justice and Peace board. He can be reached at htcjpauburn@gmail.com.