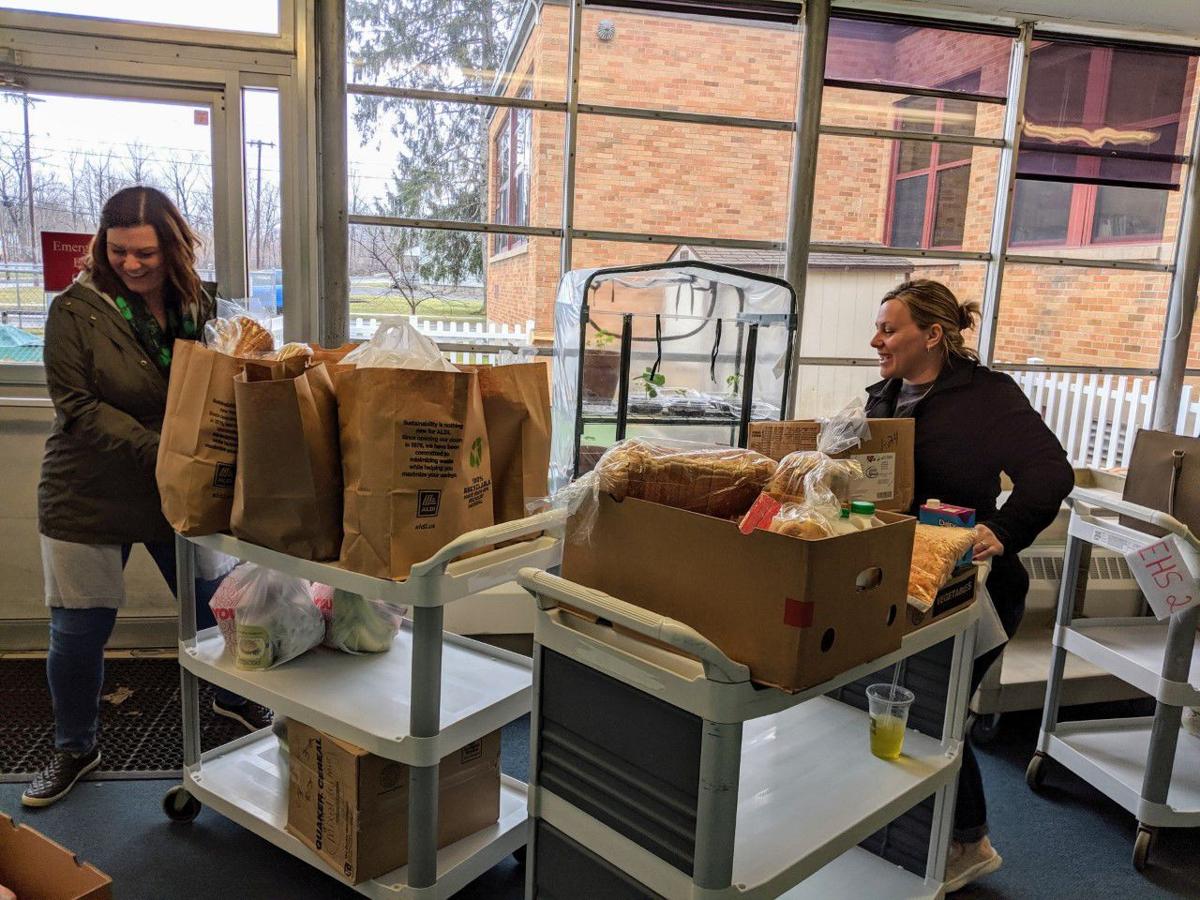 The weight of the past nine months, combined with the stress that often accompanies the holiday season, has been an overwhelming burden to bear for many low-income families living in poverty and those whose lives have been disrupted by sickness, lost wages and job loss. Finding a way to put gifts under the tree and food on the table was one less worry for 454 Cayuga County families this Christmas because of the kindness and generosity of our community.
Cayuga County Christmas Elf has been a beacon of hope for struggling families for 33 years, and in a time of tremendous need, a call to action was met with a groundswell of support from businesses, individuals, our church community, local schools and service providers. The challenges of administering the program during a pandemic seemed insurmountable, but the Elf committee, made up of dedicated, longtime volunteers and Community Action Programs Cayuga/Seneca (CAP) staff, were able to find a new way to safely provide meaningful assistance to make the holidays brighter for 1200 children. We cannot adequately express our gratitude to everyone who gave money, toys, food or their time, allowing us to end the year with such a meaningful gift to families in need.
The holiday season has a way of putting into perspective the importance of giving, and how even such a small act of kindness can make an impact. We have been fortunate to see that spirit throughout this tumultuous year. We could fill this space and then some with the generosity shown to CAP and throughout our community. We strive to be efficient stewards of the resources entrusted to our agency, and to disperse them in impactful ways that support and empower people to live healthier, stronger lives and eradicate the root causes of poverty.
2020 has brought to the forefront just how fragile economic security is for so many. A crisis many thought they would never see in their lifetime has given us opportunity to reexamine responses to our most pressing needs and implement new, innovative approaches, together as a community, to ensure equal opportunity for everyone.
We are optimistic for the new year, an eventual return to normalcy and a continuation of the willingness to give back that will help us rebuild to more sustainable, fairer and healthier neighborhoods and communities. The financial hardships will continue for some time to come, and the unprecedented number of families that required assistance on or before Dec. 25 will still have pressing, life-threatening needs well into 2021.
CAP Cayuga/Seneca has over 40 programs designed to alleviate hunger and homelessness, help domestic violence victims, prepare individuals for the workforce, provide early childhood development, strengthen families and mitigate crisis, and they stand ready with a dedicated, resourceful group of community partners to play a large role in local ongoing recovery efforts.
The power of community action, the importance of consistent contributions moving forward, also carries incredible weight. Your time, your money, your voice, your skills, your gently used goods, or simply sharing what we do has a profound impact. There are so many safe, simple, powerful ways you can make a difference and carry the hope and change of the holiday season into the lives of our neighbors in the coming year.
"Thank you" is not enough to convey what your donations and time have meant to CAP, and the families we serve, this past year. You have inspired us and kept us moving forward in the toughest of times and we cannot wait to see your light shine brightly in the new year.
Jennifer Rossi is the marketing and development director at Community Action Programs Cayuga/Seneca and can be reached at (315) 255-1703 ext. 155 or jrossi@caphelps.org.