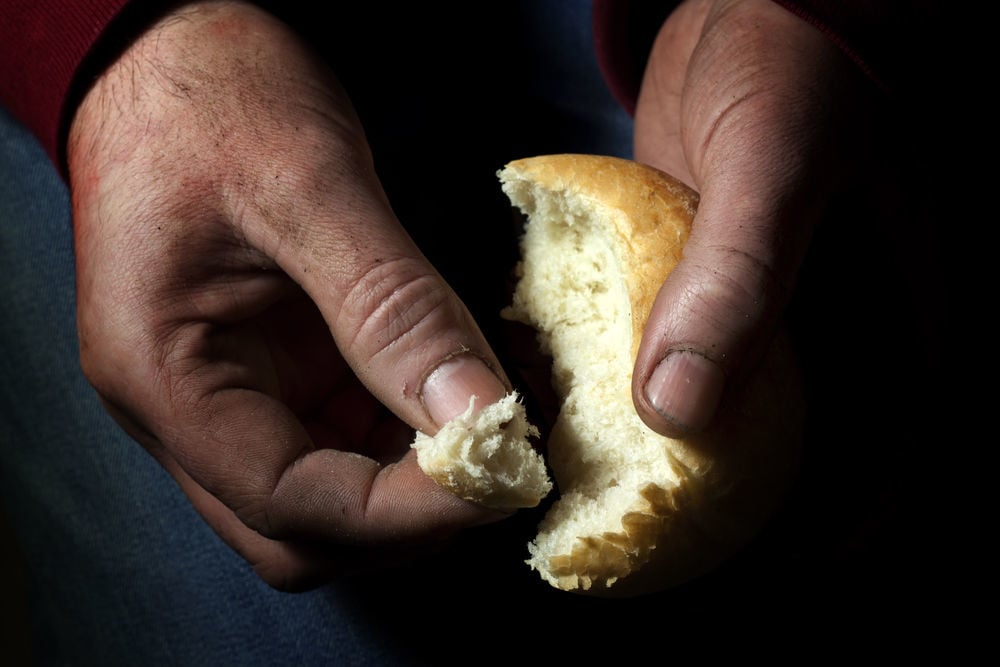 As we enter the season of giving and gratitude, we are given an incredible opportunity to raise awareness and inspire action for our neighbors and those across the country affected by homelessness and hunger. These are complex problems that deserve our attention year-round, but we are proud to join a national movement to bring our community together through education, advocacy and service. Community Action Programs (CAP) Cayuga/Seneca will recognize National Hunger and Homelessness Awareness Week Nov. 16-24 by engaging in discussions about poverty and by providing easy ways you can make a difference.
The causes of homelessness and hunger are as different as the people who endure it. Veterans transitioning from military life to civilian life with inadequate support can too often lead them to life on the streets. Domestic violence survivors are often forced to choose between an unsafe home or an unsteady life without a home. Families living paycheck to paycheck are often one crisis away from homelessness. Insurmountable debt, lack of affordable housing and lack of health care leave too many with difficult decisions. Do they pay their bills, buy food or pay for medication? It could be your coworker, your neighbor, your child's classmate or a student at your local college. Statistics can often be overwhelming, but they are an important part of the discussion. To provide some perspective, an estimated 43.1 million Americans live in poverty, including nearly one in five children. According to the U.S. Department of Housing and Urban Development, on a single night in 2018, 553,000 Americans were experiencing homelessness. About two-thirds (65%) were staying in sheltered locations, emergency shelters or transitional housing programs and about one-third (35%) were in unsheltered locations, the streets, abandoned buildings or other locations not suitable for human habitation. In 2018, 42.2 million Americans lived in food insecure households, including 29.1 million adults and 13.1 million children.
These are problems that are inherent to every county across the nation. CAP's service area includes both Cayuga and Seneca counties, where the poverty rates are 11.6% and 11.8% respectively. More than 7,000 individuals come through our doors each year affected in some way by these issues. We administer programs designed to alleviate hunger and homelessness through a holistic approach to empower individuals and families, giving them a path to self-sufficiency. We provide food and housing while addressing the root causes of poverty. We work with municipalities, counties and other agencies to respectfully support people while achieving long-term meaningful solutions.
"Wealth of hardship: Cayuga County's growing poverty problem" is a six-day multimedia series…
We call on you to get involved, to learn more and to find small ways you can make an impact. During Hunger and Homelessness Awareness Week, we are placing an emphasis on advocacy, volunteerism and giving. Advocate on behalf of those less fortunate, help educate your friends and family about these issues, and help build support for solutions. We encourage you to volunteer your time. We can provide information about volunteer opportunities within our agency's food pantry and shelters or your local food pantries and shelters to help those in need. A little bit of time makes a huge difference.
You can help by donating healthy food directly to our food pantries, located at 89 York St. in Auburn and 25 Center St. in Waterloo. Items most needed include canned vegetables and fruits, soups, stews, canned chicken and tuna, peanut butter, spaghetti sauce, pasta, oatmeal and 100% fruit juices. You may also consider donating a holiday meal with items that include turkey, stuffing, squash, potatoes, gravy, green beans and pies. If you are a local business owner, consider holding an employee food drive, jeans day or give back event.
Do you have a purse or shaving kit at home you are no longer using? Fill it with personal care items and drop it off to our office at 89 York St. in Auburn and we will distribute them to our shelters. These items may not seem like a lot, but they provide a sense of dignity and hope to those who need it most.
Putting the spotlight on these issues for one week is certainly not a solution, but it can lead to increased funding and more direct action to fight the causes of poverty. There are so many wonderful organizations in our community that could benefit from you. We welcome the opportunity to help you serve. Please visit our website at caphelps.org, contact our offices at (315) 255-1703 and follow us on Facebook @cayugaseneca to learn more about the issues and the best way for you and your family to take action. Stay tuned for more information about our Giving Tuesday campaign that will be dedicated to raising funds for our Head Start Backpack Program and our Seneca County Emergency Baby Pantry.
As we celebrate the holidays, let us not lose sight of how fortunate we are and the many ways we can share our resources with those in need.
Chris Ehlers is the community services director with Community Action Programs Cayuga/Seneca. She can be reached at (315) 255-1703 ext. 109 or cehlers@caphelps.org.
Be the first to know
Get local news delivered to your inbox!