This weekend, the 40th annual Great Race will take place on the northern end of Owasco Lake. Teams of two, three and four people will be flocking to our area to take part in the nation's largest team-only run, bike and paddle triathlon. The Cayuga County Health Department would like to remind residents and tourists alike to enjoy our lakes safely. We would ask those enjoying the outdoors to be on the lookout for two water quality menaces threatening our lakes and streams: harmful algal blooms (HABs) and hydrilla.
Harmful algal blooms
This summer there have been a number of HABs, previously referred to as blue-green algae, discovered in different water bodies within Cayuga County. HABs can have harmful health impacts on both humans and pets if exposed. To protect yourself and your family when enjoying our lakes, please note the following information:
Know it
HABs appear as discolored paint-like or filmy floating scum. To be safe, avoid contact with any water that has this appearance. Images of HABs, and non-harmful algal blooms, can be viewed at: dec.ny.gov/chemical/81962.html.
Avoid it
Always stay away from blooms in lakes and streams. Never swim, boat, wade, or eat fish caught in areas with blooms. Make sure to keep pets out of this water as well; contact with HABs can be deadly to pets. During a bloom, private water supplies drawn directly from the lake should not be used for showering, bathing or washing dishes, even if the water has been treated. Public water supplies are always treated, disinfected and monitored. The public will be notified by the Cayuga County Health Department if the public water supplies have been impacted.
Report it
If you think that a HAB may be present on Owasco Lake, please report it to the Owasco Lake Watershed Inspection Program. They can be reached at (315) 427-5188 or (315) 237-2066. If you think a HAB may be present on any other water body in Cayuga County, we ask that you report it to the state Department of Environmental Conservation) at habsinfo@dec.ny.gov.
Symptoms from exposure to HABs can include diarrhea, nausea, vomiting and irritation of the skin, eyes or respiratory system. If you or your pets are experiencing any such symptoms, and may have been in contact with HABs, please contact your health care provider or veterinarian.
More information on HABs can be found at our website, cayugacounty.us/health. If you have any questions, or would like to report symptoms related to exposure, contact the Cayuga County Health Department at (315) 253-1560.
You have free articles remaining.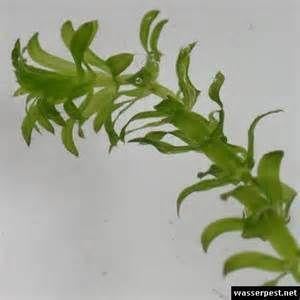 Hydrilla
Hydrilla is a nasty invasive aquatic plant that has been found, and is being treated, in Cayuga Lake. It forms thick, dense mats in the water that block out the sunlight, and outcompetes native plants. This invasive can negatively impact those swimming, boating and fishing; however, it is also very damaging to lake ecosystems and local economies. Fortunately, there are steps that you can take to help fight the spread of this nasty aquatic invader.
Know it
Hydrilla is known as one of the world's most invasive plants. It can grow up to a foot a day in the right conditions. You can identify hydrilla from its small, sharply toothed leaves that grow in whorls of five and long stems that grow horizontally to form thick mats. Photos and other identifying characteristics of this plant can be found at stophydrilla.org.
Avoid it
Hydrilla is able to establish in a new area from both stem fragments and seeds. It can spread very quickly and easily. All types of watercraft have the potential to spread this invasive. To prevent this, try to avoid boating through areas with hydrilla. Also, be sure to inspect and clean boats and trailers to remove stem fragments both before and after taking them into the water.
Report it
If you encounter hydrilla, report it to the Finger Lakes Partnership for Invasive Species Management by going to fingerlakesinvasives.org and submitting a picture of the sample, including location, date and contact information. For information on how to become a "hydrilla hunter," contact Hilary Lambert with the Cayuga Lake Watershed Network at steward@cayugalake.org. Visit cayugacounty.us/health and type "hydrilla" in the search bar. On our hydrilla page, you will find information on how to report it.
Don't let a couple of nuisances prevent you from enjoying Cayuga County's lakes and streams this summer, but please be on the lookout for anything that might spoil the fun!