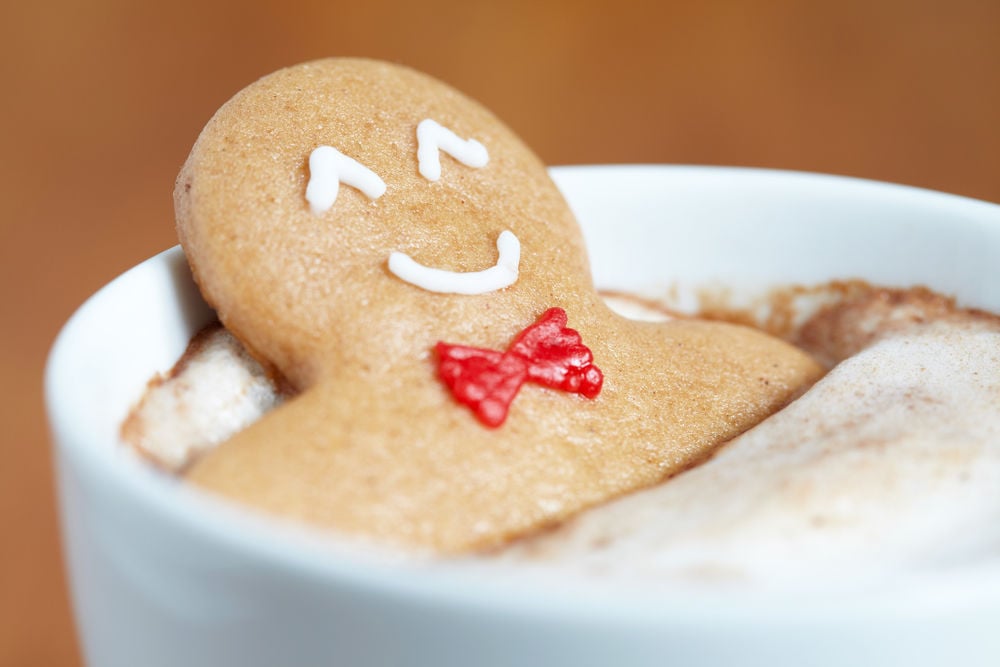 With the holiday season upon us, it can be a stressful time for those with diabetes. During the holidays, food tends to become the center of attention. The holidays do not have to disrupt your diabetes control. A little extra planning will give you the confidence to enjoy the holidays.
Here are a few tips to help you manage your diabetes through the parties, feasts and treats expected in the next month:
Plan ahead: Eat a healthy snack at home before you go to an event or party. When hungry, people tend to overeat and are likely to choose foods that are less healthy. Ask what food will be served so you can see how it fits into your meal plan. Bring your favorite healthy dish for yourself and others to enjoy. Gravitate toward the vegetables and fresh fruit.
Eat your vegetables: Vegetables are low in calories and carbohydrates. Fill your plate with these. They will fill you up and keep you full so you don't overdo it on the foods that are higher in fat and calories.
Be selective about carbohydrates: Mashed potatoes, stuffing, dinner rolls, sweet potatoes and pumpkin pie are all high in carbohydrates. You only need one starchy food, about the size of your fist. Pick your favorite dish and skip the rest. Choose to fill your plate with other food groups — namely vegetables and protein.
Choose drinks wisely: If you choose to drink alcohol, practice caution and be sure to eat something beforehand to prevent low blood sugar levels after. Sip your drink slowly to savor it and make it last. Holiday drinks can add a large amount of calories and sugar to your holiday intake. Stick to no more than one drink for women and two for men. Opt for sugar-free drink mixers instead of soda, tonic or juice, which are all loaded with sugar and carbohydrates.
Focus on what matters: Holidays are about spending time with family and friends, not food.
Don't forget daily exercise: Lack of physical activity during the holidays is one reason why someone may have trouble managing diabetes and weight. Take a little extra time each day for some exercise and do not break your routine. Take a walk with family or friends after eating. Get moving around after the meal; offer to help clean up. Start a new tradition that gets everyone up and moving.
If traveling for the holidays: Leaving home to visit friends and family means changing routines. Take care of your diabetes while traveling. Check your blood glucose (sugar) more often than usual, because changing your schedule can affect levels. Remember to pack your medication and pack twice the amount of diabetes supplies you expect to need in your carry-on bag, in case of travel delays. Keep snacks, glucose gel or tablets with you in case your blood glucose drops. Make sure you keep your health insurance card and emergency phone numbers handy, including your doctor's name and phone number. Carry medical identification that says you have diabetes or wear medical identification jewelry.
For more information on eating healthy, Kelly's Choice will be speaking at 6:30 p.m. Monday, Dec. 18, during a free Diabetes Support Group. This will be held at Auburn Community Hospital's third-floor medical conference room. The Cayuga Community Health Network is also hosting two free Health and Fitness Apps classes to learn how to use digital tools to better track healthy eating and exercise. The first one will be offered at 5:30 p.m. Wednesday, Nov. 29, and the other will be held at 2 p.m. Thursday, Nov. 30. Both will take place at the Cayuga Community Health Network, 2119 W. Genesee St. Road, Aurelius. For more information, or to register, call (315) 252-4212.
Amy Dickman, B.S., is a program coordinator at the Cayuga Community Health Network.
Be the first to know
Get local news delivered to your inbox!