The Cayuga County Tourism Office, in cooperation with the Wayne County Tourism Office, invites you to travel back in time on a 60-mile self-guided tour from Macedon to Camillus along the Erie Canal Heritage Corridor through their newly developed app.
The app is an active and educational 60-mile self-guided tour along New York's Erie Canal. You can find the tour in your app stores under "Treasures Along the Erie Canal," or by visiting eriecanal.stqry.app. Many thanks to artist Dawn Jordan for providing the picture for the app icon. Along this route you will see many beautiful murals Dawn has created.
The Erie Canal is a 363-mile waterway that connects the Great Lakes with the Atlantic Ocean via the Hudson River in upstate New York. Through this app you will experience 200 years of canal history interlocking with nature like you never have before. You can hike, bike, boat, paddle or drive this 60-mile section of the historic Erie Canalway Trail from Macedon to Camillus.
What will you experience? The people, places, nature and culture of this section of the Erie Canal corridor, including miles of trails, aqueducts, locks, murals, museums, parks, restaurants and shops. More importantly, you will experience small-town charm and hospitality like no other. Encounter nature at its best in Montezuma, or go back in time in Palmyra, or boat on the canal from Camillus to Macedon. Stops along the route include:
• Camillus Erie Canal Park
• Jordan mural and gardens
• Centerport Aqueduct in Weedsport
• Port Byron Old Erie Canal Heritage Park
• Montezuma Heritage Park and trails
• Montezuma Audubon Center
• Lauraville Landing trail and blockhouse
• The Peppermint Museum and Lyons murals
• Newark's Hoffman Clock Museum
• Canal experience in Macedon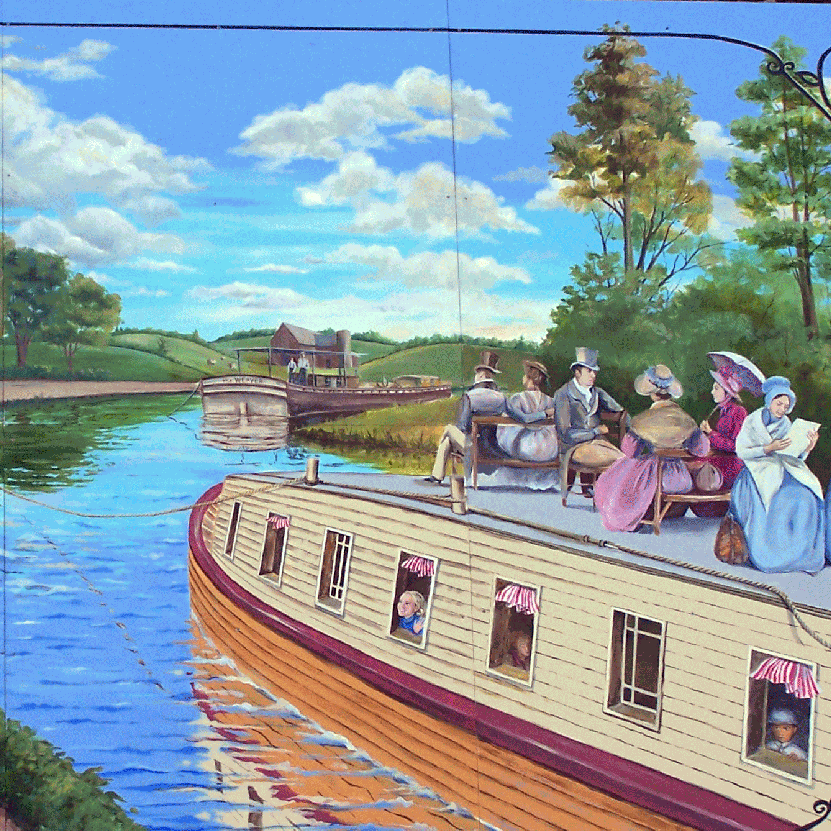 Volunteers from many of these towns and villages have put their hearts and souls into restoring this amazing piece of New York state history. Come appreciate all their efforts by adding this Erie Canal adventure to your bucket list. Fall is a perfect time of year for exploring Cayuga County and the sights along the Erie Canal.
Contact our office at info@tourcayuga.com to learn more about activities along the Erie Canal, and check out our website, tourcayuga.com, to find new places for you to explore.
Karen Kuhl is executive director of the Cayuga County Office of Tourism and can be reached at karen@tourcayuga.com. The office is the designated tourism promotion agency for Cayuga County and promotes the county's attractions, events and lodging establishments.