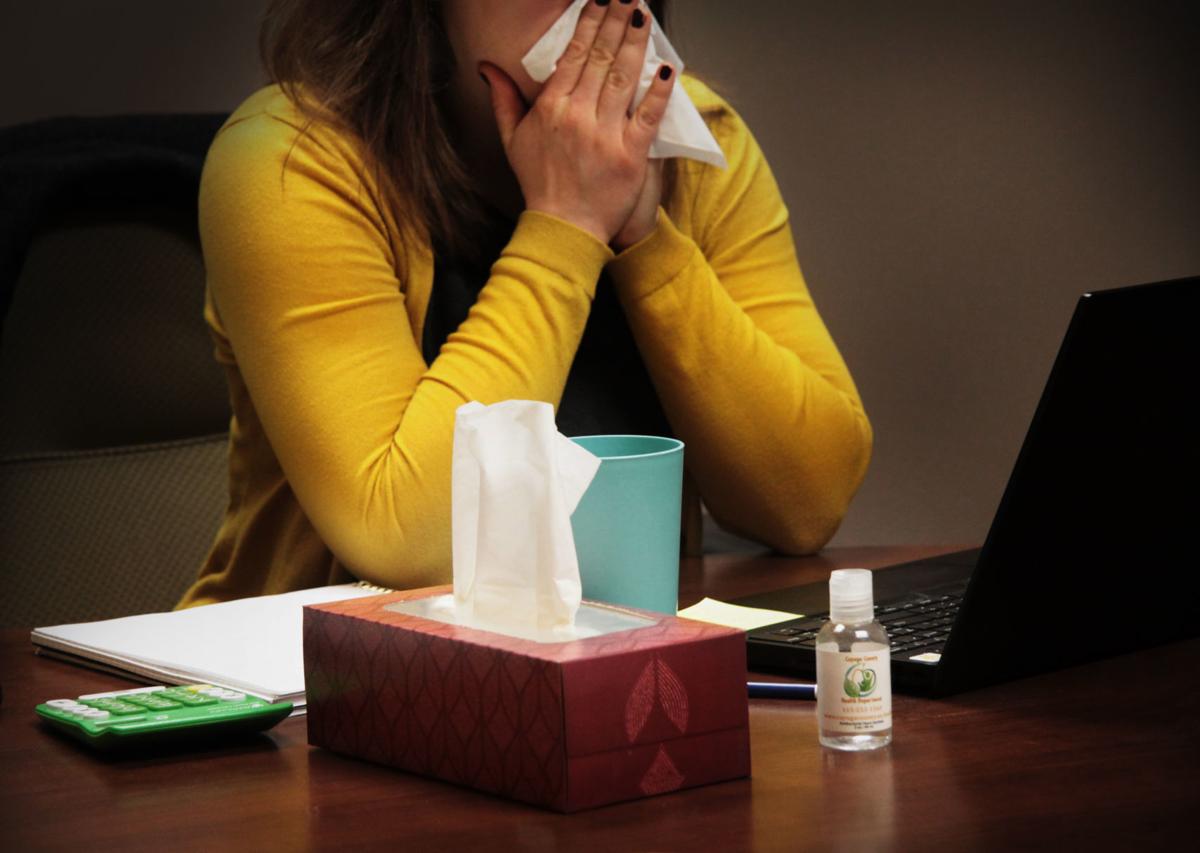 Due to coronavirus disease 2019 (COVID-19) many of us have had to alter our routines in order to reduce the potential spread of the virus. While the immediate health risk of COVID-19 is considered low for workers in non-health care settings and other places where there is a decreased risk of exposure, we want to make you aware of some of the resources and information about what your business can do to prepare should any sort of pandemic affect your workplace.
The Centers for Disease Control and Prevention provides guidance for businesses and employers to plan and respond to COVID-19. There is a lot of helpful information on CDC's website (cdc.gov/coronavirus/2019-ncov/specific-groups/guidance-business-response.html) including a prerecorded conference call with a health professional from the National Center for Immunization and Respiratory Diseases. During this call, a question is raised about what to do when there is a suspected or confirmed case in shared spaces like the workplace. The doctor responded by saying that so far this virus is thought to be spread mainly via respiratory droplets (coughs or sneezes) from people who are in close contact. The doctor recommended that employers encourage sick employees to stay at home and to separate sick employees in the workplace. Although surfaces are not thought to be the main mode of viral transmission, performing basic, routine cleaning of touched surfaces was recommended as well.
What about that conference overseas? The CDC recommends taking precautions when traveling. You can check the CDC's Traveler's Health Notices page for current guides and recommendations for each country to which you are traveling. This page has a tool for travelers and clinicians that provides detailed information about travel health notices, vaccines and health and safety advice for specific foreign destinations. What if you have travel plans within the continental U.S.? Is it safe to travel by air in the U.S. even though the coronavirus is not here in large proportions? The CDC says there is no reason for people to change their travel plans within the United States and recommends the usual precautionary measures when traveling:
• Avoid close contact with people who are sick.
• Avoid touching your eyes, nose, and mouth with unwashed hands.
• Wash your hands frequently.
Of course, these are the things we should always be doing to prevent the spread of illness.
If neither you nor your employees plan to travel, there's still work to do to keep your place of business healthy. Flu season, a more common reality here in Cayuga County, remains a concern for all employers each year. Widespread illnesses like influenza can impact attendance and performance in the workplace, and no business owner wants to contribute to the spread of viruses in your front lobby, retail space, workshop, etc. The U.S. Department of Labor's Occupational Safety and Health Administration lists guidelines to reduce workers' exposure to seasonal flu virus on their website (osha.gov/dts/guidance/flu/nonhealthcare.html). The list includes much of the same advice, including detailed information and suggestions about promoting vaccination, hand-washing and cough etiquette, educating workers about the flu, and perhaps most importantly, developing a policy for workers and clients who become ill in the workplace. OSHA keeps this page updated, and there are also links to useful CDC resources on the page.
This impact of this virus can be seen as a wake-up call to businesses to look at their own policies and guides for dealing with infectious diseases so that your business will be ready when community transmission of illness can affect your workplace. You don't want to be trying to figure out these specific issues when an employee comes down with the first case. Now is the time to make sure you have a plan in place for how to continue operations if a large percentage of your workforce takes a sick day. You should also take a look at sick leave and cleaning policies to ensure that they are flexible and consistent with public health guidance and communicate with your employees about those policies. Like I always tell my kids at home, you are never too busy to wash your hands.
Devon Roblee is marketing coordinator for the Cayuga Economic Development Agency. Contact her at (315) 252-3500 or droblee@cayugaeda.org. For more information, visit cayugaeda.org or stop at the agency's offices at 2 State St., Auburn.
Concerned about COVID-19?
Sign up now to get the most recent coronavirus headlines and other important local and national news sent to your email inbox daily.