Frozen chicken wings imported from Brazil have tested positive for the novel coronavirus in the southern Chinese city of Shenzhen, authorities said.
That's right — it's (almost) pumpkin spice season. Some of these fall-inspired treats are already available, while others are scheduled for re…
Dr Pepper took to Twitter to let its fans know the company is aware the soda is sometimes hard to find in stores these days.
The latte will be available on Aug. 19 along with pumpkin flavored coffee and espresso beverages, spiced drinks and bite-sized bakery treats.
Both products will be available at participating Dairy Queen locations nationwide. 
If you love pumpkin spice flavor but coffee isn't your cup of tea, you're in luck.
Get more out of your outdoor space.
You've undoubtedly heard the saying, "They don't make 'em like they used to." Often it's said in frustration when a newer product fails long b…
Q: I'm in the process of buying my first car (researching, calculating finances) and I wanted to ask what your advice would be as I currently …
Find the newest listings on the real estate market in the Auburn Area.
Q: When we bought our house, I read several of Ilyce's books. They not only empowered me to stand up to mortgage agents, but they also saved u…
From modern mansions to extravagant cabins in the woods, these residences are currently the priciest on the market.
When you're spending more time in your own home, you've probably considered a few ways you can spruce up your space without major renovations.…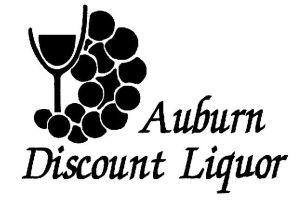 Auburn Discount Liquor & Wine