This week's recipe roundup features light, fresh recipes that are perfect for warmer weather. Think grilled shrimp, spring pasta and an easy M…
One way to celebrate spring's arrival (and your strength for making it through winter) is to make a cocktail that complements the season's bea…
The trick to a healthy late-night snack is to choose one that's filling enough to satisfy, but light enough to prevent a calorie surplus. Here…
Shrimp gets a Thai twist in this recipe when marinated in lime, ginger and cilantro, and then it is threaded onto skewers for grilling.
While many "light and fresh" salads leave you hungry in an hour, this one is different, all thanks to quinoa. 
Ever wanted food from your favorite restaurant without actually having to go there? This week's recipe roundup features five easy copycats of …
No matter how you look at it, removing varnish from wood is not a pleasant job, but the feel-good feeling when it' s over makes the job worth …
Eighty percent of home break-ins occur at the front and back entries, so mechanical deadbolt locks installed on these doors can vastly add to …
Find out what financial experts say about retail credit cards, what you should clean everyday and what can wait, and more videos to improve yo…
For an eco-friendly bathroom, design it to be as water-efficient as possible.
Every parent knows just how much kids love drawing on the walls—and they probably have their own horror story of checking up on play time to f…
March 6 roundup of great finds online.
When life hands you lemons, here's what you can do with them.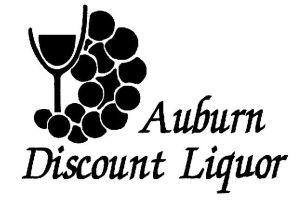 Auburn Discount Liquor & Wine