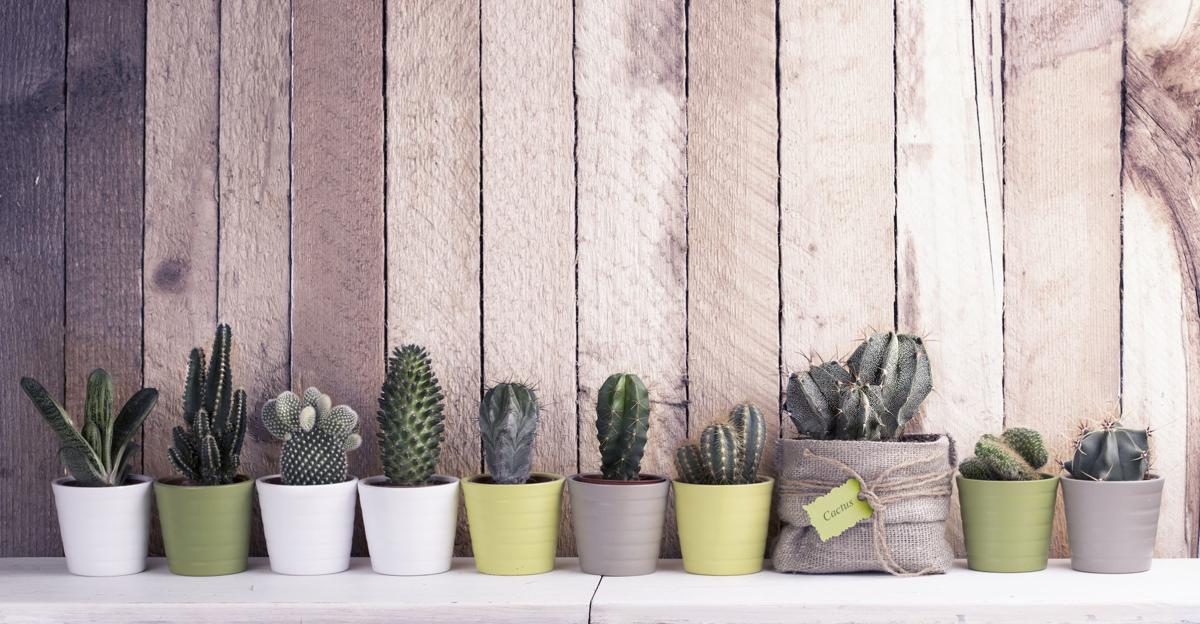 Before getting into today's topic, a quick note. If the rain kept you away from the Sycamore Hill Gardens open house on Mother's Day, here is another chance see it all. From 1 to 5 p.m. this Sunday, May 20, the gardens will be open again as a fundraiser for Women Transcending Boundaries. You are encouraged to bring a picnic lunch or just come and enjoy watching the koi or try to get out of the one-acre maze. Walk through the 35-plus acres and enjoy the thousands of flowers and lovely shrubs and trees, and yes, see Italian and Asian statuary that is magnificent. See you there? Go to sycamorehillgardens.com to see pictures of what you are missing if you do not go.
Let's explore the summer care of our cactus plants. Today, we will be looking at desert cactus; these are those plants with no leaves and lots of spines (thorns) and are our most misunderstood plants. They can be naturally found in arid and desert climates across the globe. It is interesting to note that they are seldom found in the Sahara. It is too dry even for these plants. Most of the plants that we see in our garden centers and home improvement stores are varieties native to our own Southwest. And, no, that lovely, novelty green cactus with a red or yellow cap is not found growing naturally. They are grafted together for the novelty effect. And yes, they are generally short-lived.
I believe that one of the reasons for their popularity, other than the fact they look so exotic among our other plants, is that they are easy to care for, don't need frequent repotting, and are relatively insect- and disease-free. If you are not particularly successful in caring for your foliage houseplants, you will find cactus to be more forgiving. Let's look at the basics of houseplant care as they apply to cactus. And do realize that with proper care throughout the year, this plant will reward you with some of the most striking blossoms you will ever see.
Remember: They are a desert plant. In their natural habitat, there are no shade trees. They thrive on sunlight. So in our very dark Auburn, New York, they will need all the light you can give them during the winter months. A south or east window, with no obstructing trees or shrubs, is ideal. Because of their adaptation to low light in our winters, they may need a bit of cover during the summer.
During their growing season, May through September, cactus plants should be watered weekly. Please do not water if the soil is damp; it should dry a bit during watering, and when you do water, water thoroughly and then let it drain. Remember, too, that the body of the plant is a water-holding facility. So, not to worry if you are away for a couple of weeks. This plant will use its internally stored water to take care of itself.
Fertilization is very important during the growing season. They will thrive on a 10-10-10 fertilizer. You will find those numbers, indicating a balanced fertilizer, on the container. I suggest mixing a quart of the fertilizer per directions and then pouring that quart into a gallon jug and filling to the top with tap water. That gives you a quarter-strength fertilize that should be used instead of tap water. During the winter season, water about half as much, or even a little less.
Young plants will probably need to be repotted annually, while older, mature plants can stay in their pots for three to five years, even more. If you can find it, use a cactus mix for repotting. If that is not available, try using a mix of half peat moss and half coarse sand or fine gravel, or even perlite. On smaller plants, it is wise to go up an inch in pot size annually; on larger plants, 2 inches might be best.
Next week, I will cover how to get your cactus plants to flower and various problems that you might encounter with this wonderful plant.
Carmen Cosentino operates Cosentino's Florist with his daughter, Jessica. He was elected to the National Floriculture Hall of Fame in 1998, and in 2008, received the Tommy Bright award for lifetime achievements in floral education. In 2016, Carmen and Jessica were presented Teleflora's Tom Butler Award, naming Cosentino's the florist of the year at the company's annual meeting in Hawaii. Carmen can be reached at cosenti@aol.com or (315) 253-5316.
Be the first to know
Get local news delivered to your inbox!