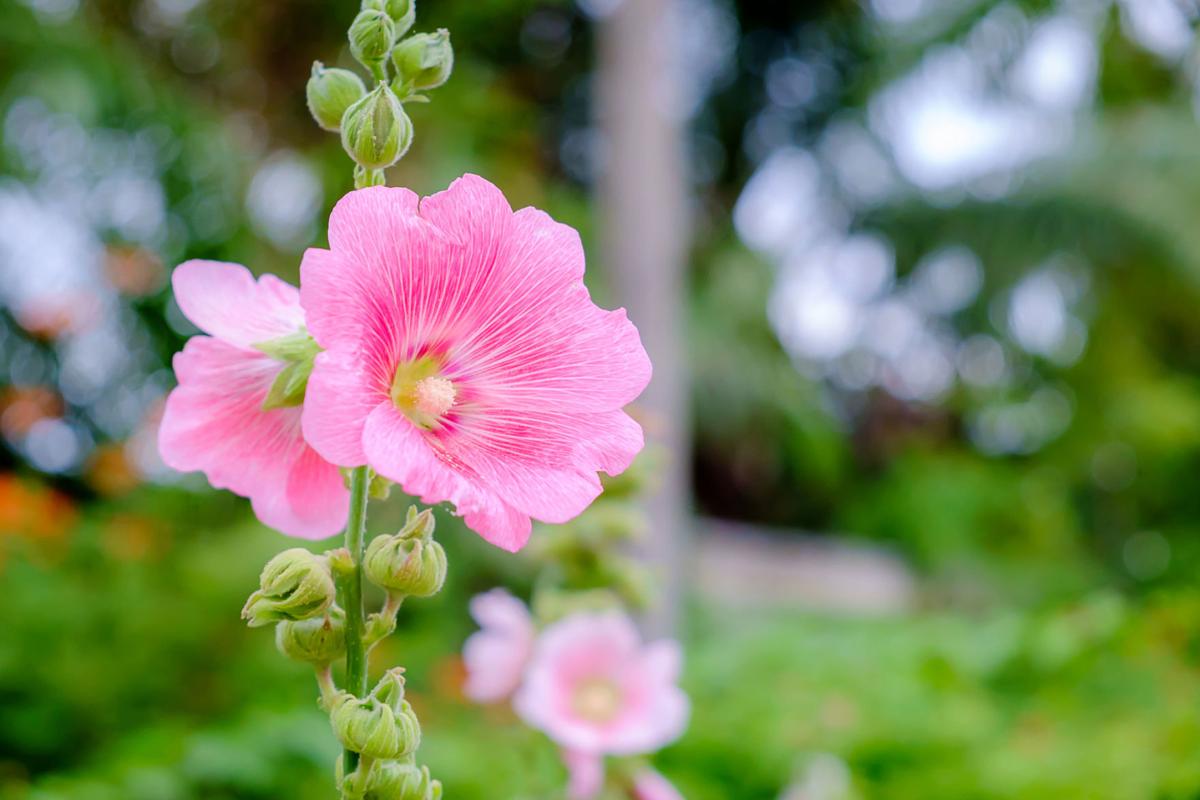 Yes, this paragraph is from last week's column. I am repeating it to set the stage for today's column:
Rose was, at least in the 20th century, one of our leading girl names. If you have a European background from the early to late 1900s, chances are you had at least one or two women you called "Aunt Rose." I had four. Today, as I walked around my backyard, I saw half a dozen plants that had rose in their common name that were not roses.
Last week, we looked at the Christmas rose (helleborus), the moss rose (portulaca) and dusty miller (rose campion.) Let's look at some more of them.
This afternoon, I had to go to Geneva to pick up flowers that had been erroneously dropped off at a flower shop there. As I left the city, I saw a very large home improvement store on my left. It was late afternoon and I quickly thought that I would be getting back to Auburn after closing, so I turned into the parking lot. I did not think I would be buying anything, but right in front of me was a very well-grown rose of Sharon plant. The leaves were dark green, and it had a lot of buds coming. I bought it for Jessica.
Of course, the rose of Sharon is not a rose. It is a hibiscus. It is an upright, vase-shaped plant that blossoms from mid-summer through fall, and survives our winters. A free flowering shrub, the hibiscus-like flowers range from pink through lavenders and into dark purple. In some areas of the world, it is called Chinese rose or rose of China.
And then there is the rose of Jericho, which does not come close to looking like a rose. This native of the area around the Dead Sea, in the Judaean Desert, is often called the resurrection plant. Of course, there are several religious connotations to the plant, but here on this side of the Atlantic, we believe that the name refers to a plant that grows vigorously near the edges of deserts. In good times, it is a vigorous green plant that thrives in good weather when there is rain. But, as the seasons change, the plant turns brown and curls itself up into a ball and dries out. It can stay that way for weeks, months or even years if it takes that long to get rained upon. No matter what the length of the dry season, when rain comes it turns into a lush green plant.
The resurrection plant that we see in plant shops is a bit different. It acts just like the other, but this one, a selaginella, is native to the desert areas of North and South America. It does beautifully as a houseplant. Sometimes called spike weed, those of us who are into old western movies would recognize it as "tumbleweed."
The rose apple is neither an apple nor a rose. This native to the forests of eastern Australia is a minor fruit crop in California. The rose apple, also called pomarosa, is grown not only for its fruit, but as an ornamental in parks and home gardens because of its beautiful white flowers. Of course, those white flowers turn into delicious fruits.
And lastly, the Oklahoma rose rock is neither rose nor a plant. It is a rock, found only in Oklahoma. Millions of years ago, Oklahoma was covered by a shallow sea. As the water receded, a mineral, barite, crystalized around grains of quartz to form a rock that resembles a rose.
Just as with our real roses, each of these plants should have a place in our own gardens. That is, all but the rose apple, which will not survive in Auburn weather.
Before I close today, a few words about the Auburn Farmers Co-op Market. It is going strong and there is good news for all the folks, and there are many of them, who go to the market but have not been there this season. The parking lot has been paved. No more potholes. No more puddles to step in. It is great. As I wandered through on Saturday, I was impressed with the quality of the greens, garlic, beans and everything. I even picked up some sunflowers and glads for my house.
Carmen Cosentino operates Cosentino's Florist with his daughter, Jessica. He was elected to the National Floriculture Hall of Fame in 1998, and in 2008, received the Tommy Bright award for lifetime achievements in floral education. In 2016, Carmen and Jessica were presented Teleflora's Tom Butler Award, naming Cosentino's the florist of the year at the company's annual meeting in Hawaii. Carmen can be reached at cosenti@aol.com or (315) 253-5316.