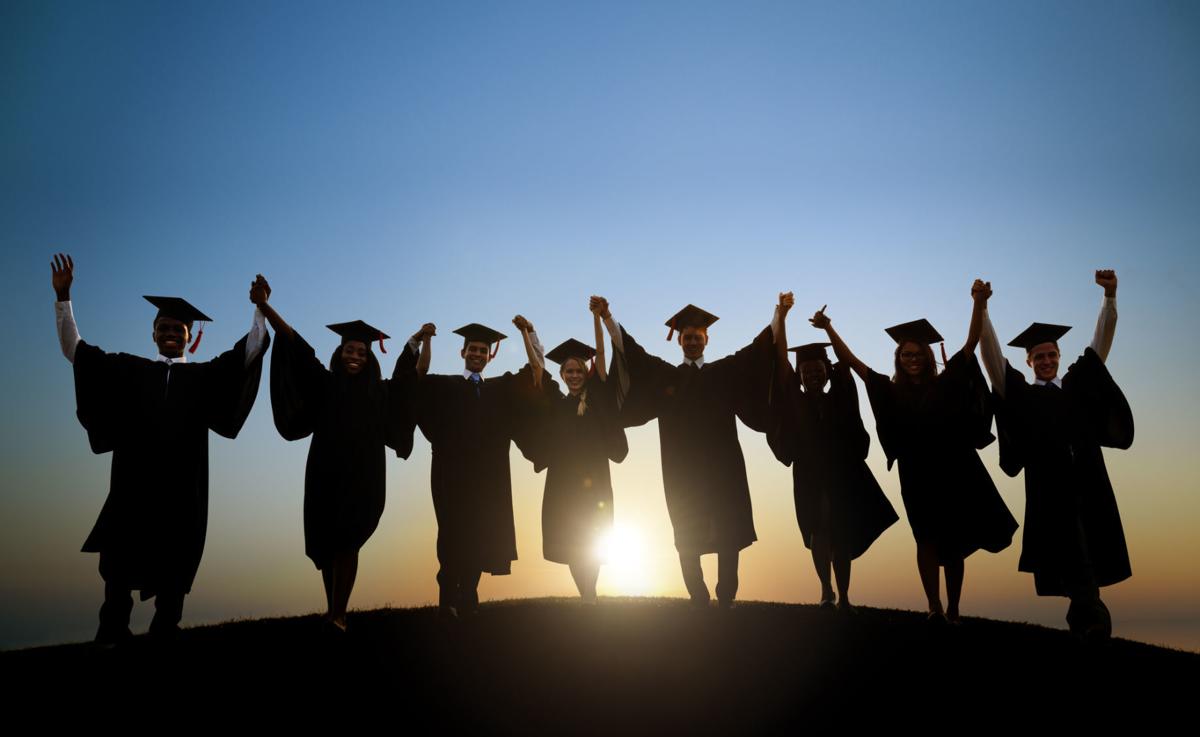 My college career began like every other, and ended abruptly along with 25% of all other college students in the final stretch toward graduation. This was, of course, due to the fact that we were sent home to help "flatten the curve" or, in other words, prevent the spread of COVID-19. Disclaimer: This is not a piece about COVID-19. Rather, this is a method of reaching out to all of those who have had their senior year, the culmination of what is said to be the best time of your life, stripped from them in what seemed to be an instant.
College is a great time, but ​senior year — that is what it all leads up to. Senior year is loaded with courses you want to take. Senior year is living with your friends. Senior year is going out every single weekend, and having "nights you won't remember with the people you won't forget." Senior year is where you peak. It is the epitome of college, and it all comes down to those last glorious months, culminating in a mythic event that seems too good to be true, and a distant thought in the daydreams of all underclass students. I'm talking about​ senior week. I could go into the details of what makes senior week so legendary, but I won't, because that's all it'll ever be to me. A legend.
Senior week, along with all of the other "last hurrahs" of college, dissipated before my very eyes when we got that fateful email telling us that all classes were going online full-time. Spring break plans were cancelled, people slowly went home, and just like that, I found myself sitting on my couch reflecting on what could have been. But therein lies the problem. I was thinking about what I was missing out on too much. I was thinking about how this was so unfair, about how everyone else before me got to have their senior week, so why couldn't I?
That's when I began feeling this intense guilt. Maybe other seniors can attest to this, maybe they can't. I felt guilty for complaining when, all things considered, I was still extremely well off compared to the vast majority of others not only in the country, but the world. I had my family, I was still able to get a (slightly less exciting) education, and above all else, I still had my health. I quickly tried to bottle up any feelings that told me I deserved something else, that I was entitled to closure when it came to my college career, but that didn't seem to do anything, either. I was still upset. Yet still, I thought desperately of a way to spin this sudden departure into something less devastating. This is what I came up with.
Welcome to the real world. It's time to wake up. College feels like it'll last forever in the moment, the end always seems so far away, but surprise! Time to figure your life out. This pandemic acts as a wake-up call on many fronts. For students who are now "done with college," I sincerely hope you take this as a lesson that anything can happen, at any time. It is now up to us to structure our lives so that when something as devastating as this does happen, we are as prepared as possible.
And if that perhaps sounds too harsh, here's the light at the end of this seemingly endless tunnel. As I said before, college is said to be the best time of your life. That senior year was supposed to be our peak. People are acting as if the opportunity to peak is over, that the mountain that was college had an avalanche that ended with all of us back down at the base, back at square one. But I assure you that's not the case. Yes, we weren't allowed to hit that peak, but we should be thrilled about that, because that means that there's a lot more climbing to do. That means that there's more to look forward to. That we just have more to conquer, more to prove.
We are allowed to complain about this, but it doesn't do much good. We should be taking this time to better ourselves in all facets of life, so that we are prepared to come out of this better than we were before. We are now taking the first steps into both our professional lives and a world that will be left in uncertainty following this pandemic. Make sure you are putting your best foot forward. This may be a difficult time, but it is a difficult time for all of us. It is now up to us as individuals to figure out what we can do with all of this time. With that being said, I tilt my non-existent cap toward you all in wishing you the best of luck moving forward.
Liam Cuddy, of Auburn, is a graduating senior from Niagara University. He wears several hats there, including resident assistant and news editor for the school newspaper, The Wire. He has plans to travel to Australia after this summer, and plans to take the time to write, and figure out what it is he hopes to do as a future career. 
Concerned about COVID-19?
Sign up now to get the most recent coronavirus headlines and other important local and national news sent to your email inbox daily.