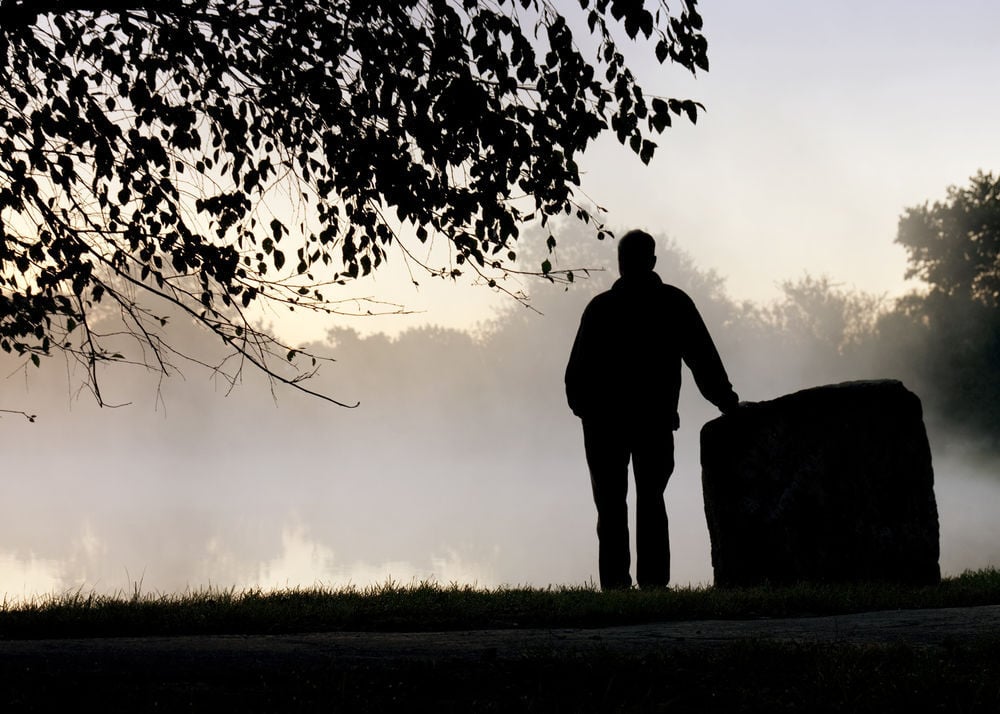 Coping with the death of someone we love is difficult for anyone, but the difficulty can be even harder for someone in recovery from drug or alcohol addiction. Everyone deals with grief differently, so it is important to take care of your health, both physical and mental, while you are trying to cope with the loss.
Eat a proper diet. Avoid foods with little nutritional value or that are loaded with sugar or salt. This is a simple, but important step. If you have friends or family members or a sponsor that you know who will be supportive, tell them how you are feeling. And get enough rest.
If you are in recovery, stay away from people or places that might lead you to be tempted to abuse drugs or alcohol again. Exercise and walking can be helpful toward maintaining a positive attitude, even during a difficult time. Try not to spend too much time alone, which can lead to depression. Even under restrictions due to COVID-19, online resources and human interaction are available to help you. Many support groups have regular meetings through internet connections.
I would also like to address situations that affect families who have lost loved ones due to addiction, whether by accidental overdose or some other way. Parents may feel that they have failed because they were unable to help their child who died. They may feel ashamed, guilty or embarrassed. And sometimes, with these feelings, they may be less likely to reach out for help. If you are in that situation, or know someone who is, there is help. There is no need to go through this alone.
If you want to help someone who has lost someone due to addiction, the most important thing you can do is listen to them. A little time talking to an expert or researching online about the issues surrounding addiction, especially after a death, can make you an informed listener. Encourage the person to reach out for professional help or a support group.
Just knowing that they may call you can help them. If you are able to visit safely or chat online, do so. Send an occasional email or a card that says you are thinking of them. These steps apply whether it is someone in recovery or family who has lost a son or daughter, or a father or mother.
It is not uncommon for someone dealing with grief to neglect their health or their appearance. If you notice this happening, reach out with compassion. Offer to prepare a meal for them, encourage them to take care of themselves, or offer to go for a walk with them, if that may be done safely. Be supportive, but not judgmental. And if you do play such a supportive role, be mindful of your own health and your personal limitations.
Below are local bereavement resources that may be helpful.
Area bereavement support resources
Hospice of the Finger Lakes grief center: 1130 Corporate Drive, Auburn, NY 13021, (315) 634-110 and (315) 255-2733, or hospicecny.org.
Hospice of CNY grief center: 990 7th North St., Liverpool, NY 13088, (315) 634-1100 and (315) 634-2208, or hospicecny.org.
Note: Hospice meetings are for all families, not just families who have received their care.
Hope for Bereaved, 4500 Onondaga Blvd., Syracuse, 13219, (315) 475-4673, help line (315) 475-HOPE (9 a.m. to 4 p.m.) or hopeforbereaved.com. Contact Walt Stein at (315) 475-9675.
Crouse Hospital bereaved parents support group, 6 to 8 p.m. the first Thursday of every month, 736 Irving Ave. Syracuse, NY 13210. Contact the Marley Education Center at (315) 470-7372.
Bereavement group meetings
6 p.m. Mondays through April 26 in Schrader Hall at St. Mary's Church, 15 Clark St., Auburn. Call (315) 252-9545.
Timothy Donovan, of Auburn, is a member of the Cayuga County Alcohol and Substance Abuse Subcommittee, a certified recovery peer advocate and a Cayuga County alcohol and substance abuse recovery advocate. He can be reached at timmy5710@yahoo.com.