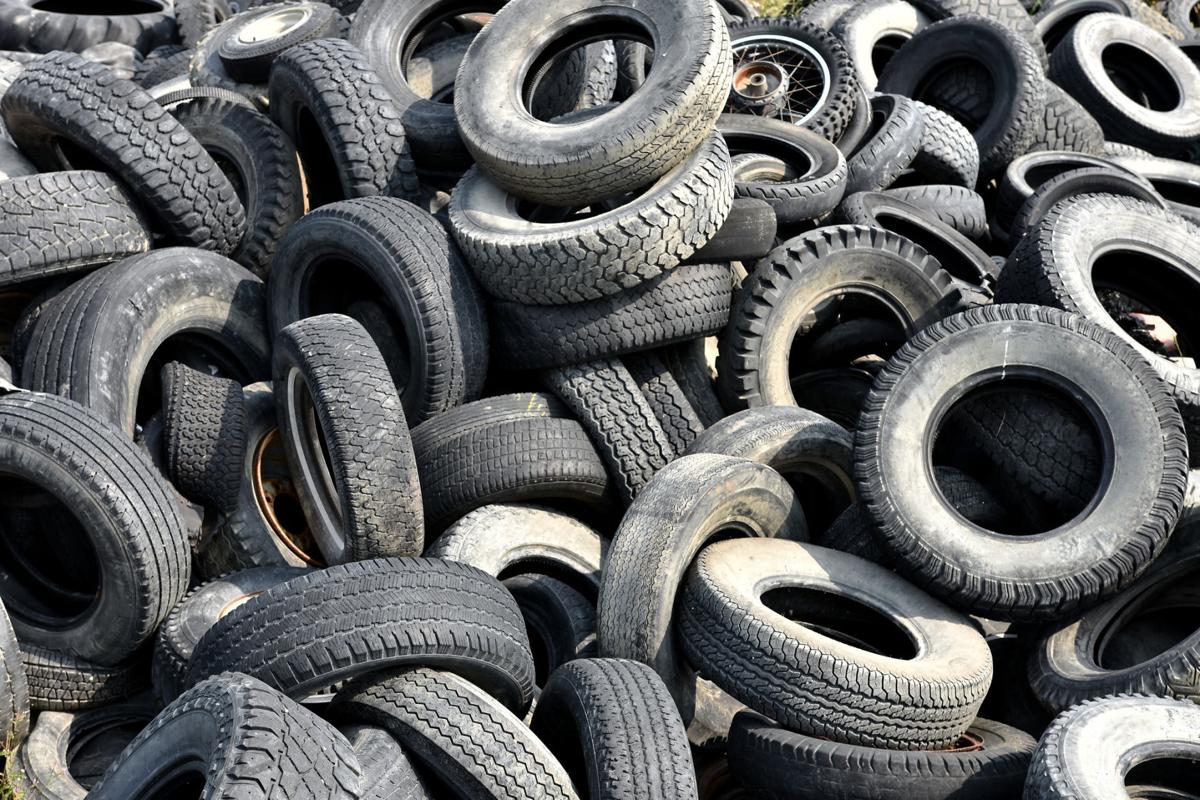 In spite of the up and down temperatures this spring, we will soon be enjoying the outdoors with each other — and, unfortunately, the pesky mosquito.
As I have mentioned previously, everything in nature has a purpose. It just so happens that mosquitoes, while annoying to humans and other mammals, are an excellent food source for many birds. Hummingbirds happen to be one of the biggest consumers of mosquitoes.
The word "mosquito" is Spanish for "little fly." The female mosquito has a tube-like mouthpart, called a proboscis, that pierces the skin to consume blood. The small amount of blood they withdraw goes unnoticed. The saliva of the mosquito often causes an irritation to the skin. Some people are more allergic than others to the mosquito's bite.
The New York Department of Health website reports there are about 70 different species of mosquitoes that call New York state home. Several of these species can transmit disease. Eastern equine encephalitis, or "triple E," is rare but can be serious. Mosquitoes infected with triple E can infect people, horses and other mammals. When the population of infected mosquitoes becomes too large, the areas they inhabit are sprayed with an insecticide. West Nile virus, first found in New York in 1999, is also transmitted to humans and other animals through the bite of an infected mosquito.
There are numerous places mosquitoes prefer to live and breed. Mosquitoes lay their eggs in or near water, and their offspring "grow up" in water before emerging as adults that fly and bite. Simply put, mosquitoes can be controlled by managing water. Many types of mosquitoes, including those that can transmit disease, lay their eggs in small amounts of standing water. Outside, these small amounts of water can be found in such places as flowerpots, birdbaths and even discarded tires.
Once the female mosquito lays her eggs, they only need seven to 10 days of standing water to hatch and grow into flying, biting, annoying pests. Check your yard now for any sources of standing water. If you find any waste tires, consider bringing them to the June 12 Cayuga County Residential Tire Collection event. It begins at 8:30 a.m. and runs through Noon. Registration is required, and you can go to reg.cce.cornell.edu/TireRound-Up2021_205 or Cornell Cooperative Extension of Cayuga County's website and click on the registration tab in the black ribbon at the top. For those without access to a computer, call the CCE of Cayuga County office at (315) 255-1183 and make an appointment over the phone during normal business hours.
There is a limited number of time slots, which are available on a first come, first served basis. Registration is required to prevent backups and to allow for social distancing due to the continuing COVID-19 pandemic. There is a $1 fee for each tire up to 30 inches in diameter. Tires between 31 and 36 inches are $5 each. We are measuring the outside diameter, and tires can be on or off the rim.
Please come prepared to remain in your vehicle, with a face mask covering your nose and mouth. Volunteers and staff will also have a face mask and will work to remain socially distanced as they unload for you. Also, please know how many tires you are bringing and have the correct change, as no change will be given to reduce close contact. You can also pay by check made payable to the Cayuga County Soil and Water Conservation District.
There is a 40 tire limit per household and vehicle — no businesses, please. We ask that you bring the tires in fairly clean condition. Please take a few minutes to hose them off. This will allow our volunteers to stay clean and dry for as long as possible.
Clean tires from farms that have been used for holding bunk covers in place will be accepted; however, this event cannot accept tractor tires. Farms with questions about bringing significant quantities of tires should call CCE of Cayuga County at (315) 255-1183 well in advance of the event.
If you have passenger car and light truck tires laying around, or know of someone who does, please consider disposing of them in a responsible manner rather than allowing them to continue to collect water and be a potential breeding ground for mosquitoes. Proper disposal of waste tires and reducing standing water on your property will help reduce the chance of being visited by those annoying mosquitoes this summer.
Judy Wright is the senior agriculture specialist with Cornell Cooperative Extension of Seneca County. For more information, visit senecacountycce.org or call (315) 539-9251 ext. 109.