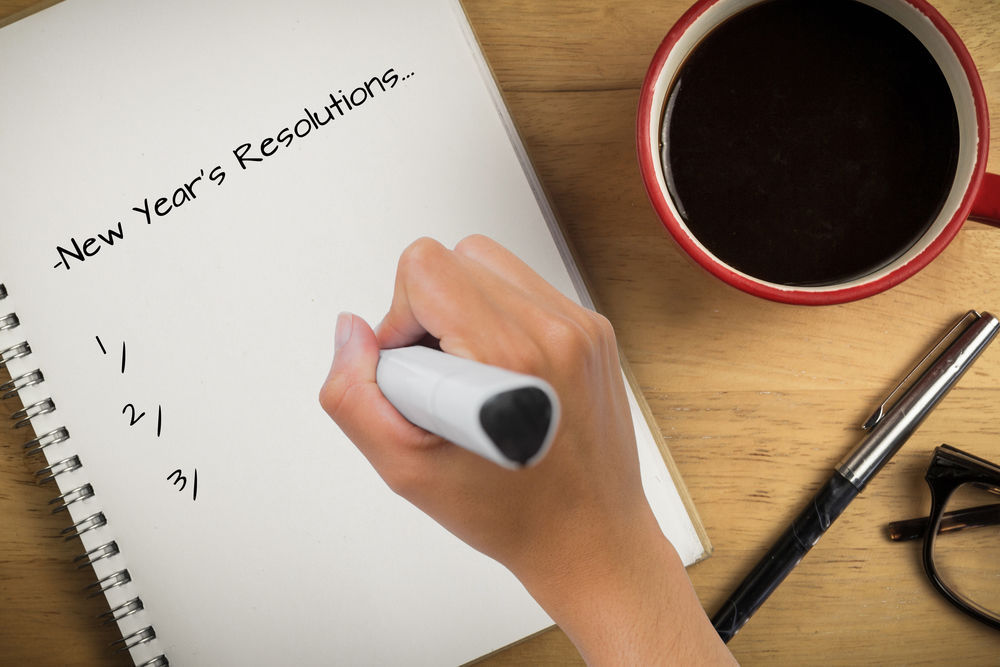 The new year is right around the corner, and I am sure many of you, like me, are thinking about your New Year's resolutions. This tradition dates back over 4,000 years ago to the Babylonians who, at the start of each year, made promises to their gods. It is reported that the Babylonians would vow to pay off their debt (something many of us do still today) and return borrowed farm equipment! Early celebrations held a religious context and generally involved praying, asking for forgiveness and preparing for the new year ahead. Those of us who make New Year's resolutions today follow a similar pattern 4,000 years later when preparing for the new year.
In recent history, New Year's Eve is the time to reflect on the past and then look to the new year. Most common in the Western Hemisphere; it a perfect time to reflect on the changes we want or need to happen and the resolve to follow through on these changes. During the early 1900s, about 25 percent of adult Americans made New Year's resolutions. According to a University of Scranton Journal of Clinical Psychology article published Dec. 12, 2012, 45 percent of Americans usually make New Year's resolutions today. Meanwhile 38 percent never make New Year's resolutions — that leaves 17 percent who infrequently make resolutions. Which group do you fall into?
If you are looking to make some New Year's resolutions, please consider making one for the benefit of the environment. I polled my co-workers at Cornell Cooperative Extension of Cayuga County and received the following back, in no particular order:
• I will recycle natural Christmas tree and recycle via Trade-a-Tree at the Cayuga County Soil and Water Conservation District.
• I will continue to use my compost bin for my kitchen scraps and will be using rain barrels for the garden.
• I will use less paper towels to clean up spills and those I use will be composted.
• I will recycle as much office paper as possible and use the backs for scrap paper.
• I will purchase Ecoware (post-consumer recyclable paper products) in lieu of Styrofoam containers and cups.
• I will continue to encourage the use of Adapt-N and soil health tests for improved cropping decisions.
• I will work to recycle all clothing, textiles and shoes to donation centers even if they are not worthy of being worn by someone else, thus reducing the amount of trash going to the landfill.
• I will work to reduce the amount of food waste I produce by buying only what my family and I can consume or freezing food for later use.
The study from the University of Scranton found that only 8 percent were successful in achieving their resolution. While this can be discouraging, it is a good opportunity to set both short-term and long-term goals. In addition, it is an opportunity to determine what things in your life you want to improve and then how to accomplish them. Goals should be specific, have a target date or time and be realistic. According to the University of Scranton study, "People who explicitly make resolutions are 10 times more likely to attain their goals than people who don't explicitly make resolutions."
As 2018 approaches, take time to reflect on your impact on the environment and seeks ways to lessen that impact, perhaps through a New Year's resolution. Or you might consider returning that borrowed farm equipment (or other borrowed item), as the ancient Babylonians did. Regardless of your resolution or decision, please have a happy and healthy new year!
Judy Wright is a senior resource educator with Cornell Cooperative Extension of Cayuga County. For more information, visit cce.cornell.edu or call (315) 255-1183.