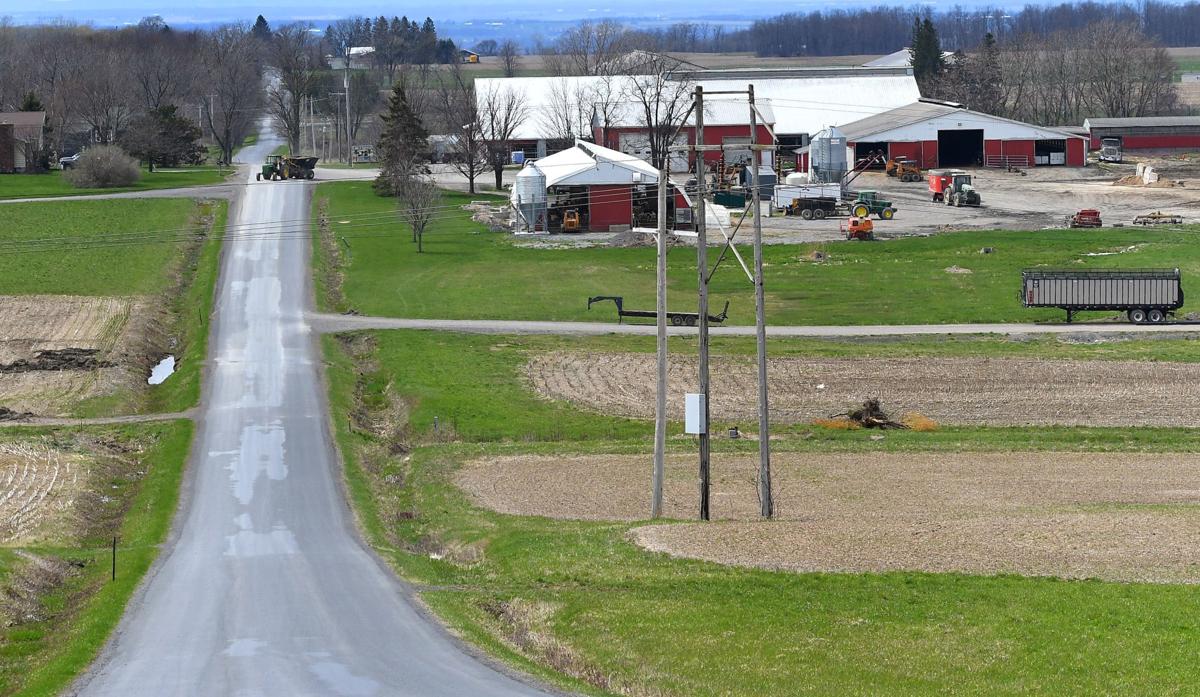 As the global climate continues to warm, farmers worldwide are becoming increasingly concerned about the challenges they are facing. You may recall from a previous column that we described climate as the accumulated weather over many years, climate change as the shift in the long-term average and global climate change as the shift in worldwide temperate average.
The changing climate has implications on the success of farm businesses, the businesses they support and those that support farms. New York state has approximately 55,000 people directly employed in farming and about 200,000 employed in all of agriculture, including processing. The changing climate also has implications for our food supply, both globally and locally.
In a recent survey of the Seneca County community, farmers expressed concerns about the changing climate and the challenges it presents. They also noted some of the practices they are adopting to make their farms more resilient, plus they are beginning to plan for long-term sustainability.
Some of the implications of the changing climate are a change in the amount of precipitation, both rain and snow. We have already started to see this change with heavy rain events and longer dry periods leading to drought. Also, the temperature is changing. Summers are becoming warmer, and winters temperatures are warming with more frequent thaws, often followed by rain. You only need to observe what we are experiencing the first part of this month to realize something is happening.
While we may be happy that the utility bill may be lower and we have not had to shovel a lot of snow, these climate changes are impacting agricultural areas of the U.S. We have not experienced widespread flooding, but other agricultural production areas have. I recall seeing the devastating floods in the Midwest on the evening news and knew the result would be loss of crop production and livestock. In addition to these losses, when flooding occurs there is often soil erosion, the quality of surface water can be impacted negatively and damage occurs to infrastructure, including roads and bridges needed to transport agricultural products.
Just as too much water can be problematic, too little rainfall and excessive heat will create significant damage to crops and impact livestock. Also, wildfires that were easier to control in the past are now bigger, more destructive and harder to control due to the excessively dry conditions.
Farmers typically make crop variety selections based on local conditions. They are now realizing the changing climate could offer some benefits of a longer growing season. Yet in central New York, they are experiencing a delay in getting onto their farm fields in the spring due to prolonged wet field conditions. As a result, some farmers are looking at planting varieties that have a shorter growing season. This means the crop can be planted later and harvested earlier; however, this often comes with a yield reduction. Farmers are considering the benefits of less yield in order to get their crop harvested.
Some farms may even decide to change their type of operation completely. While this typically occurs when the farm transitions from one generation to another or out of the family, a significant investment of capital is often required for this to occur, plus new markets need to be established, and there is a learning curve as well.
The changing climate also impacts pests that farmers have to manage. As the climate warms we have seen pests from warmer regions creeping slowly northward. These pests can be weeds, insects and even diseases of crops. In the past, these pests may have been killed by the harsh, prolonged winter temperatures, but with the new reality of a warming climate, they may be able to survive.
Yet all hope is not lost. Cornell's Climate Smart Farming program is available to help farmers in New York and the Northeast increase both their productivity and incomes sustainably while working to reduce greenhouse gas emissions using best management practices, increasing energy efficiency and renewable energy, and increasing the farm's resiliency to extreme weather and climate variability by adopting best management practices for climate change adaptation. More information about Cornell Climate Smart Farming can be found at climatesmartfarming.org.
Farmers tend to be problem solvers, and will work to remain resilient and adopt practices to reduce the impacts of climate on their farms. We are fortunate in the New York and the Northeast to have a diversity of agriculture, which will help with some of the challenges ahead.
Judy Wright is the senior agriculture specialist with Cornell Cooperative Extension of Seneca County. For more information, visit senecacountycce.org or call (315) 539-9251 ext. 109.