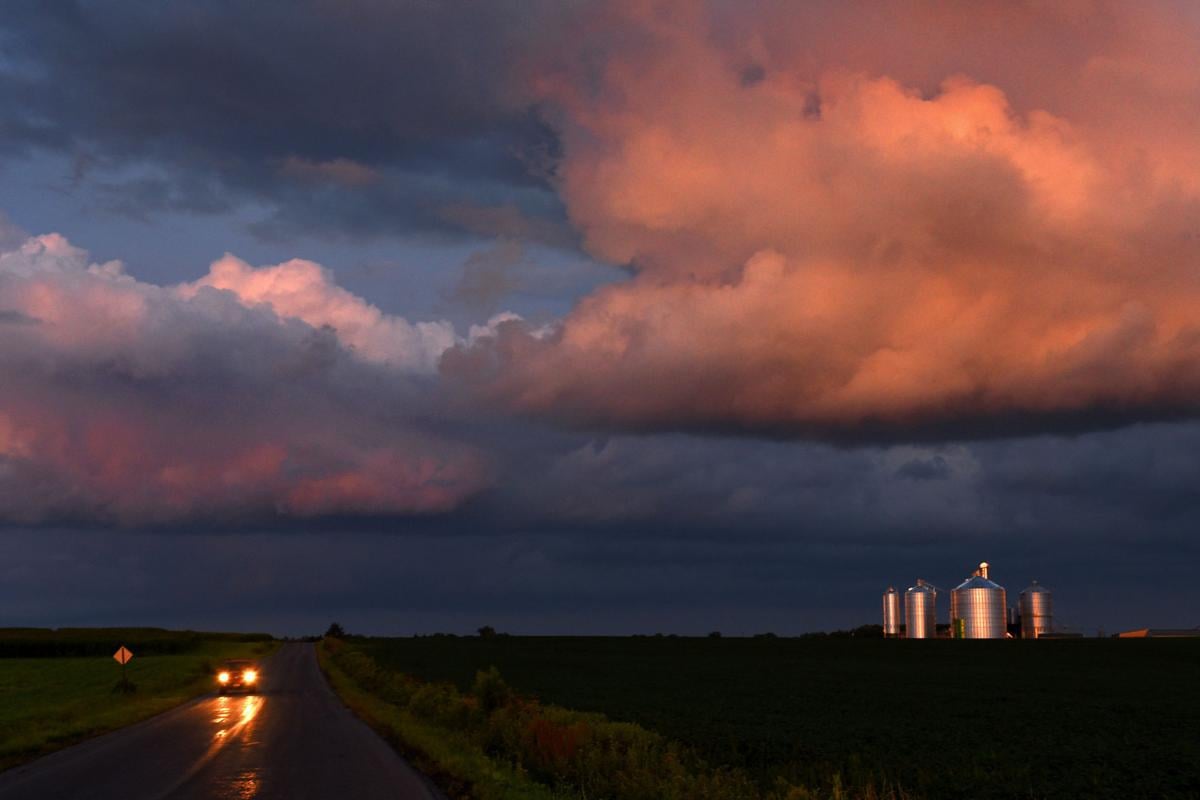 It is generally thought that humans started farming about 12,000 years ago. Prior to that, humans were pretty much hunter-gathers. In relative terms, precision agriculture is a new concept and is seeing increased implementation. As we see technology integrated more into our lives, so has technology become more integrated into agricultural production practices and management of farms and the businesses that support farms.
Precision agriculture is a management practice that utilizes information from satellites and aerial imagery, global positioning systems, sensors, robotics, drones, variable rate technology and computer software to help understand and manage the data generated. Precision agriculture, when applied to crop production, is based in observation, measurement and having the ability to respond to field variability with the goal of optimizing returns on inputs while protecting resources.
Even though agriculture has been practiced for 12,000 years, it was approximately 100 years ago that agriculture became mechanized. Prior to the early 1900s into the 1930s, both human and animal labor were the principle source of power used to farm. I still remember seeing men hand-pitching hay onto a wagon drawn by horses in the field that was behind my house as a young child in the early 1960s. In the early 1930s, each farmer produced enough food to feed approximately 26 people.
During the 1960s, various production practices, especially improved genetics through plant breeding, allowed each farmer to feed about 155 people. With the global population predicted to reach over 9 billion by 2050, continued improvements are needed in order to feed everyone. If we are able to maintain all current production acreage, then each farmer will need utilize all tools available to be able to feed 265 people. This is and will be a significant challenge.
In the 1990s, farmers started installing GPS units on tractors. Today this technology, which is so commonplace in all our lives, is used worldwide. But it was the start of an electronic revolution in agriculture production.
With the adoption of GPS, farmers are now able to collect data allowing them to recognize and identify variations in their field. Also, the introduction of inexpensive drones allows the farmer or their advisor to view the fields and even livestock from the air, giving a different perspective and sometimes insights into irregularities.
While most farmers already knew of these variations, the information is gathered and analyzed with computer software. This detailed analysis provides an opportunity to further fine-tune their knowledge, allowing farmers to make more informed decisions.
With the field information gathered and analyzed, the data is then fed into another system that supports variable rate technology. Components of VRT necessary to accomplish varying the rate of fertilizer includes a computer mounted in the tractor cabin connected to software programmed with a field map divided into zones, fertilizer equipment with the capacity to change rates while operating, and a GPS unit.
Early adopters of VRT have been using it in some form for about 10 years, with some estimates indicating that farmers are using this new technology on about 25% of the acres planted in the U.S. The example above allows farmer to control the amount of inputs, most often fertilizer and even seed, they apply in a specific section of the field.
Studies show that this technology can save farmers money, although the amount varies widely from farm to farm and from one area of the U.S. to the next. Plus the investment in the technology is significant; however, farmers strive to be good stewards of the land and resources, and are willing to make investments in proven technology to do so.
As farmers work toward the goal of feeding an increasing world population by adopting new technologies, they are also working towards protecting the environment by reducing unnecessary inputs while striving to improve the profitability of their farms through efficient use of resources.
After working with the farm community in central New York for over 30 years, I am continually amazed with how innovative and adaptable they are. Today's farmer cannot continue to do the same things their forefathers did and remain profitable, environmentally aware and prepared to feed a growing world population. When they recognize the benefit of a new technology or practice, they adopt it quickly.
I am pleased to be associated with these progressive businesses and look forward to enjoying the next meal I eat from the fruits of their investment and labor. As the saying goes, "Don't complain about a farmer with your mouth full."
Judy Wright is the senior agriculture specialist with Cornell Cooperative Extension of Seneca County. For more information, visit senecacountycce.org or call (315) 539-9251 ext. 109.