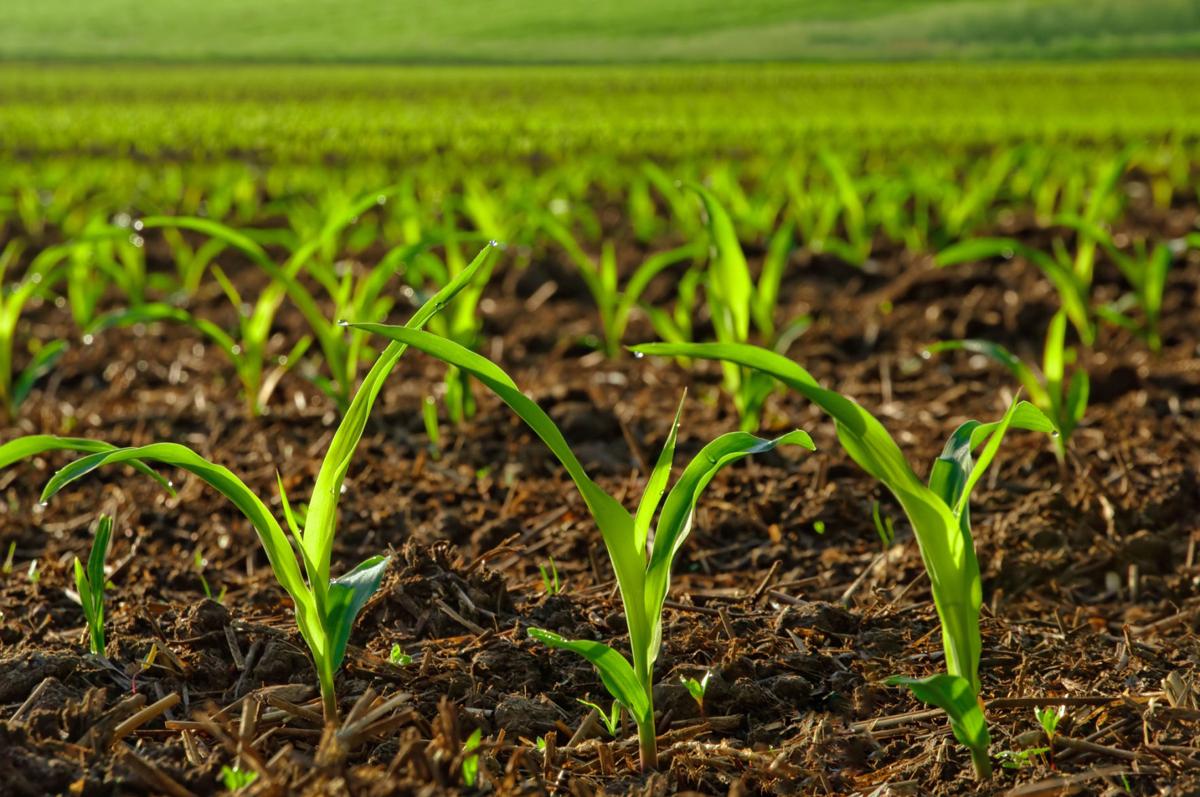 You may have missed the announcement that a soil scientist was recently named this year's World Food Prize recipient. This year's recipient was recognized for decades of research focused on how to improve food production for areas of the world that are under- or malnourished, and how soil is helping to combat climate change.
The World Food Prize is an international honor that recognizes annually the achievements of an individual who has advanced human development by improving the quality, quantity or availability of food in the world. It is sponsored by the World Food Prize Foundation, whose mission is to elevate innovations and inspire action to sustainably increase the quality, quantity and availability of food for all.
The 2020 World Food Prize recipient, Dr. Rattan Lal, is professor of soil science at The Ohio State University, where he also received his doctorate. In 2000, he established and has since been the founding director of the Carbon Management and Sequestration Center at Ohio State.
During the 1970s, when there was a strong emphasis within agriculture to replace nutrients used by crops with fertilizers to maintain and boost yields, Dr. Lal was promoting the concept of soil health. He recognized then that basic plant nutrients such as nitrogen, phosphorus and potassium are vital, but equally or perhaps more important was a healthy soil. He understood that healthy soils will also maintain their physical properties and characteristics, which help prevent their degradation.
Soil scientists have been raising concerns about the need to preserve soil in areas capable of feeding a growing world population while also planning for the effects of climate change.
Many are surprised to learn that there are actually people who study soil. These scientists have found that there is a lot going on in soil that is often overlooked. Soil scientists who study this non-renewable natural resource covering the Earth's dry surfaces evaluate its biological, chemical and physical properties, along with its fertility. When combined, these properties provide information about the management needs for crop production.
Many also believe that soil is inert, but in reality it is a thriving metropolis of organisms. Underground there are thousands of living organisms, including small animals, insects and numerous forms of fungi called mycorrhizae, along with bacteria, protozoa and even algae. When all these are in balance, the soil is considered to be healthy.
Different types of soil provide different habitats for the microorganisms that live in it. Since these are living creatures, they, too, along with the plant roots, require air and water to live. Depending on where and when a sample is taken, one can find thousands of algae and amoebas along with millions of different bacteria in just a teaspoon of healthy, fertile soil.
During his work in the 1970s, Dr. Lal recognized that carbon was being depleted from intensively cultivated soils and learned that carbon could be restored by leaving crop residue. He was also able to demonstrate, through research in the 1990s, that degraded soils could be restored by increasing soil organic matter. The addition of carbon sources improves soil health and has the added benefit of sequestering atmospheric carbon, thus reducing rising carbon dioxide levels in the air. Carbon dioxide is one of the primary greenhouse gases connected with climate change.
Soil is considered to be the skin of the earth and when healthy, it is capable of supporting plant life that is so critical to life on earth. We can join our farm neighbors and work toward being good stewards of the land and promoting the benefits of soil health on both our agricultural land and urban landscapes. More information can be found at blogs.cornell.edu/soilhealthinitiative/roadmap.
For the past 30 years, New York has become one of the leaders in the advancement of soil health. Through research, such as that conducted by 2020 World Food Prize recipient Dr. Lal, plus outreach and policy, effective partnerships have been implemented to provide resilience against extreme weather events while striving to reduce impacts from climate change.
Judy Wright is the senior agriculture specialist with Cornell Cooperative Extension of Seneca County. For more information, visit senecacountycce.org or call (315) 539-9251 ext. 109.
Be the first to know
Get local news delivered to your inbox!