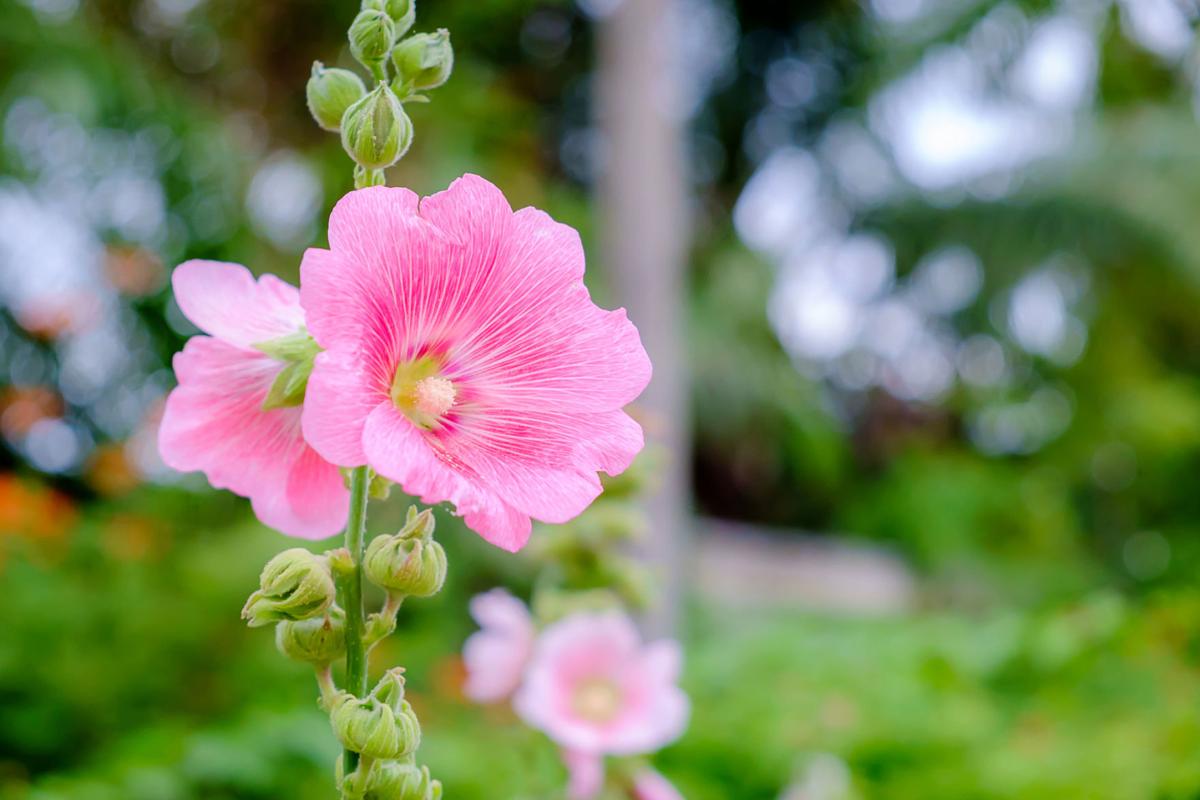 In spite of the predication for six more weeks of winter by the Pennsylvania groundhog last week, signs of spring are showing everywhere. Seed catalogues have arrived, day length is getting longer, our pets are starting to shed their winter coats, the cardinals are singing their mating songs and county soil and water conservation districts have announced their annual tree and shrub seedling sales.
For those not familiar with this annual event, most county conservation districts offer a variety of New York-grown conifers, deciduous trees, shrubs and groundcovers. Each county district has a slightly different selection and some species may be limited, so ordering early is advised. A complete listing can be found on each county district's website.
Of special note, this year's spring sale is the 50th year that the Cayuga County Soil and Water Conservation District has held this event for all landowners interested in providing affordable conversation plantings on their property.
All plants purchased are intended for conservation purposes and not for ornamental purposes. Some examples of conservation use include wildlife habitat, erosion control, reforestation, windbreaks and Christmas trees. The trees and shrubs should not be resold with roots attached.
Trees and shrubs purchased through county district plant sales is an affordable way to prevent erosion, help to improve water quality in streams and surface water bodies, and create noise buffers as well as visual barriers while providing conservation benefits.
Two of the shrubs offered by some county districts, rose of Sharon and butterfly bush, have invasive tendencies according to New York State Integrated Pest Management School and Turfgrass IPM Extension Support Specialist Joellen Lampman. Both species have been popular landscape plantings, and are also being sold through nurseries and lawn and garden centers.
Despite its name, rose of Sharon is not a member of the rose family, but is a member of the hibiscus family. It is native to eastern Asia and was introduced to the U.S. as an ornamental for landscaping purposes. Four states — Kentucky, Pennsylvania, Tennessee and Virginia — have listed rose of Sharon as an invasive species. It has become naturalized throughout the Southeast, displacing desirable native plants. As native plants are crowded out, the ecology of the area is upset.
Butterfly bush is a popular planting in pollinator gardens, as it attracts butterflies. Native to China, it is easily cultivated throughout North America; however, as a non-native plant, there are no natural predators keeping its population in control. The plant produces numerous fine seeds that are spread by the wind to roadsides, hedgerows and fields. While butterflies visit the flowers for nectar, there are no reports of any native butterfly caterpillar feeding on the vegetation. Butterfly bush, according to Penn State Extension, easily outcompetes native asters and milkweed that are critical to butterfly species for egg laying and for caterpillars to feed on.
Rose of Sharon and butterfly bush are considered to be reportable species to iMapInvasives, which is a GIS-based database online mapping tool and serves as the official invasive species database for New York state. There are periodic trainings on how to use this effective tool to track the numerous invasive species in New York. Contact your county Cornell Cooperative Extension office, county soil and water district office or your county planning department to learn when the next training may be held. Prior to the disruption caused by COVID-19, these trainings were frequently offered during National Invasive Species Awareness Week, which is Feb. 22-26 this year.
Rose of Sharon and butterfly bush have yet to be placed on the state Department of Environmental Conservation's Prohibited and Regulated Invasive Species list referenced as the Part 575 list. If you can avoid planting these species or consider removing them from your landscape, you may be taking a proactive step for the future. If you cannot part with these plants, you may be able to reduce their spread by deadheading the plant. Deadheading is accomplished by removing the flowers just after they bloom and before the seeds are formed. Some sterile varieties of rose of Sharon are available to plant and they do not produce seed.
As we all strive to do our best to protect the environment, being mindful of what we plant in the landscape we manage can have a positive impact. Planting the wrong species can have long-lasting impacts, especially for pollinators that are seeking native plants. Consider planting milkweed species, asters, goldenrod pawpaws and other native plants that provide both nectar for the adults as well as food for the next generation of pollinators.
Judy Wright is the senior agriculture specialist with Cornell Cooperative Extension of Seneca County. For more information, visit senecacountycce.org or call (315) 539-9251 ext. 109.