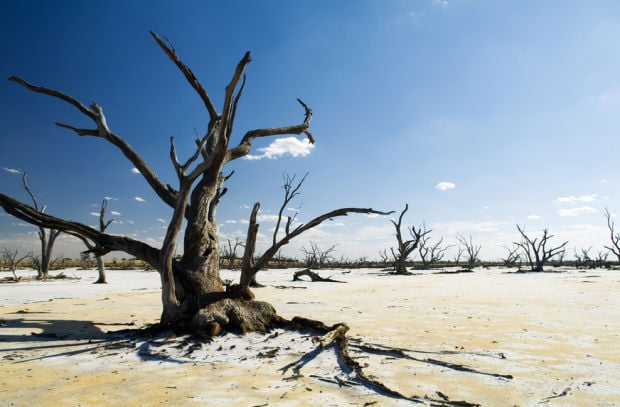 It is generally accepted that any species, plant or animal, when found outside of their natural area is unwanted, especially when they compete with native species. An invasive species, whether found on land or in the water, is usually introduced unintentionally by humans. Once introduced, invasive species tend to spread rapidly and have negative consequences for the surrounding environment.
Established invasive species often impact the diversity of local species by changing the conditions of the local ecosystem. For example, if an invasive plant species becomes established, it may alter the surrounding environment by changing the amount of light and solar radiation reaching native plants, and outcompeting them. Once established, the consequences to the surrounding ecosystem can be significant and devastating.
A few examples of these consequences may include the frequency of fires, reduced or increased water availability, changes in nutrient cycling and soil erosion. There are a few instances where some positive benefits result from the introduction of a non-native species; however, the benefits usually do not outweigh the negative effects. It is difficult to almost impossible to predict what sort of impact an invasive species will have, so it is ideal to keep them out, or at a minimum identify and eradicate or control them as soon as possible.
Invasive species and climate change are considered major threats for many ecosystems worldwide. The Regional Effort on Invasive Species and Climate Change management program located at the University of Massachusetts is working to address the question, "How can we manage for upcoming biological invasions in the light of climate change?"
Those of us who enjoy living in the Northeast region of the United States often mention the four distinct seasons and diverse landscape as positive attributes. The four seasons are part of the Northeast's cultural identity, quality of life and economic success. Most everyone agrees that our climate is changing, with greater swings in temperature and longer periods of time between precipitation events, plus when precipitation occurs, it can be quite intense and localized. The region as a whole is experiencing decreasing snow accumulations, less time local lakes are covered by ice, and warming temperatures. These changes all have significant implications.
Interactions between invasive species and climate change present new challenges for the management of invasive species. A survey of those directly involved with the management of invasive species found that the majority were very concerned about the influence of climate change on invasive species management. The survey further reported that both the lack of funding and limited staff reduced effective management. Also, the lack of information on how to manage the combination of invasive species and climate change presented an added challenge to staff. On a positive note, 65% of those focused on invasive species management reported successfully incorporating climate change into their management.
Across the Northeast, wildlife action plans developed by the states have identified climate change as one of the top five threats to fish and wildlife and their habitats. The plans further indicate that as climate change intensifies, it impacts the other four priority threats of pollution, disease, invasive species and development in the region.
According to the Northeast RISCC Management program Taking Action fact sheet, found at https://scholarworks.umass.edu, "Climate change is likely to alter the timing and effect of invasive species management, as well as the suite of species we are managing." The Northeast RISCC Management further outlined six reasons to incorporate climate change into invasive species management. Several of the six have the potential to impact central New York, and these include:
• Invasive species may emerge earlier and stay around longer due to the longer growing seasons.
• The warmer temperatures allows invasive species to move into new ecosystems.
• Herbicides may become less effective with increases in atmospheric carbon dioxide.
• Invasive species become more competitive with warming temperatures and increased atmospheric carbon dioxide.
The Northeast RISCC Management program suggests several recommendations that can be implemented in central New York, which include prioritizing land for conservation and management based on area-wide vulnerability to climate change and potential for invasive species, and plant species that are native to the Northeast and have characteristics that include drought tolerance and a broad hardiness range (http://climate.ncsu.edu/voyager/index.php).
If we all work to take steps to combat climate change and stay vigilant in managing invasive species, we may be able to maintain the region we all enjoy.
Judy Wright is the senior agriculture specialist with Cornell Cooperative Extension of Seneca County. For more information, visit senecacountycce.org or call (315) 539-9251 ext. 109.
Be the first to know
Get local news delivered to your inbox!