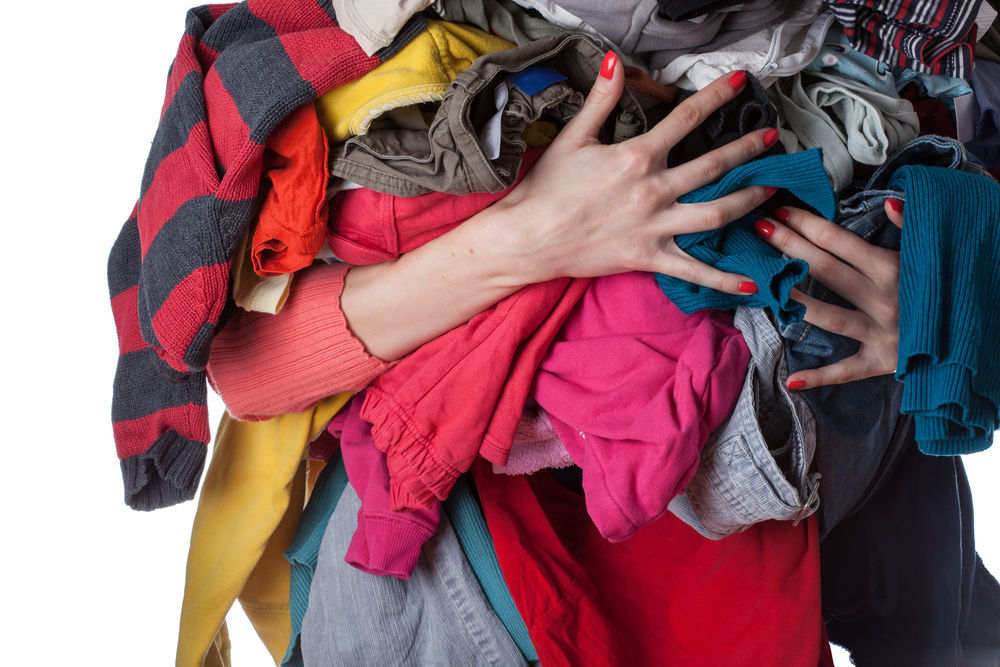 Many of us have used the past few months of being sequestered in our homes to complete major overhauls of our closets and clothing. I hope during this activity you were able to "reduce, reuse, recycle" any out-of-date, worn, torn or stained clothing, shoes and other household textiles, rather than taking the easy way out and tossing them in the trash. I was relieved to learn that the several outlets for these items are now opening up to accept donations.
The nonprofit Council for Textile Recycling reports that the average American disposes of approximately 70 pounds of clothing and other textiles, which includes footwear, accessories, towels, bedding and draperies each year, when almost all of it can be recycled. While these items should be clean and dry, they do not need to be in wearable condition.
According to the Environmental Protection Agency, the textile recycling industry recycles about 3.8 billion pounds of textile waste each year; however, this only accounts for 15% of all textile waste. The other 85% will find its way to landfills. These discarded textiles will use about 5% of all landfill space, which is both expensive and shrinking.
For the past 20 years or so, the apparel industry has been producing newer and more styles of clothing with greater frequency than previous decades. This trend is referred to as fast fashion, where newer styles are sold at cheaper prices. There is a cost to fast fashion, as the rate of recycling textiles has remained at 15% for over a decade and shows no sign of increasing. The environmental implications when purchasing less expensive and trendy clothing are discussed at length through various web searches for fast fashion.
Since the mid-1940s, charities and the textile recycling industry have repurposed and recycled billions of pounds of clothing, household textiles, shoes and accessories. Did you realize that one pair of shoes weighs about one pound? So do three T-shirts, a bed sheet, a dress, several items of children's clothing, and even a backpack. Additionally, belts, purses, stuffed animals and sneakers can also be recycled.
Locally we have been recycling plastic, aluminum and metals and cardboard for years; it is second nature to many. Now we need to consider the value in recycling unwanted clothing and household textiles. There are various opportunities to recycles textiles; we just have to look. Both for-profit and nonprofit organizations will accept textiles. What is placed in the bins is sorted and resold or sent to developing countries.
I was listening to a radio program last week when it was mentioned that many of the developing countries have small shops with thousands of our discarded prom dresses. What I took from that discussion was that we need to think about what our clothing purchases mean long-term for the environment, especially if they are for a single event.
Items that cannot be reused in their original form because they are ripped or stained can be repurposed into industrial rags, insulation, stuffing for upholstery, carpet padding and sometimes paper products. According to CRT, 45% of the collected textiles are exported to other countries as secondhand clothing; 30% is recycled and turned into wiping rags used in industrial settings and as absorbents; 20% is recycled into fibers used to make insulation, carpet padding and materials used by the automotive industry; and the remaining 5% is waste.
Textiles that find their way into landfills, even those made with natural fibers, do not degrade under landfill conditions because there is no oxygen and sunlight to aid in the decomposition process. Not sure if you should recycle something? Stop into any of the local resale stores and ask if they can accept an item. We replaced several items over time and rather than throwing the old one in the trash, I asked if that item would be accepted while dropping off a donation, and sure enough they took it!
When not clearing out a closet, I use a laundry basket to collect our textiles that are ready to be passed along. Once I have a basket full, it is time to make a trip to the donation center. Be sure to pair shoes by tying them together, as well as pairing socks and other items that can and should be paired.
Through recycling your unwanted textiles, you will be helping local nonprofits generate needed income for their mission and programs, as well as helping save precious landfill space and reduce the impact on the environment.
Judy Wright is the senior agriculture specialist with Cornell Cooperative Extension of Seneca County. For more information, visit senecacountycce.org or call (315) 539-9251 ext. 109.
Be the first to know
Get local news delivered to your inbox!